Prot: 11 g, Carbs: 8 g, Fat: 14 g, Cal: 201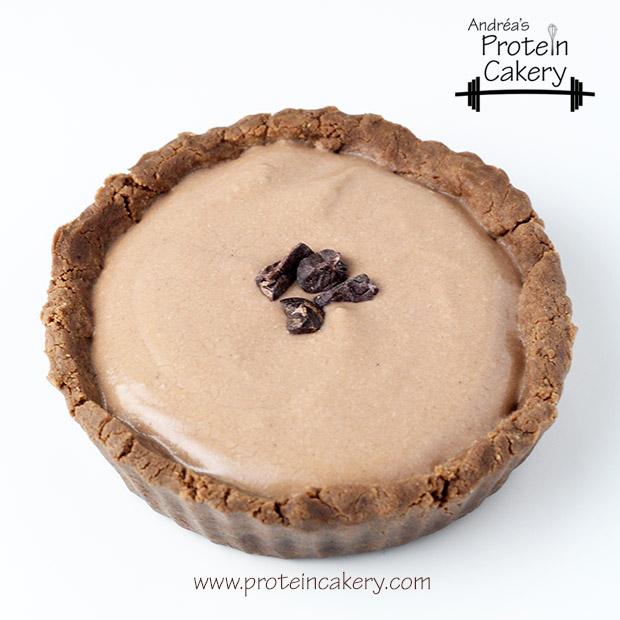 Thanks to the folks at COYO and their delicious (non-dairy) coconut yogurt, we can make creamy, delicious, vegan Chocolate Cream Protein Tartlets!
Coconut yogurt has very different macros than dairy yogurt, and it is high in fat. Nonfat Greek yogurt would work as a substitute here (if you don't mind it not being vegan), but the tartlets wouldn't taste as indulgent. These are quite rich and delicious with coconut yogurt!
I used EarthBlends chocolate pea protein from Vitacost in the crust. The tartlets were a bit delicate at first, but once the filling chilled in the refrigerator, it held the tartlets together well. If you're new to Vitacost.com, check them out! They have a ton of ingredients for protein baking, and you can get $10 off your first order of $30+ by shopping through this link: goo.gl/uxKkfR!
Give these Chocolate Cream Protein Tartlets a try! The recipe is easy!
This post contains affiliate links to products I recommend. When you make purchases through these links, this blog makes a small commission (at no extra cost to you). Thank you for supporting our work!
Chocolate Cream Protein Tartlets
Nutrition Information
Serving size:

1 tartlet

Calories:

201
Fat:

14g

Carbohydrates:

8g

Sugar:

2g

Fiber:

1g

Protein:

11g
Prep time:
Cook time:
Total time: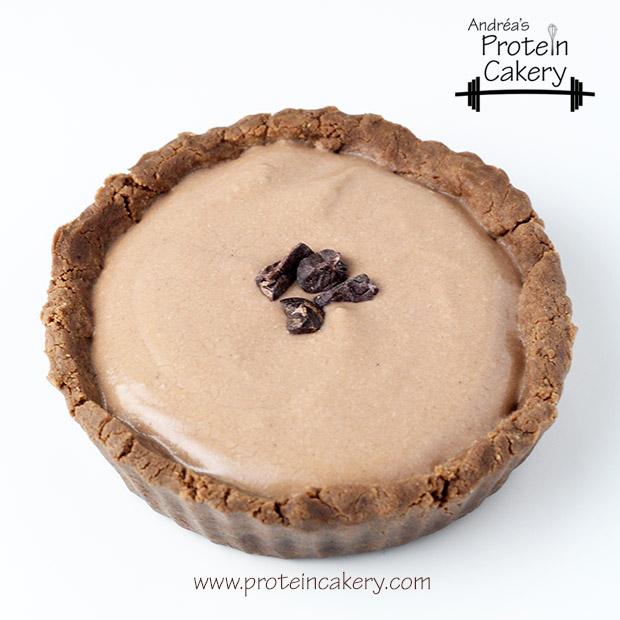 Makes 3 tartlets.
Ingredients
Crust:
Filling:
Garnish:
Instructions
Preheat oven to 325F (163C).
Begin to make the crust by mixing the cashew butter and 2 tablespoons of water.
Add pea protein and combine into a dough (you may need to use your hands). If necessary, add additional water by the teaspoon.
Divide dough into 3 parts, and press each into a large silicone muffin cup. Be sure the crust comes up higher on the sides of the cup.
Bake for about 10 minutes, or until cooked and firm.
Remove from oven, and let cool.
Combine ingredients for filling, starting with 1 tablespoon almond milk. Add more almond milk by the teaspoon, if necessary, to make a creamy filling.
Remove crusts from silicone cups. They may be delicate, so handle them carefully.
Fill crusts with filling.
Top with cacao nibs.
Enjoy as is, or refrigerate to let the filling firm up. Store in the refrigerator.
Notes
A note about substitutions: because each type of protein powder has a distinct flavor and texture when baked, the only substitutions I would recommend are rice protein in the crust, and whey or casein protein in the filling. (See my
Recipe Basics video
for examples of what goes wrong when you use the wrong protein powder.) You can substitute dairy yogurt for the coconut yogurt, if you prefer.