Prot: 6 g, Carbs: 4 g, Fat: 17 g, Cal: 188

It's snowing here in New York City, again! And this adorable snowflake pan is one of the ways I am trying to embrace this winter weather. So here you have Coconut Snowflakes! Like chocolate bark, except coconut!
When planning your food for the day, do you ever find that your plan is pretty close on protein and carbs, but too low on fat? This happens to me often. And these Coconut Snowflakes are the perfect solution! I didn't call them "protein" snowflakes because although there are more grams of protein than carbs (my general rule), there are way more grams of (healthy) fat in these beauties.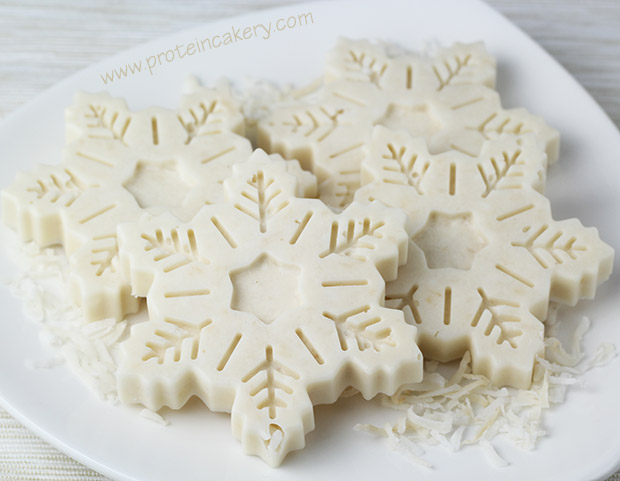 So embrace the snow and hit your macros by making yourself some of these Coconut Snowflakes!
More great holiday recipes in our free recipe ebook: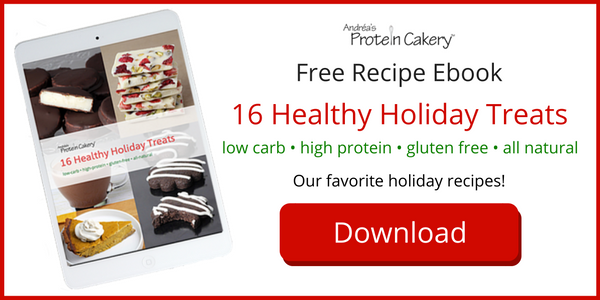 This post contains affiliate links to products I recommend. When you make purchases through these links, this blog makes a small commission (at no extra cost to you). Thank you for supporting our work!
Coconut Snowflakes
Nutrition Information
Serving size:

1 snowflake

Calories:

188
Fat:

17g

Carbohydrates:

4g

Sugar:

3g

Fiber:

1g

Protein:

6g
Makes 4 snowflakes.
Instructions
Sprinkle shredded coconut in snowflake pan (making 4 snowflakes).
Mix remaining ingredients.
Pour mixture over shredded coconut.
Freeze for an hour or more.
Remove from pan, and enjoy!
Notes
A note about substitutions: because each type of protein powder has a distinct flavor and texture, I would not try substituting different types of protein powders in this recipe. (See my
Recipe Basics video
for examples of what goes wrong when you use the wrong protein powder.) Vanilla whey will likely take away from the coconut taste. The confectioner's style erythritol makes for a smooth finish; granulated sweeteners may be a bit grainy here.