Iced Apple Pie Protein Bars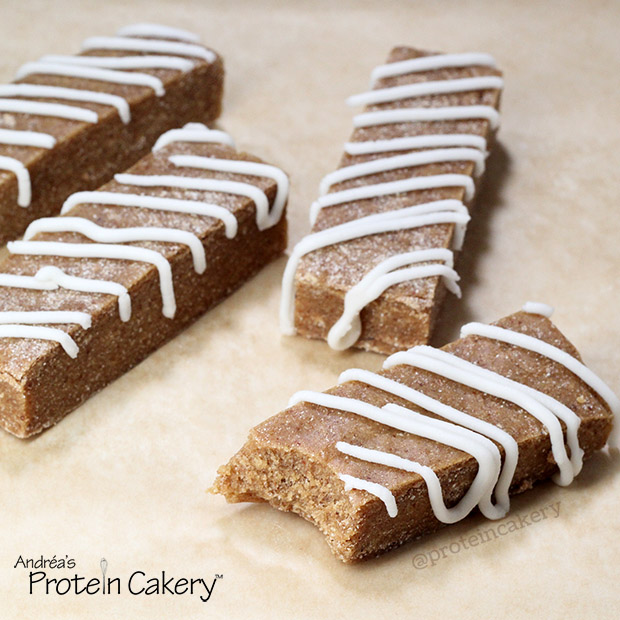 2 tablespoons confectioners erythritol (30g)
1½ teaspoons filtered water
Mix applesauce and almond butter until smooth.
Add spices and mix well.
Add protein and coconut flour. Mix as much as you can with a fork or spoon, and then use your hands to fully combine the dough.
Place on a sheet of parchment paper and form into a rectangle.
Wrap the parchment around the dough and refrigerate for a couple of hours until firm.
Cut into 4 bars.
Mix icing ingredients, and pipe or drizzle over bars.
Enjoy! Store extras in the refrigerator.
Erythritol is a calorie-free natural sweetener, and is not included in the carb count here. Including the carbs adds 7.5g per bar but does not change the calories.

If you'd like to substitute the whey with pea protein or casein, you'll need to add some liquid.
Serving size:
1 bar
Calories:
247
Fat:
9g
Carbohydrates:
19g
Sugar:
7g
Fiber:
8g
Protein:
22g
Recipe by
Andréa's Protein Cakery
at https://www.proteincakery.com/iced-apple-pie-protein-bars/