Cinnamon Sugar Protein Doughnuts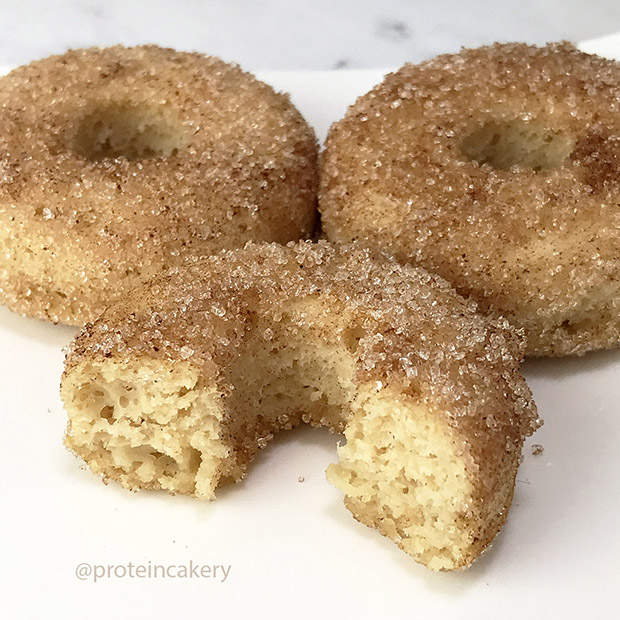 Preheat oven to 325F (163C).
Prepare Vanilla Protein Cake Mix as instructed on package.
Put cake batter in piping/ziplock bag and cut off the corner.
Pipe the batter into the silicone mini doughnut pan.
Bake 12-15 minutes, just until a toothpick comes out clean.
Let cool to room temp.
Mix erythritol and cinnamon in a small bowl.
Lightly brush each doughnut with melted coconut oil and then dip in cinnamon topping.
Enjoy!
Serving size:
6 mini doughnuts
Calories:
130
Fat:
1.5g
Carbohydrates:
14g
Sugar:
5g
Fiber:
2g
Protein:
15g