One of the easiest protein powder recipes, in delicious strawberry! Strawberry Protein Balls!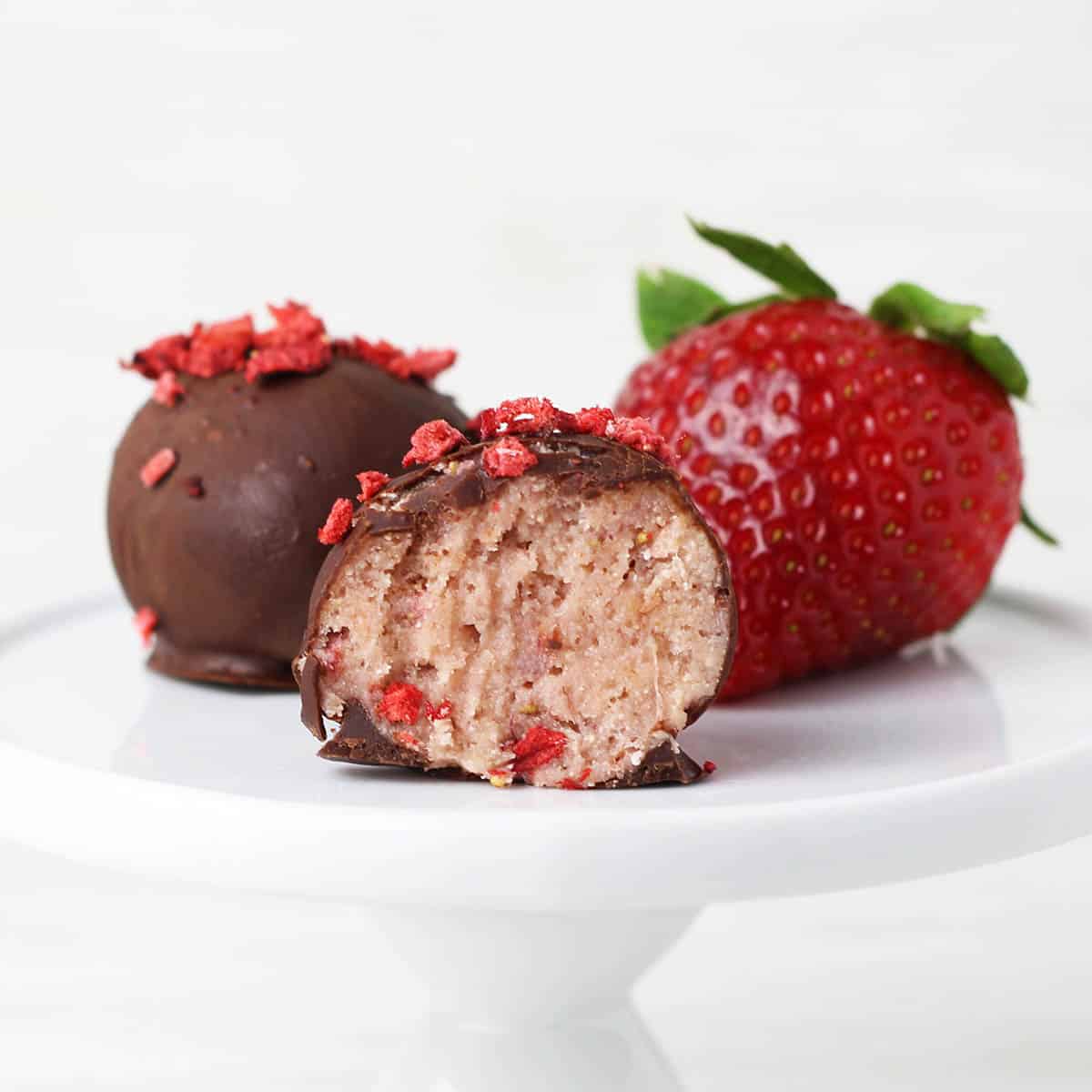 Since I only work with naturally flavored protein powders, the flavors are often limited. I purchased an awful strawberry protein last year, and for a while I figured they'd all be just as bad. I recently decided to try NutriWhey's Alpine Strawberry from the Vitamin Shoppe, and I can't tell you how happy I was with my purchase! I've already finished that one tub and had to buy it again. (Not that I don't have a kitchen full of protein over here.) It tastes like the strawberry milk I used to drink as a kid. :)
To make these Strawberry Protein Balls without the chocolate coating, the recipe is similar to my Cake Batter Protein Truffles. Instead of applesauce, I used mashed strawberries here. Three ingredients. So easy!
To add the chocolate coating, I've used my usual coconut oil + cacao powder combo, and this time I sweetened it with chocolate flavored stevia (although plain or toffee flavored would be just as good).
Super-easy, super-delicious, all-natural protein treats. Give these Strawberry Protein Truffles a try!
🥣 Recipe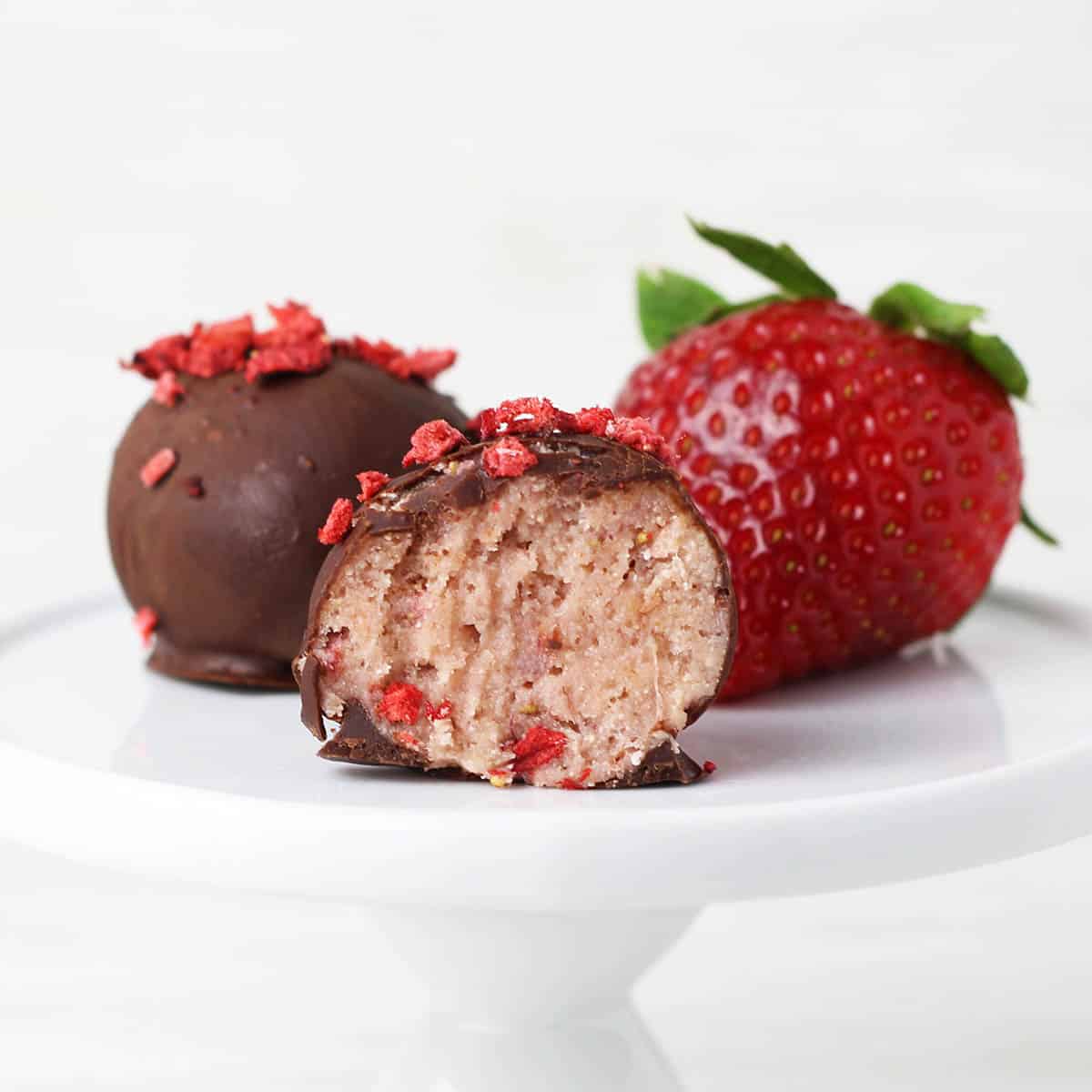 Instructions
Combine strawberry whey and coconut flour.

Add in mashed strawberries, and mix well. You'll need to use your hands as the dough comes together.

If the dough it too sticky, add a little coconut flour. If it is too dry, add another mashed strawberry.

Set the dough on a sheet of parchment paper.

Form into 6 balls, and set in the freezer to cool. (This will make the chocolate set more easily.)

Mix chocolate ingredients until smooth.

Remove truffles from the freezer.

Using a fork, dip each truffle into the chocolate, covering it completely. Then place back on parchment to set. Depending on how warm (and hence thin) your chocolate is, you may have extra chocolate. If so, refrigerate the truffles for a few minutes and then dip in chocolate again.

Before the chocolate sets, top with crushed freeze-dried strawberries (optional, not included in macros).

Refrigerate to set.

Enjoy!
Notes
A note about substitutions: You can replace the whey with casein protein, but you'd probably need less coconut flour (or more strawberries). I don't think vegan proteins would work well here.
The macros for plain truffles (no chocolate coating) are:
Prot: 6g, Carbs: 4g (1g fiber, 2g sugar), Fat: 1g, Cal: 44
Plain truffles would carry well (wrap in parchment and then in a ziplock, or in a small container).
Nutrition
Serving:
1
piece
|
Calories:
69
kcal
|
Carbohydrates:
4
g
|
Protein:
6
g
|
Fat:
3
g
|
Fiber:
1
g
|
Sugar:
2
g
|
Net Carbohydrates:
3
g