In the world of health and wellness, protein coffee has emerged as a great way to kickstart your day with a powerful combination of nutrients. This innovative beverage brings together the rich flavors of coffee and the nutritional benefits of protein, offering a convenient and delicious solution for those looking to boost their overall well-being. By incorporating protein powder into your morning cup of coffee, you can unlock a wide array of benefits, from enhanced cognitive function to weight management, muscle development, and more. In this blog post, we will explore the numerous benefits of protein coffee and why it has gained popularity among fitness enthusiasts, coffee lovers, and health-conscious individuals alike.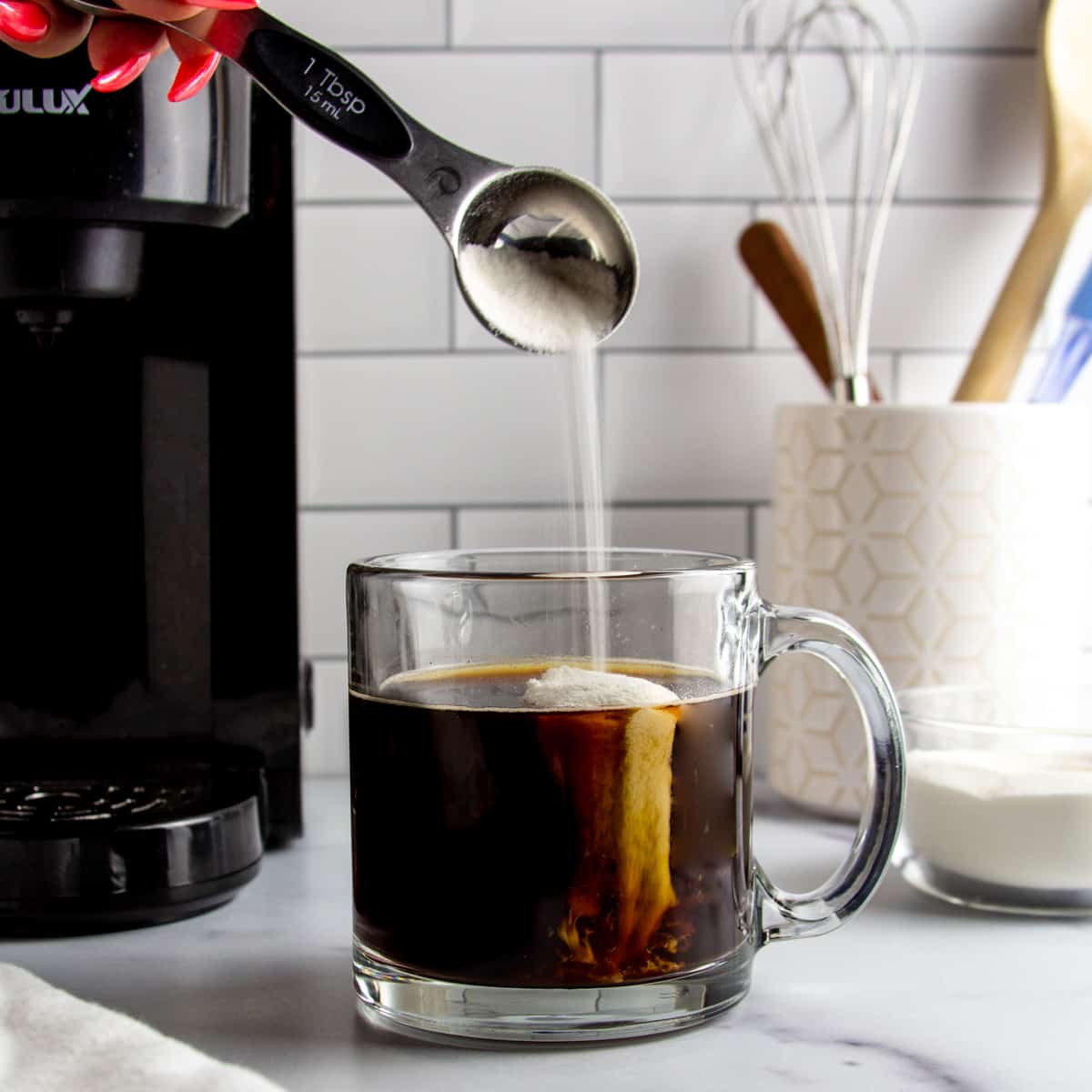 Jump to:
What is Protein Coffee?
Protein coffee is the combination of coffee with protein powder. The easiest way to make protein coffee is to add collagen peptides to your morning cup of hot coffee. The collagen powder completely dissolves in hot coffee, without adding any flavor or changing the texture of the coffee. Many sites will tell you to add whey protein powder to coffee and use a blender, but whey doesn't mix well into coffee because the acidity in coffee affects the solubility.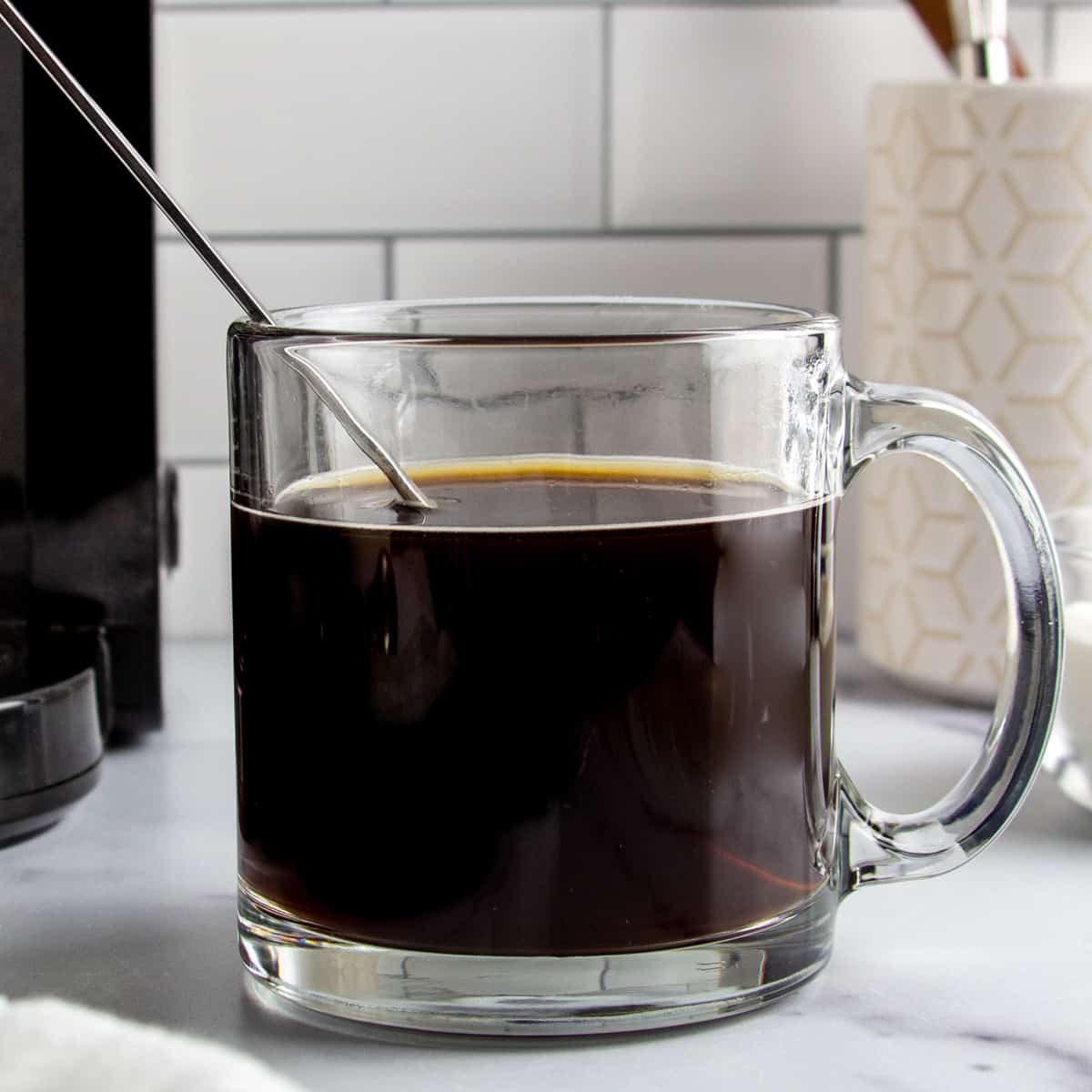 Many protein coffee products also exist, from pre-made protein coffee to protein coffee mixes and even protein coffee k-cup pods. Unless you are specifically looking for a new beverage product to try, I think it's much easier, less expensive, and more enjoyable to just add collagen protein to your morning coffee. Most of the pre-made products contain additives and artificial sweeteners, which seem unnecessary in my opinion. Collagen peptides are also available in to-go packets, and you can easily stir the collagen into your favorite barista-prepared coffee beverage.
What are the Benefits of Protein Coffee?
Protein coffee offers a multitude of benefits that can significantly enhance your overall well-being. By combining the power of protein with the invigorating effects of coffee, protein coffee becomes a convenient and effective way to improve various aspects of your health.
It can enhance mental focus and cognitive function, curb hunger and cravings for better weight management, provide antioxidant protection against neurodegenerative diseases, increase the production of mood-boosting neurotransmitters, optimize exercise performance, support muscle development and recovery, prevent muscle loss, and promote gut integrity and immune function.
Whether you're seeking mental clarity, striving for fitness goals, or simply looking for a nutritious and delicious beverage, protein coffee offers a holistic approach to nourishing both your body and mind. Read on for more details!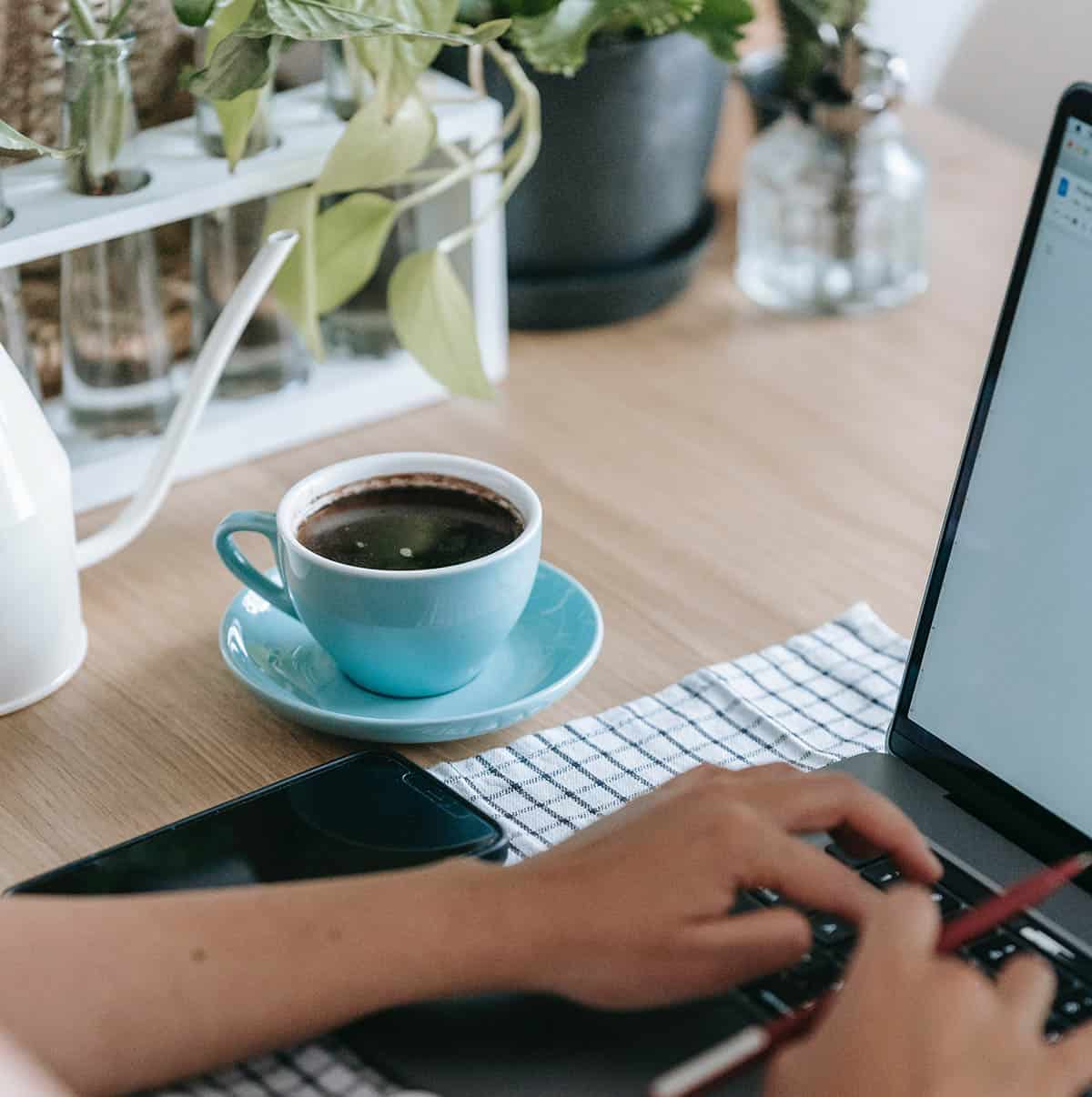 Enhances Mental Focus and Cognitive Function
One of the standout benefits of protein coffee lies in its ability to enhance mental focus and support cognitive function. Coffee, as a natural stimulant, provides an instant pick-me-up by increasing mental alertness and reducing mental fatigue.
Combined with protein powder, which supplies essential amino acids required for neurotransmitter synthesis, protein coffee becomes a potent elixir for optimizing brain function. The amino acids in protein play a vital role in neurotransmitter production, promoting memory recall, concentration, and overall cognitive performance.
So, whether you're tackling a challenging project at work or studying for an exam, protein coffee can be a valuable ally in keeping your mind sharp and focused throughout the day.
Promotes Weight Loss or Weight Management
Weight loss and weight management are perennial goals for many individuals. Protein coffee can be an excellent addition to your strategy, as it has the potential to reduce hunger and cravings, supporting your calorie intake and overall weight goals. Protein is well-known for its satiating effect, helping you feel fuller for longer periods.
By incorporating protein powder into your coffee, you increase your protein intake without adding excessive calories or sugars. This allows you to control your appetite, reduce snacking, and make healthier food choices throughout the day. Recent studies have shown that a high-protein breakfast, such as a protein coffee, can lead to decreased calorie consumption later in the day, facilitating weight loss or weight management efforts.
Neuroprotective Antioxidants
Protein coffee offers more than just a morning energy boost. By infusing your cup of joe with protein powder, you introduce antioxidants into your system that can help protect against neurodegenerative conditions like dementia, Alzheimer's disease, and Parkinson's disease. These antioxidants, such as polyphenols and other compounds found in protein sources, have been linked to reducing oxidative stress and inflammation in the brain.
The natural compounds in coffee, combined with the beneficial antioxidants from protein powder, create a powerful defense against age-related cognitive decline. So, with each sip of your protein coffee, you are not only savoring its rich flavor but also nourishing your brain for long-term health and vitality.
Increases Production of Dopamine and Serotonin
We all seek those moments of happiness and well-being. Protein coffee can be your ally in promoting such positive feelings, thanks to its potential to increase the production of "feel-good hormones" like dopamine and serotonin. Coffee, with its caffeine content, has been shown to stimulate the release of these neurotransmitters, which are associated with elevated mood and anti-depressive effects.
Additionally, protein powder provides the amino acids necessary for neurotransmitter synthesis. By combining protein and coffee, you create a harmonious blend that supports the production of these crucial hormones, making your protein coffee not only a delightful beverage but also a mood-enhancing elixir.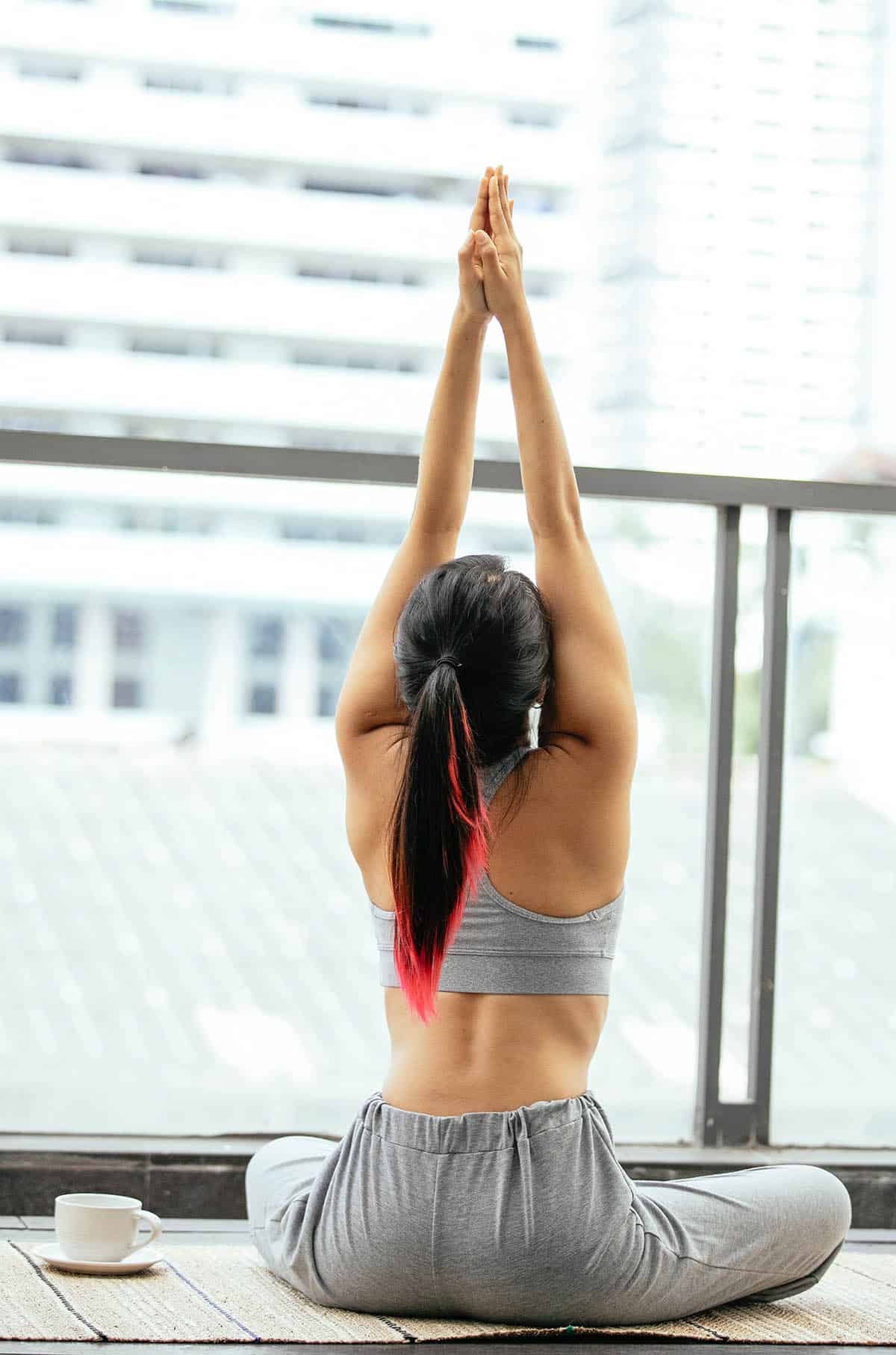 Boosts Exercise Performance
When it comes to physical activity, protein coffee can be an invaluable tool in optimizing your exercise performance. Coffee, with its caffeine content, has been widely recognized as an ergogenic aid, meaning it can enhance athletic performance. Caffeine stimulates the central nervous system, leading to increased alertness, reduced fatigue, and improved focus during workouts. This can translate into greater endurance, allowing you to push harder and achieve better results.
Furthermore, protein plays a crucial role in muscle development and repair. By adding protein powder to your coffee, you provide your body with a convenient and readily available source of high-quality protein. This helps support muscle growth, repair damaged muscle tissue, and enhance overall muscle recovery. The essential amino acids found in protein are the building blocks for muscle protein synthesis, ensuring that your muscles have the necessary nutrients to repair and grow stronger after exercise.
Development of Muscle Mass
Protein coffee can be a game-changer for individuals looking to build muscle mass. Combining the benefits of protein powder with the energizing effects of coffee creates an optimal environment for muscle development. Protein is crucial for muscle protein synthesis, the process that leads to muscle growth and repair. By consuming protein coffee, you supply your body with the necessary amino acids to stimulate muscle protein synthesis and support muscle tissue growth.
Strength training is an essential component of muscle development, and protein coffee can enhance the effects of resistance exercises. The caffeine in coffee acts as a natural stimulant, increasing energy levels and focus, which can improve your performance during workouts. This, combined with the protein's role in muscle repair and growth, makes protein coffee an ideal pre- or post-workout beverage.
Exercise and Muscle Recovery
Exercise-induced muscle damage is a common occurrence after intense workouts. Proper recovery is vital for optimal muscle repair and growth. Protein coffee can aid in exercise and muscle recovery by providing essential amino acids that support the repair and rebuilding of damaged muscle tissue.
Moreover, the caffeine in coffee has been shown to have a positive impact on muscle recovery. It can help reduce muscle soreness and perceived exertion, allowing you to recover more quickly between workouts. Additionally, caffeine has been found to improve glycogen resynthesis, the replenishment of energy stores in muscles after exercise, leading to faster recovery and improved performance in subsequent workouts.
By incorporating protein coffee into your post-exercise routine, you can take advantage of both the protein's muscle-repairing properties and the caffeine's ability to enhance recovery. This combination can help minimize muscle pain and stiffness, optimize recovery time, and ensure you're ready for your next workout session.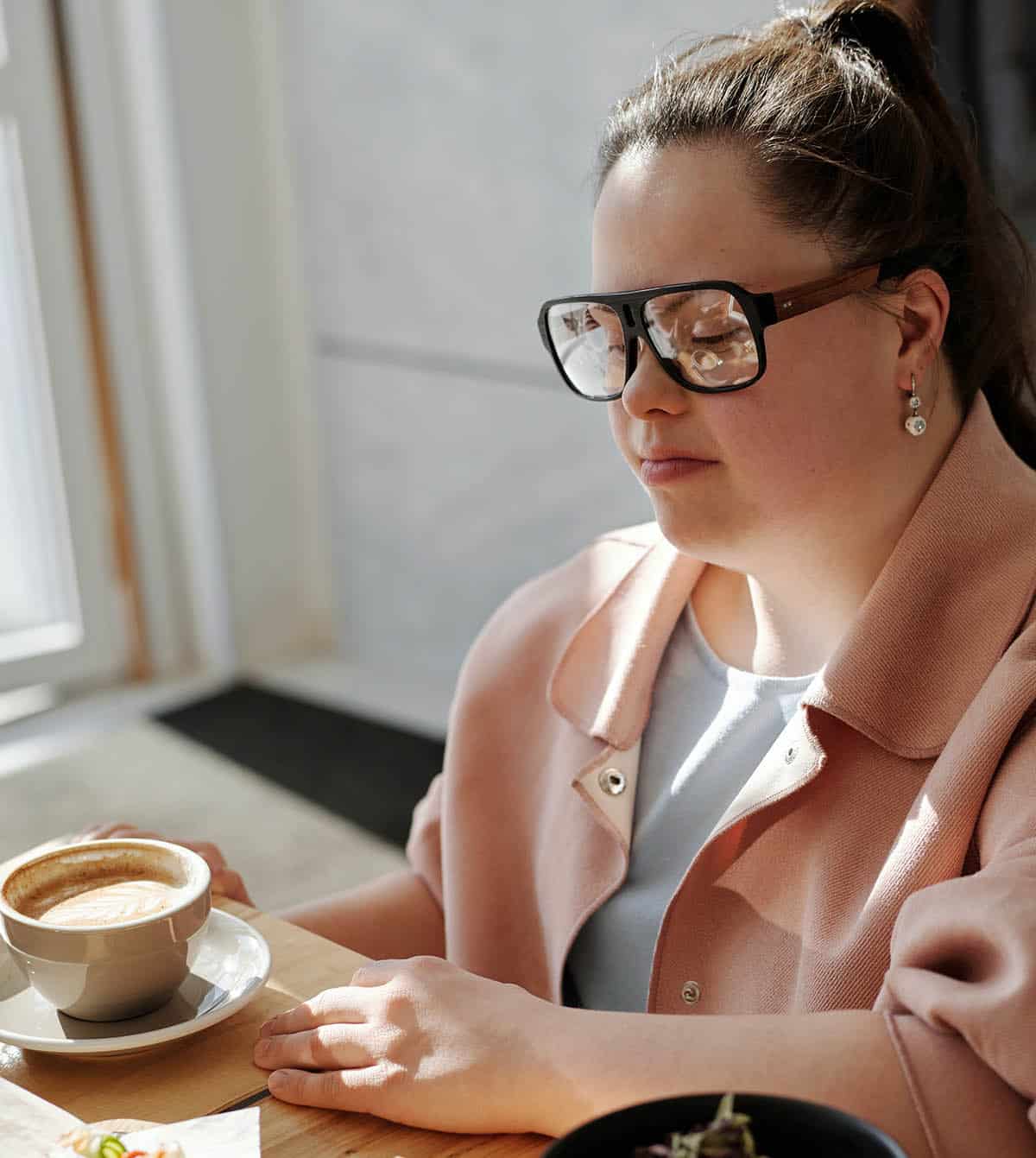 Helps Sustain Blood Sugar Levels
Protein is known to slow down the absorption of carbohydrates, which can help prevent rapid spikes in blood sugar levels for a steady energy release. When you consume protein coffee, the combination of protein and caffeine can provide a sustained release of energy and help regulate blood sugar levels more effectively than consuming coffee alone. This can be particularly beneficial for individuals with diabetes or those who are concerned about maintaining stable blood sugar levels throughout the day.
Easy Alternative to Protein Shakes and Bars
If you're already adhering to a high-protein diet, you may be getting tired of the same protein supplements needed to reach your daily protein requirements. Enjoying protein in your coffee, especially when using collagen protein, can be a great alternative to protein shakes and protein bars with fewer calories and no added sugars.
And since collagen dissolves so easily in coffee, you'll hardly notice it's there. No bloat from a protein shake or aftertaste from protein bars, just your favorite coffee beverage helping you get enough protein for the day! 
When to Drink Protein Coffee
The timing of when to drink protein coffee can vary depending on your individual needs, preferences, and daily routine. Here are some suggestions for optimal times to enjoy protein coffee:
Morning Boost
Starting your day with a protein coffee can be a great way to kickstart your morning routine. By combining the energizing effects of coffee with the protein intake, you'll experience a powerful boost of nutrients to fuel your day ahead. The high protein content in protein coffee supports muscle development and repair, making it an ideal choice for those looking to build or maintain muscle mass.
With each sip, you'll not only enjoy the rich flavor of your morning cup of joe but also provide your body with essential amino acids to support your fitness goals. Whether you prefer a hot coffee or a blended iced coffee, protein coffee offers a convenient and delicious way to start your day on a healthy note.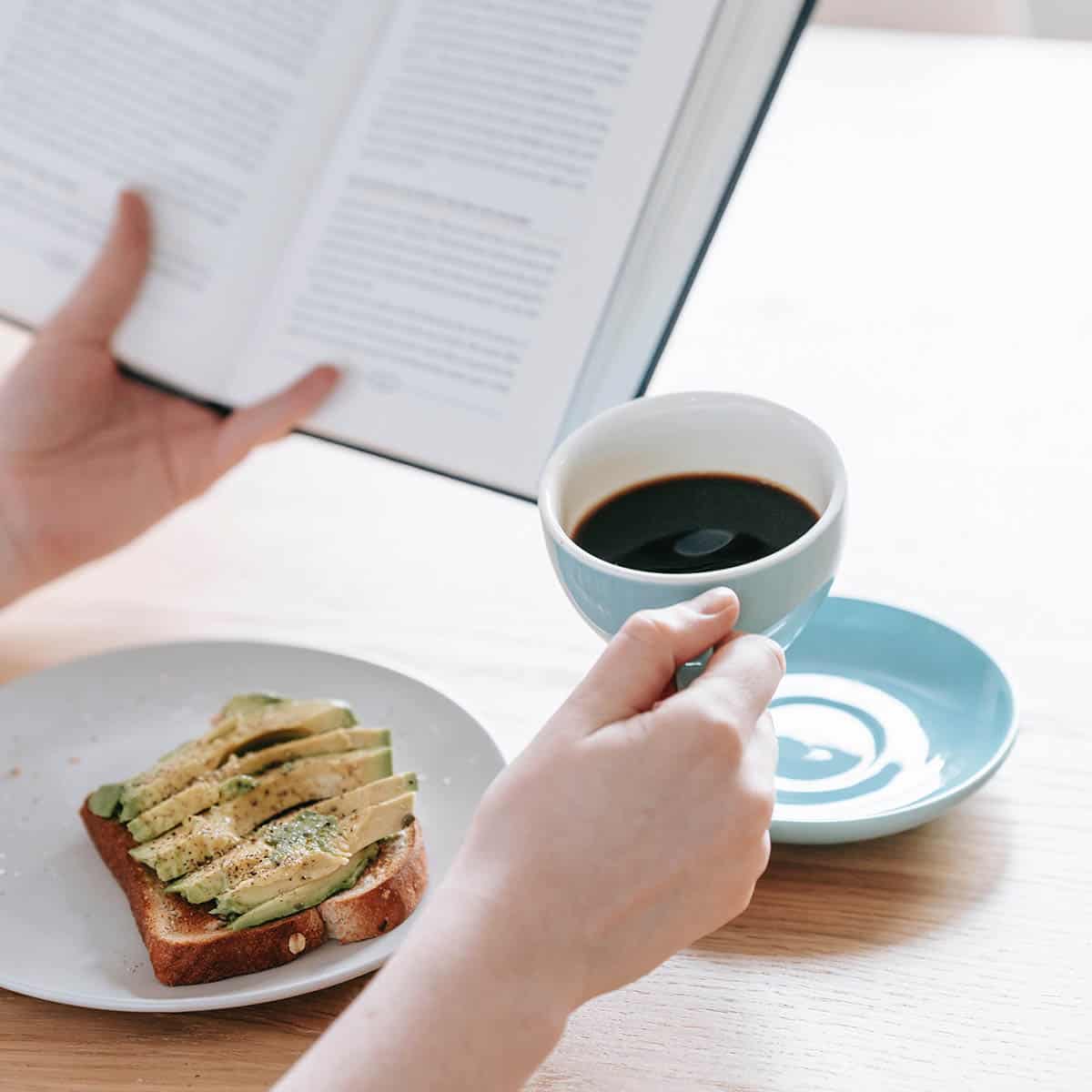 Pre-Workout Fuel
When it comes to preparing for a workout, protein coffee can be a game-changer. By consuming it as a pre-workout fuel, you'll reap the benefits of both caffeine and protein.
The natural stimulant properties of coffee, combined with the alertness-enhancing effects of caffeine, can give you the extra mental focus and energy needed to power through your training session. Additionally, the protein content in protein coffee supplies your muscles with the necessary building blocks for repair and growth.
Consuming protein coffee approximately 30-60 minutes before your workout allows your body to digest and absorb the nutrients, optimizing your performance and maximizing the benefits of your exercise routine.
Post-Workout Recovery
Following an intense workout, your muscles need replenishment to recover and grow stronger. This is where protein coffee can come in handy as a convenient post-workout recovery drink. By consuming protein coffee within 30-60 minutes after exercise, you supply your body with a combination of protein and caffeine that supports muscle recovery and glycogen replenishment.
The protein content aids in repairing damaged muscle tissue and promoting muscle protein synthesis, while the caffeine helps improve blood circulation and nutrient delivery to your muscles. This dynamic duo accelerates the recovery process, reduces muscle soreness, and prepares your body for future workouts.
To enhance the recovery benefits, choose a protein coffee blend with essential amino acids and a moderate caffeine content, ensuring you're giving your body the optimal support it needs to bounce back.
Afternoon Pick-Me-Up
As the day progresses, it's common to experience an energy slump or cravings in the afternoon. Protein coffee can be a fantastic choice to combat these challenges and provide a healthy pick-me-up.
The combination of protein and caffeine in protein coffee offers a sustained release of energy, keeping you energized and focused throughout the day. The protein content helps control hunger and cravings, promoting weight management and preventing mindless snacking on unhealthy options.
By sipping on protein coffee during your mid-afternoon break, you'll not only satisfy your taste buds but also nourish your body with essential nutrients. Whether you prefer a black coffee with added protein or a protein-infused latte made with almond milk, protein coffee offers a tasty and nutritious way to beat the afternoon slump and stay on track with your fitness and wellness goals.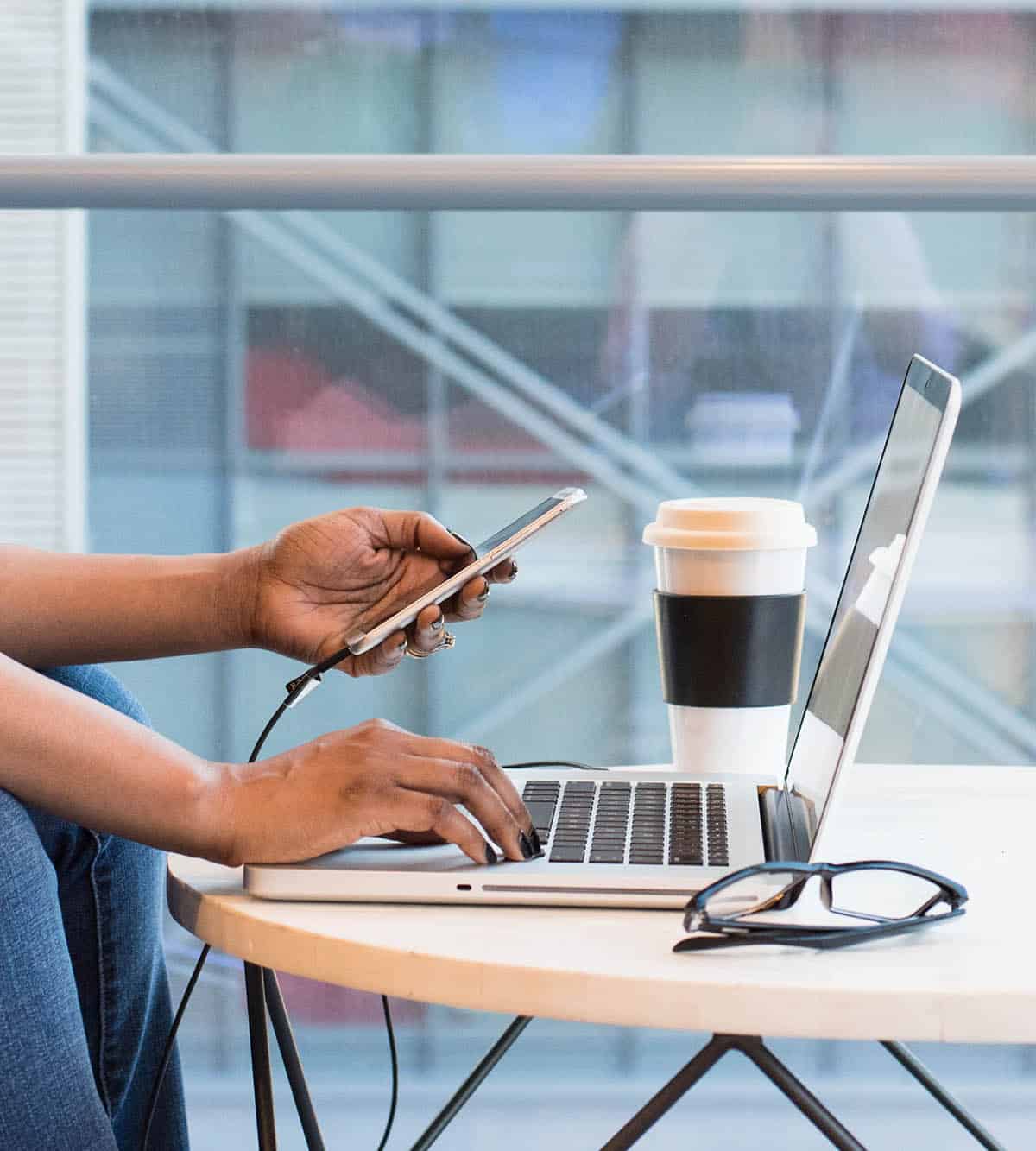 Anytime Protein Boost
One of the great advantages of protein coffee is its versatility. You can enjoy it as a protein boost at any time of the day when you need an additional source of protein. Whether you're following a high-protein diet, aiming to meet your daily protein requirements, or simply looking for a convenient and enjoyable way to increase your protein intake, protein coffee fits the bill. Whether it's a pre-workout energy boost, a mid-day snack, or a post-dinner treat, protein coffee offers a convenient and satisfying option to add extra protein
Ultimately, the best time to drink protein coffee depends on your goals and preferences. Consider incorporating it into your daily routine based on the benefits you seek and when it fits seamlessly into your schedule. Experiment with different timings and observe how it affects your energy levels, satiety, and overall well-being to determine what works best for you.
How to Make Protein Coffee
Add 2 tablespoons marine collagen peptides to 6-8oz hot coffee, and stir until completely dissolved. That's it! It's an easy way to get an extra 12 grams of protein. For full recipe details, see the blog post: How to make protein coffee.
How much protein is in protein coffee?
Depending how you prepare your protein coffee, the protein content can vary. In my protein coffee recipe using 2 tablespoons marine collagen peptides, you'll get an extra 12g protein in a simple and convenient way. 
Are there benefits to decaf protein coffee?
Yes, but more so as a protein drink with antioxidants rather than an energy booster. 
Can I use protein shake instead of coffee creamer?
Most protein shakes (prepared or as powder) won't mix well into hot coffee. Collagen peptides are an exception, and mix very well. This marine collagen powder completely dissolves when stirred into hot coffee without changing the flavor or texture of the coffee.
Protein coffee offers a multitude of benefits that can revolutionize your daily routine and support your health and fitness goals. By combining the power of protein powder and coffee, you can enhance mental focus, support weight loss or weight management, protect against neurodegenerative conditions, increase the production of feel-good hormones, boost exercise performance, develop muscle mass, aid in exercise and muscle recovery, and support gut integrity and immune function.
Whether you prefer hot coffee, iced coffee, black coffee, or a combination of coffee and protein in a convenient pre-made protein shake, there are various ways to enjoy the potential benefits of protein coffee. With its wide range of flavors and options available, protein coffee can easily fit into your healthy diet and lifestyle and become an integral part of your daily routine.
As always, it is important to consult with a registered dietitian or healthcare professional to determine the best approach for your specific nutritional needs and goals. So, grab your favorite cup of protein coffee and savor the taste while reaping the numerous health benefits it has to offer. Cheers to a stronger, more energized, and healthier you!