If you've ever baked with protein shake powder, you probably realized quickly that not all protein powders bake the same way. Not only do the different types of protein powders bake differently (whey, pea, casein, etc.) but you could have 5 different single-ingredient whey protein powders that bake differently. It's all in how the protein is processed. So what's the best protein for baking?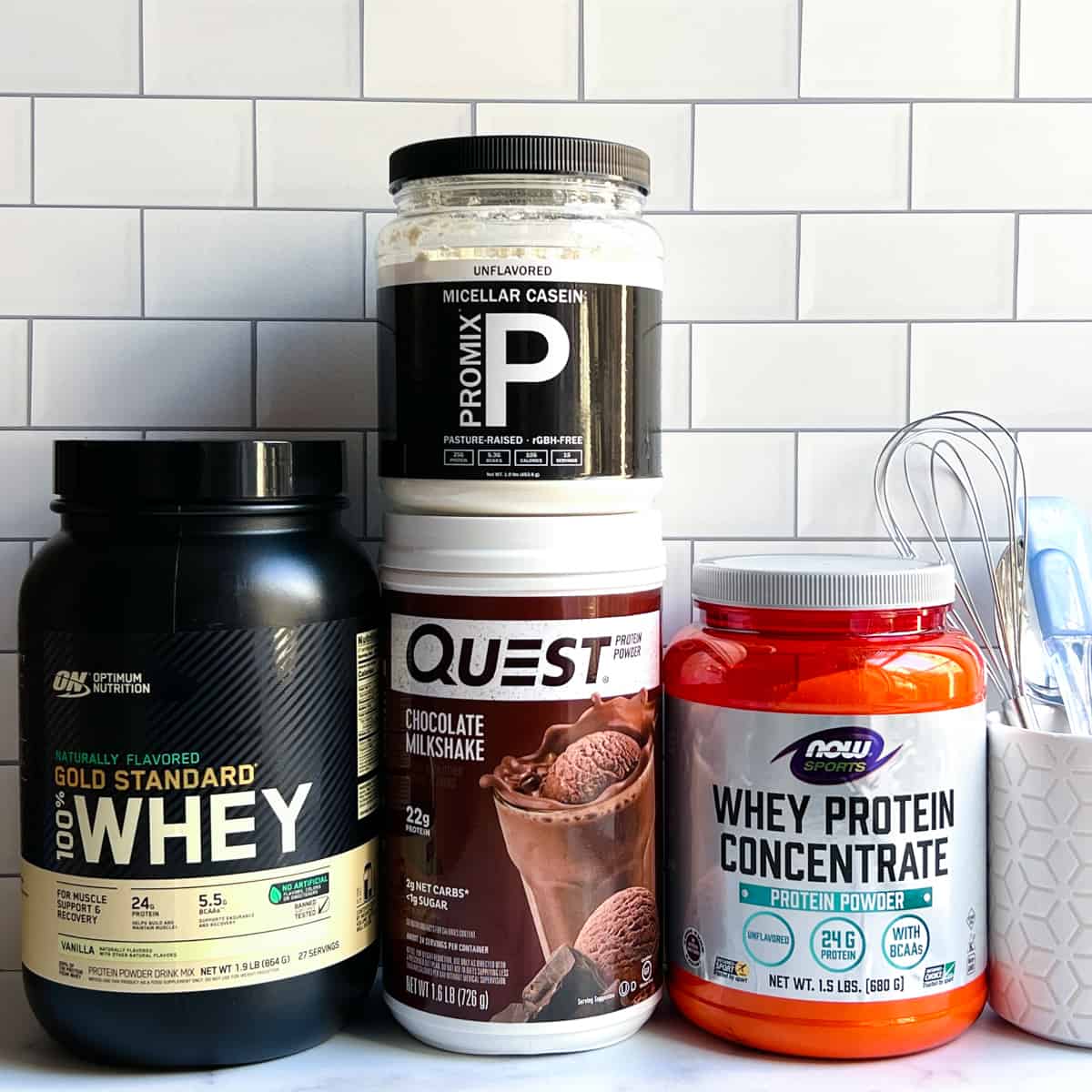 Well, I do have an all-around great protein powder to recommend, but the answer to that question really depends on what you want to make and if you have any dietary preferences.
Jump to: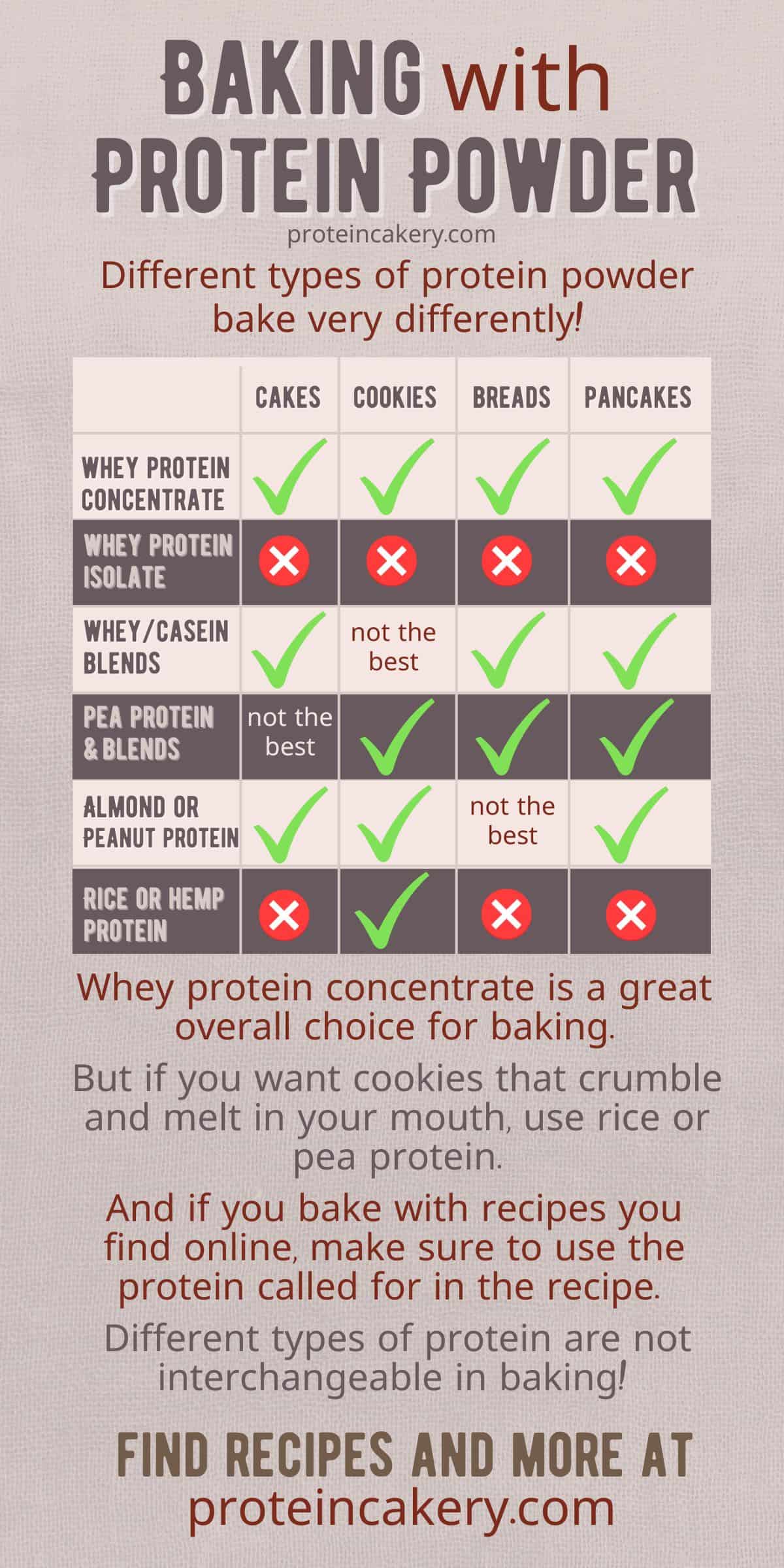 🌟 The best protein powder for baking - Quick answer
If you want to purchase one protein powder to start using protein in desserts and baked goods, I'd say the best option is this vanilla whey by ON. It's my go-to vanilla whey protein powder. I used it to make these chocolate chip protein cookies, this creamy protein cheesecake, and these sweet potato protein cupcakes, to name a few. It is a blend of whey isolate, whey concentrate, and hydrolyzed whey.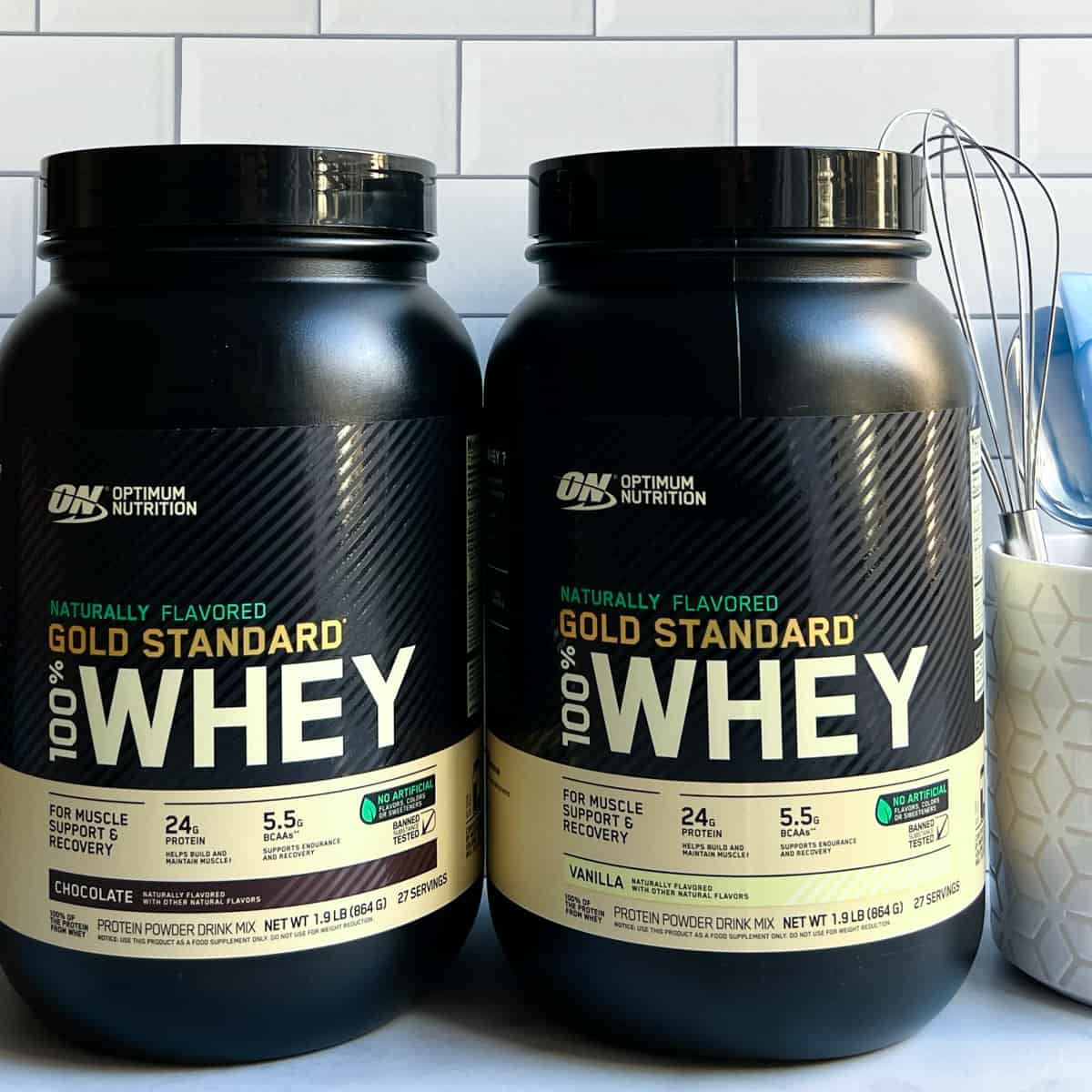 But please only use it in recipes that call for whey protein. If you use whey in a protein baking recipe that calls for a whey/casein blend or plant protein, the final product will likely be horrible. Using a different type of protein powder than what is called for in a recipe may work for no-bake recipes, but in baked recipes it generally doesn't work unless the protein content in the recipe is very small.
If you'd like to have a wider variety of recipes to bake, I highly suggest you read further for the pros and cons of the different protein powders in baking.
🐄 By protein source
Whey protein concentrate
Whey concentrate is generally good for baking, depending on the rest of the ingredients in the recipe.
In cake or bread, whey typically needs other dry ingredients or carbs to offset its protein content (for example this protein cake and this protein bread).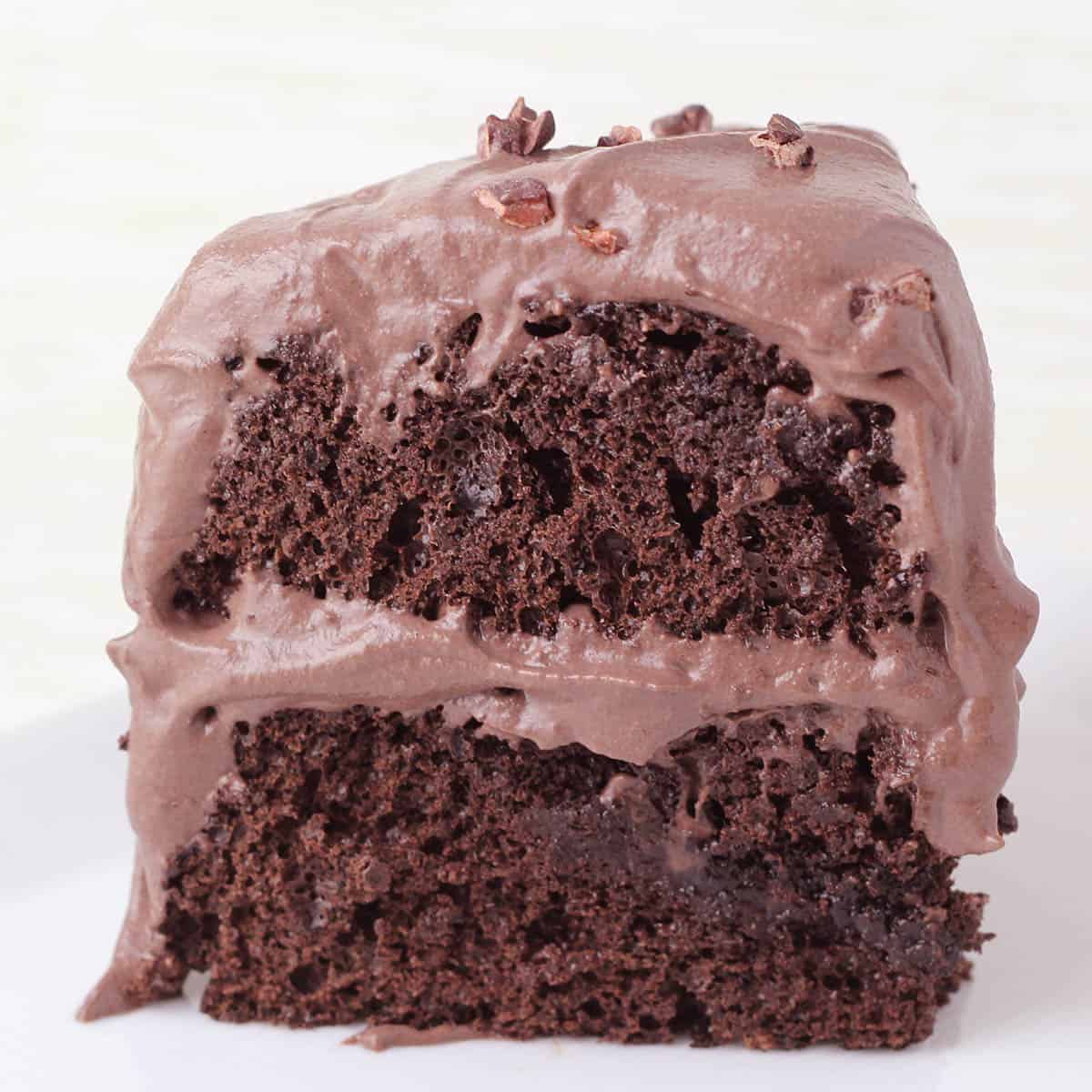 In cookies and brownies, using nut butter can bring down the cake-like texture to something more dense, as in these protein brownies and chocolate chip protein cookies.
Whey concentrate is great for cheesecakes and puddings (like this chia pudding), as well.
A note about flours when baking with whey: Because whey adds protein to the recipe, it is usually best to use a gluten free flour like oat flour. Regular flour or whole wheat flour would make this bread recipe and this banana bread recipe very tough.
My go-to whey for baking is this vanilla whey protein. Even though it is a whey blend, I use it as I would a whey concentrate.
Whey protein isolate
Do you want to eat hockey pucks? Try baking with a clean whey isolate. No bueno.
I don't recommend whey isolates for cakes, breads, or cookies. Unless you are using a small amount relative to your other ingredients, you'll probably get something dry, rubbery, or hard. Go with whey concentrate or this whey blend for baking.
Whey isolate can be great for unbaked recipes like ice cream and puddings because some whey isolates blend nice and frothy. If your whey isolate makes a fluffy protein shake, it will be great for unbaked recipes, and probably ok for cheesecakes.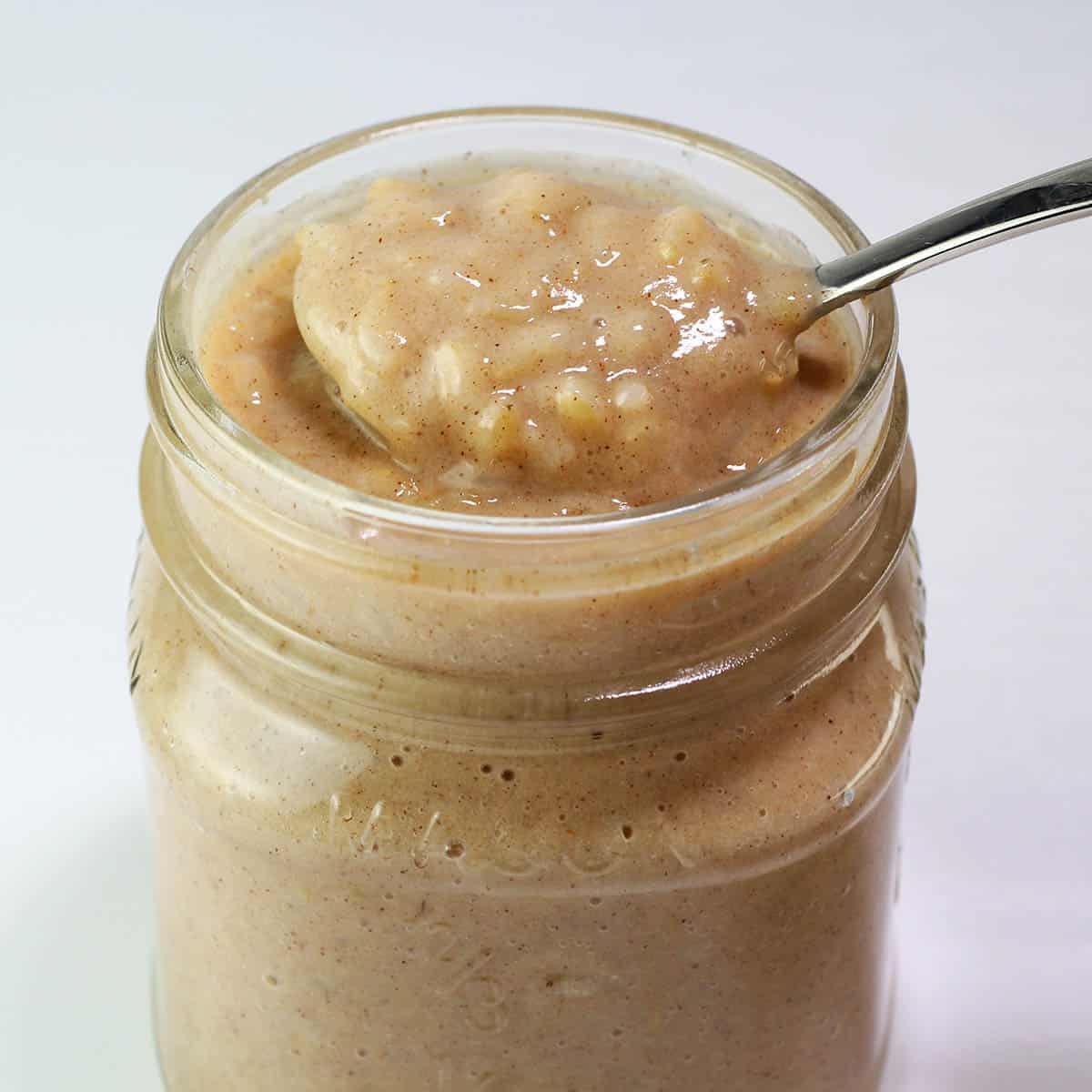 Casein protein powder
Casein powder on its own (not in a whey/casein blend) is a good thickener for things like puddings and frostings. (I have a great recipe for protein peppermint patties using casein protein!) But I haven't baked with straight casein because if I'm going the casein route in baking, I'd go with a whey/casein blend. I suppose casein would act like coconut flour in baking, and would suck the moisture out of your bake if not used in the right amount.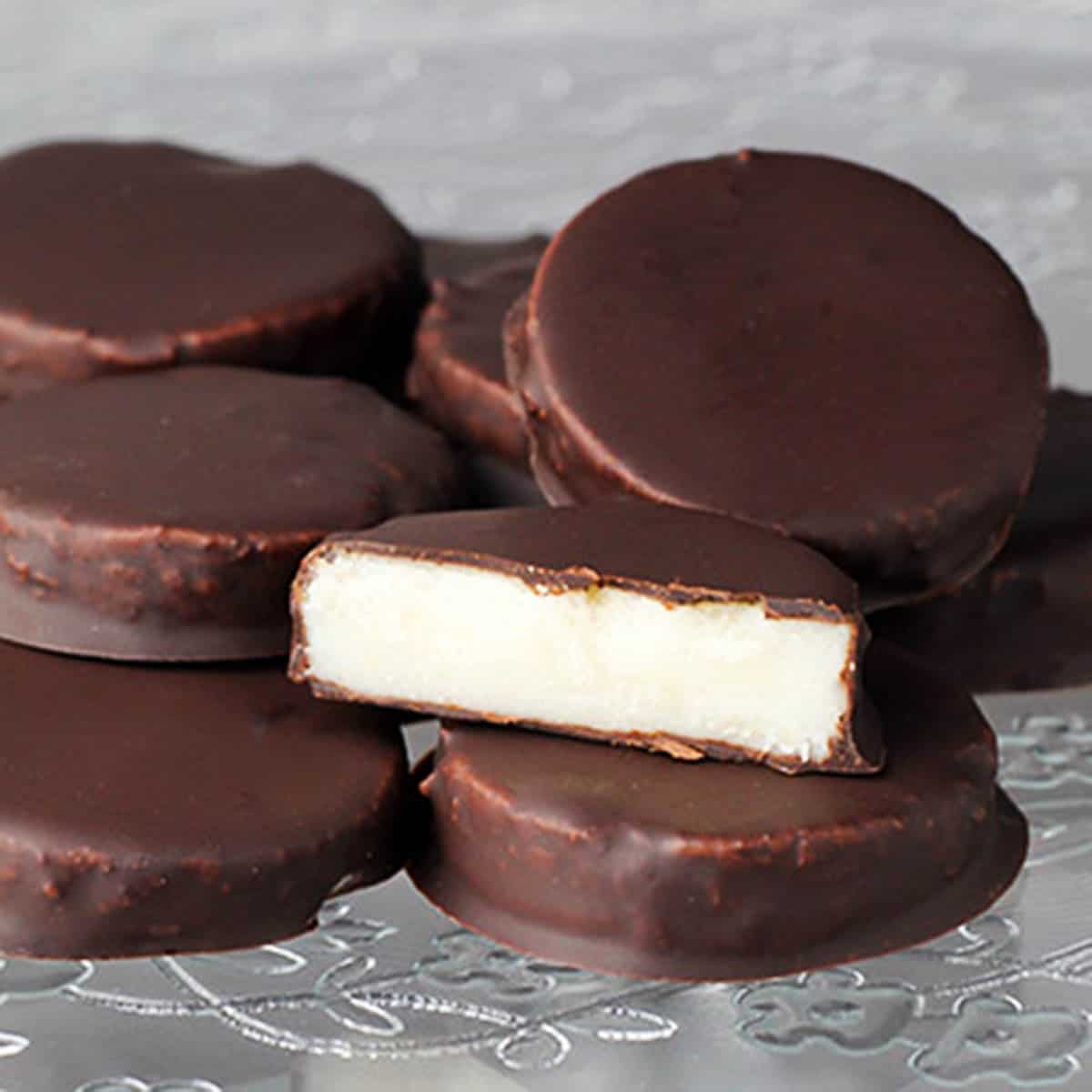 Whey/casein blends
The combo of whey and casein proteins is the closest you'll find for a flour substitute. If you're looking to add protein to a traditional baking recipe, I'd try replacing half the flour with a whey/casein blend, and experiment from there. These coffee cake muffins use a whey/casein blend, as do these sandwich cookies. But my favorite way to use a whey/casein blend in protein powder recipes is in no-bake recipes like these lemon poppy seed protein balls, and this chocolate protein frosting. Using just whey in these recipes would give wet results, but the whey/casein blend is just perfect.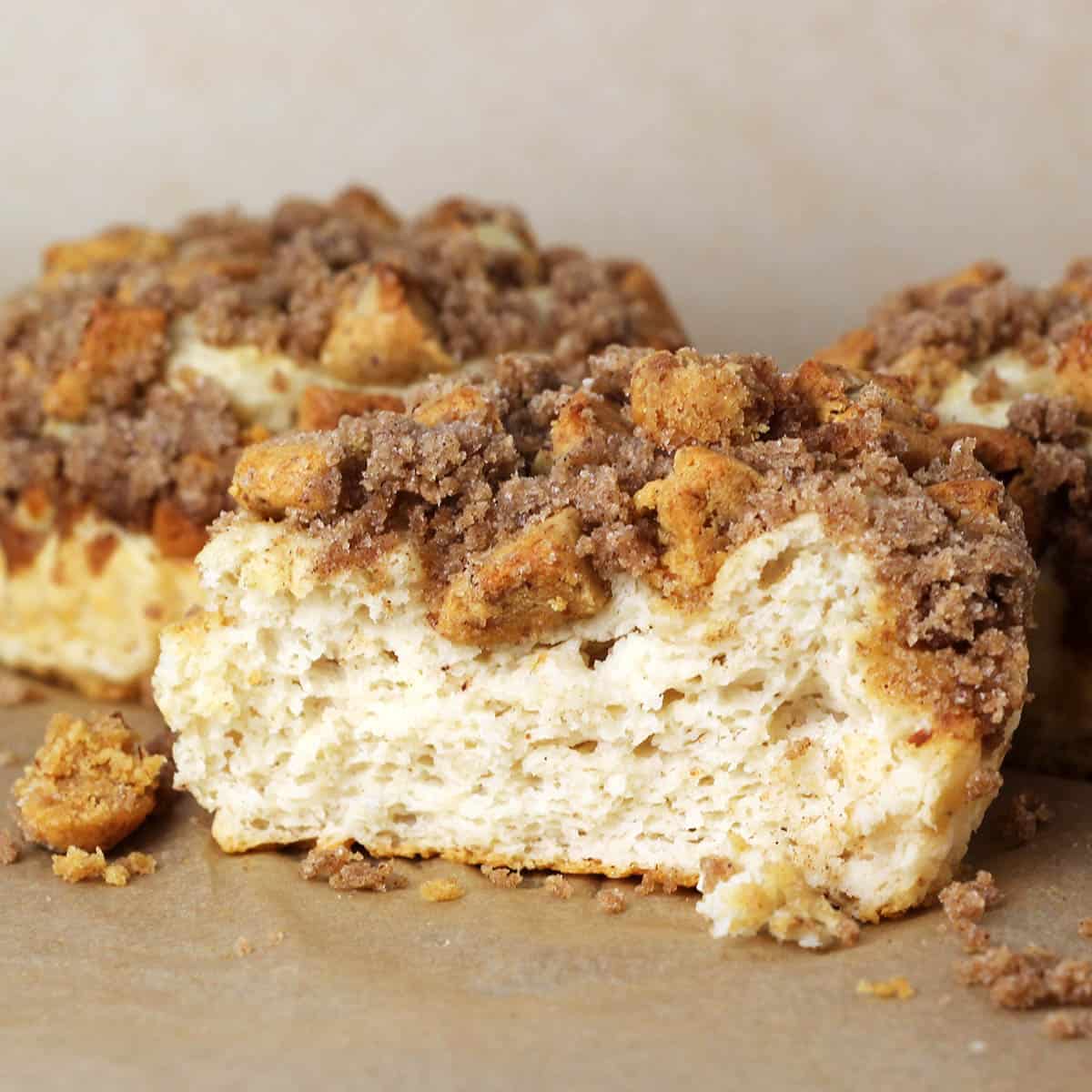 Pea protein
Pea protein powder (and pea blends) bake very fluffy when combined with egg whites. For example, see this simple protein pancake recipe and this delicious vanilla cupcake recipe. When combined with nut butters in cookies, they give a nice soft texture, as in this protein cookie recipe. Some pea proteins can taste bitter, but I find these pea blends to be great to work with.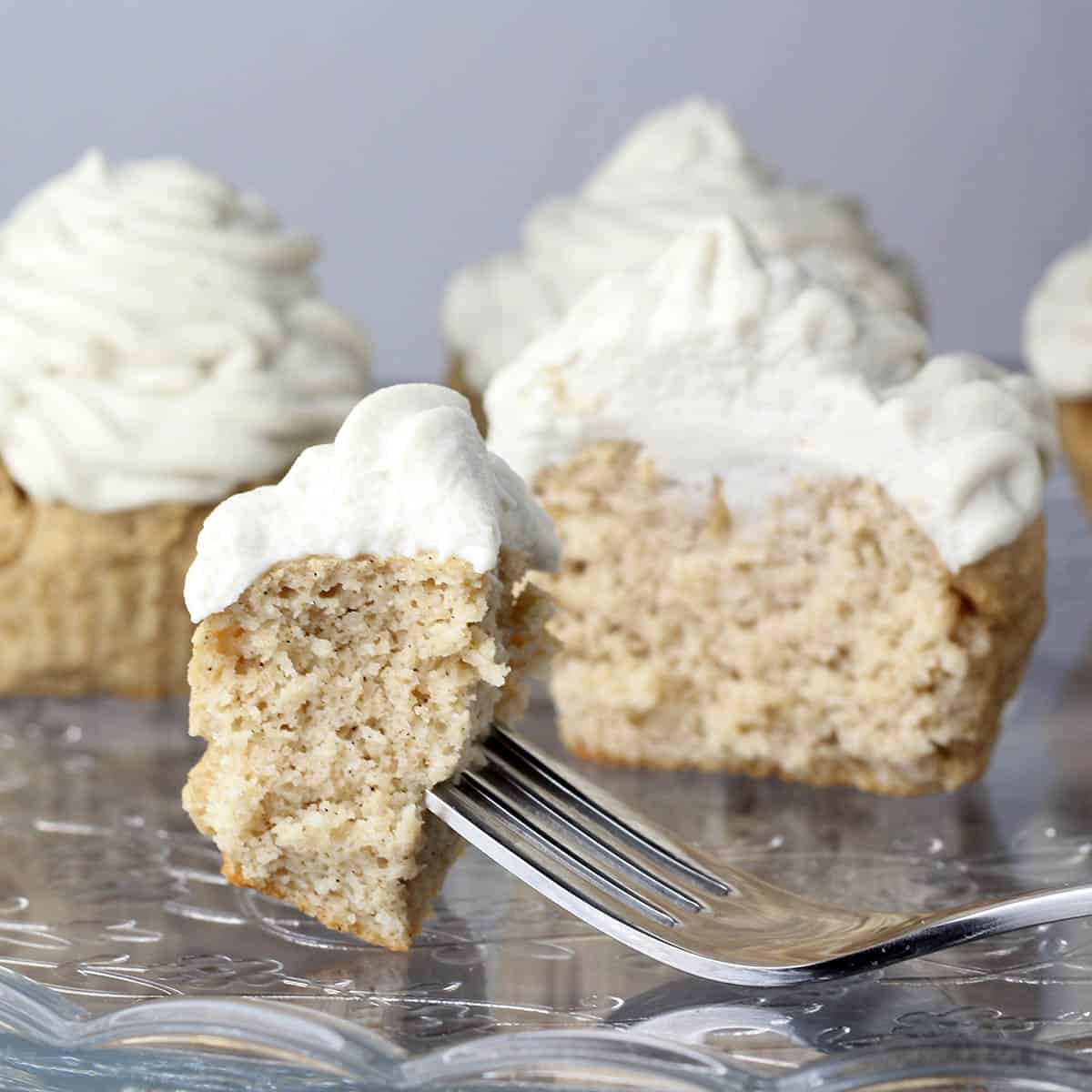 Almond and peanut proteins
Almond protein and powdered peanut butter also bake very fluffy when combined with egg whites, and are great in muffins. These would also be a good sub for rice or pea protein in cookies. I'm not sure it would have quite enough structure for a bread, as these proteins bake up quite soft.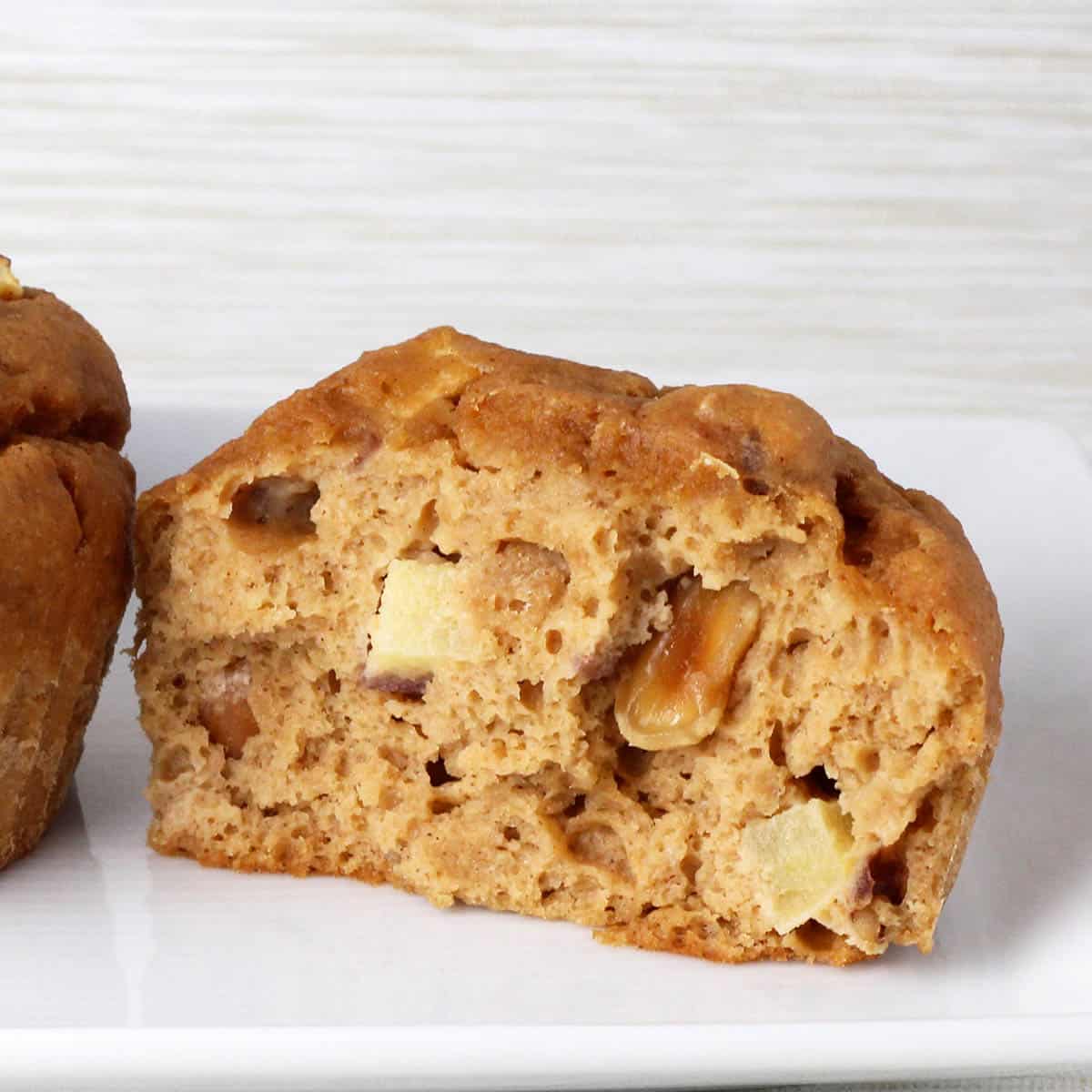 Rice protein
Usually made from brown rice, rice protein is the best way to get cookies that crumble and and melt in your mouth. (Whey will never do this.) One of my very first recipes, this one for peanut butter protein cookies, is a great way to bake with rice protein. Used in a cake, rice protein would need to be combined with another protein like whey, and many of my early recipes use this combo. A cake with all rice protein would be wet and dense. But for protein cookies, perfect!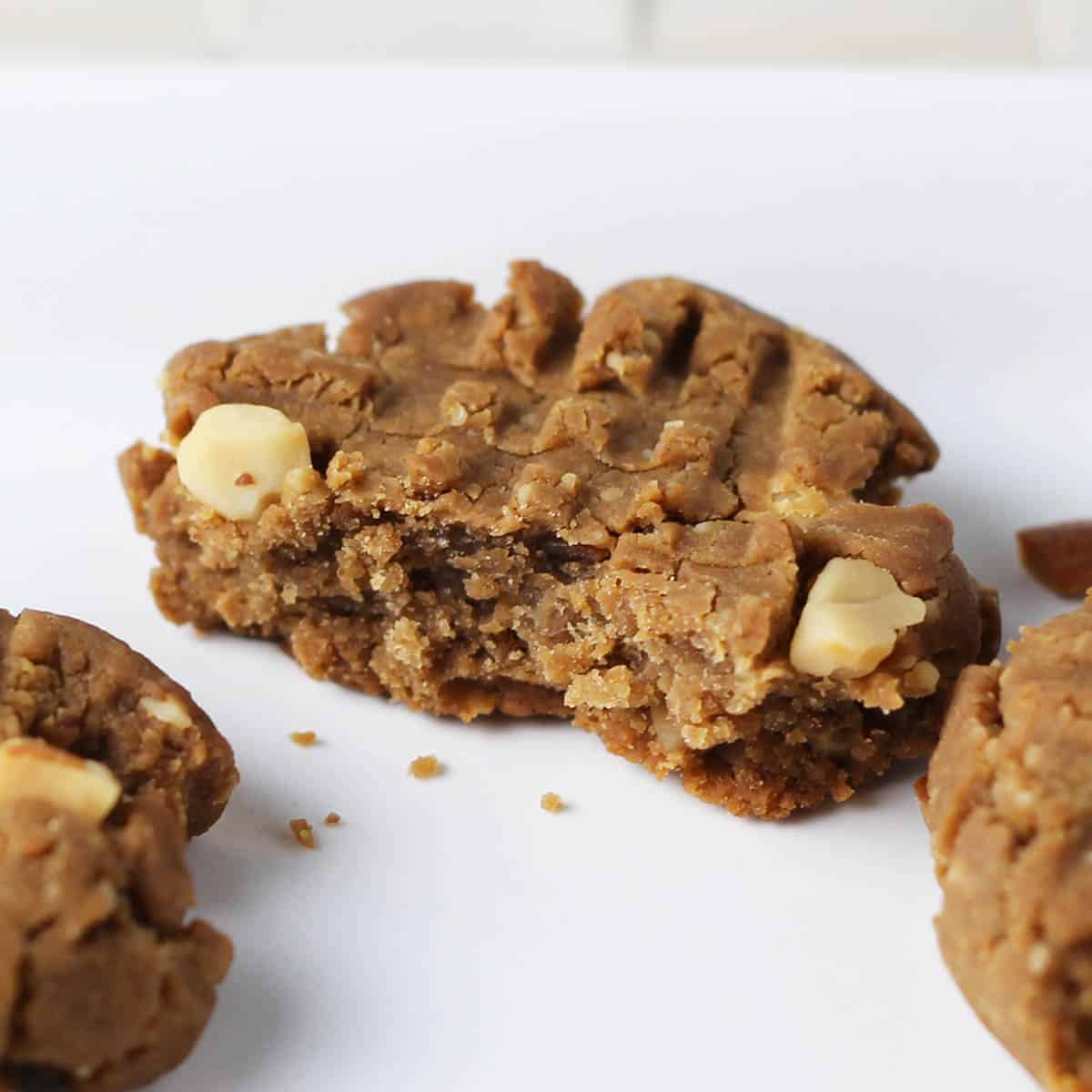 Hemp protein powder
Hemp protein has a nutty flavor, and its texture would make it a good option for a rice protein sub in baking. I used hemp powder in this no-bake mint cookie recipe, and it is so so good! (I also happen to like chocolate hemp protein in a shake with frozen cherries. Such a good flavor combo!)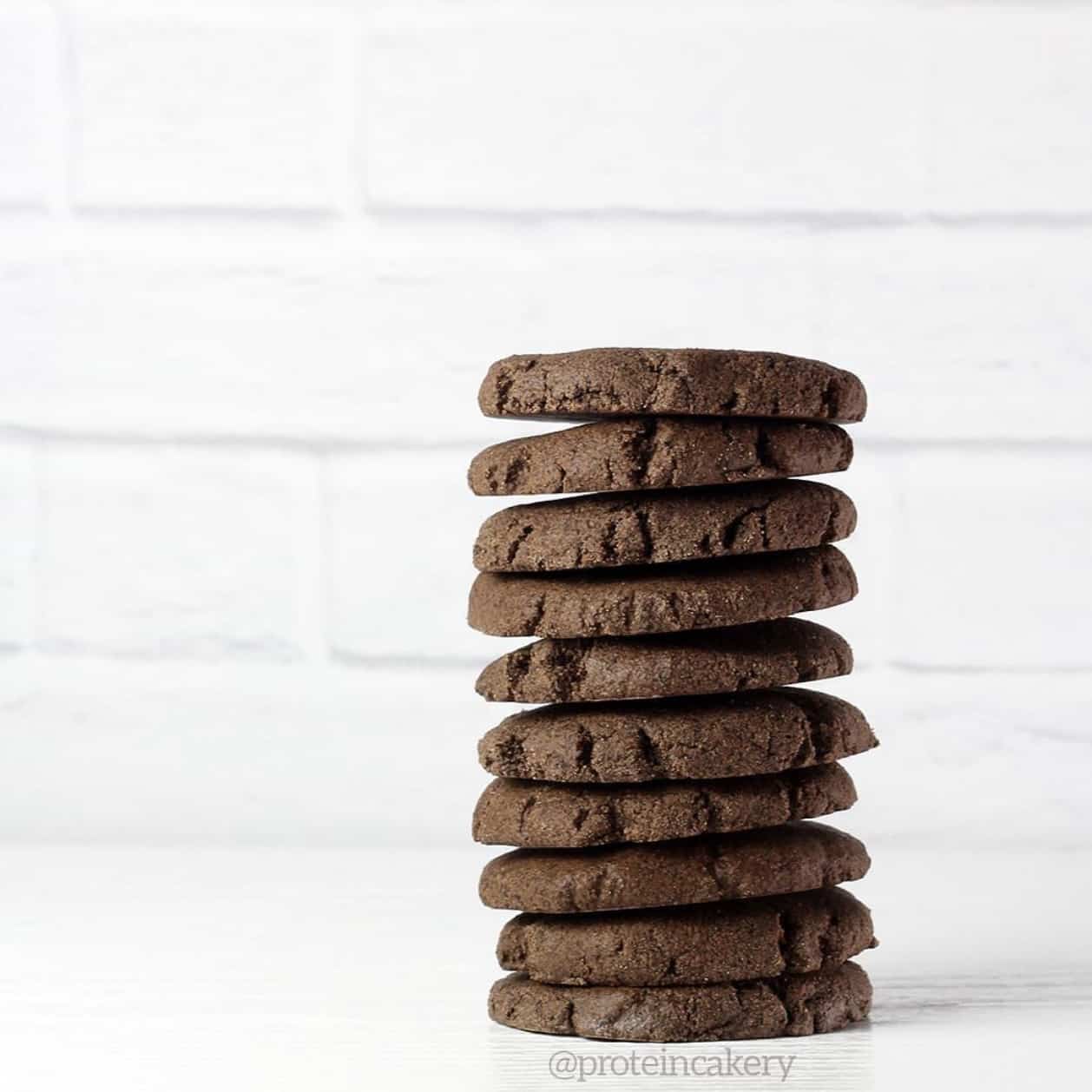 🍰 By recipe type
Protein cakes
For protein cakes (include protein mug cake recipes), whey, whey/casein blends, and pea protein (and pea blends) would be great options. But again, I suggest you find a recipe that calls for the type of protein powder you want to use, and don't sub the different protein powders for each other.
Protein cookies
If you're looking for any sort of crispness, crunch, or crumble in your protein cookie, use a vegan protein powder like rice, hemp, or pea protein. If you want chewy protein cookies or cake-like cookies, go with whey.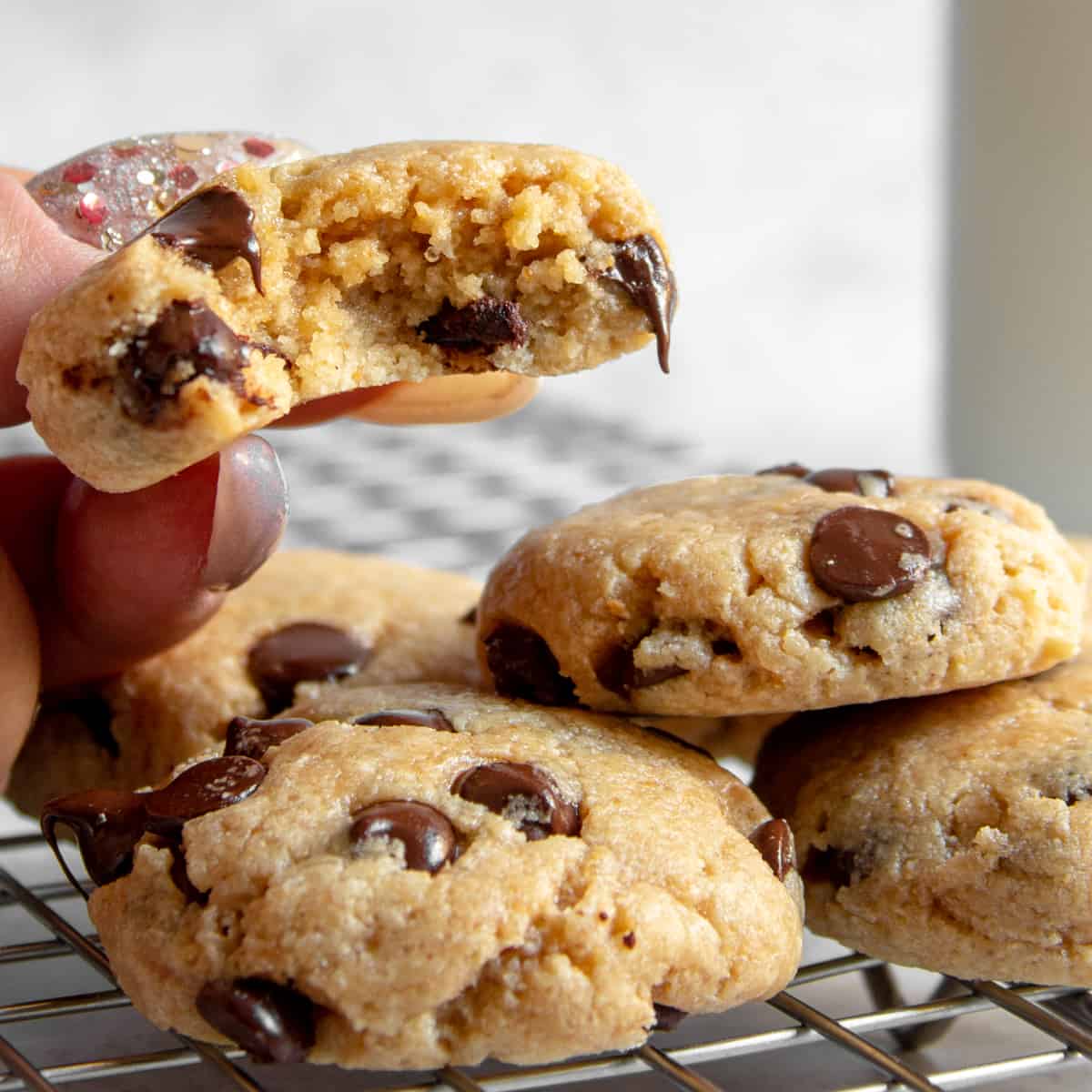 Protein cheesecakes
Whey concentrates (or this whey blend) are the best here. Plant-base protein powders would leave a grainy, undesirable mouthfeel.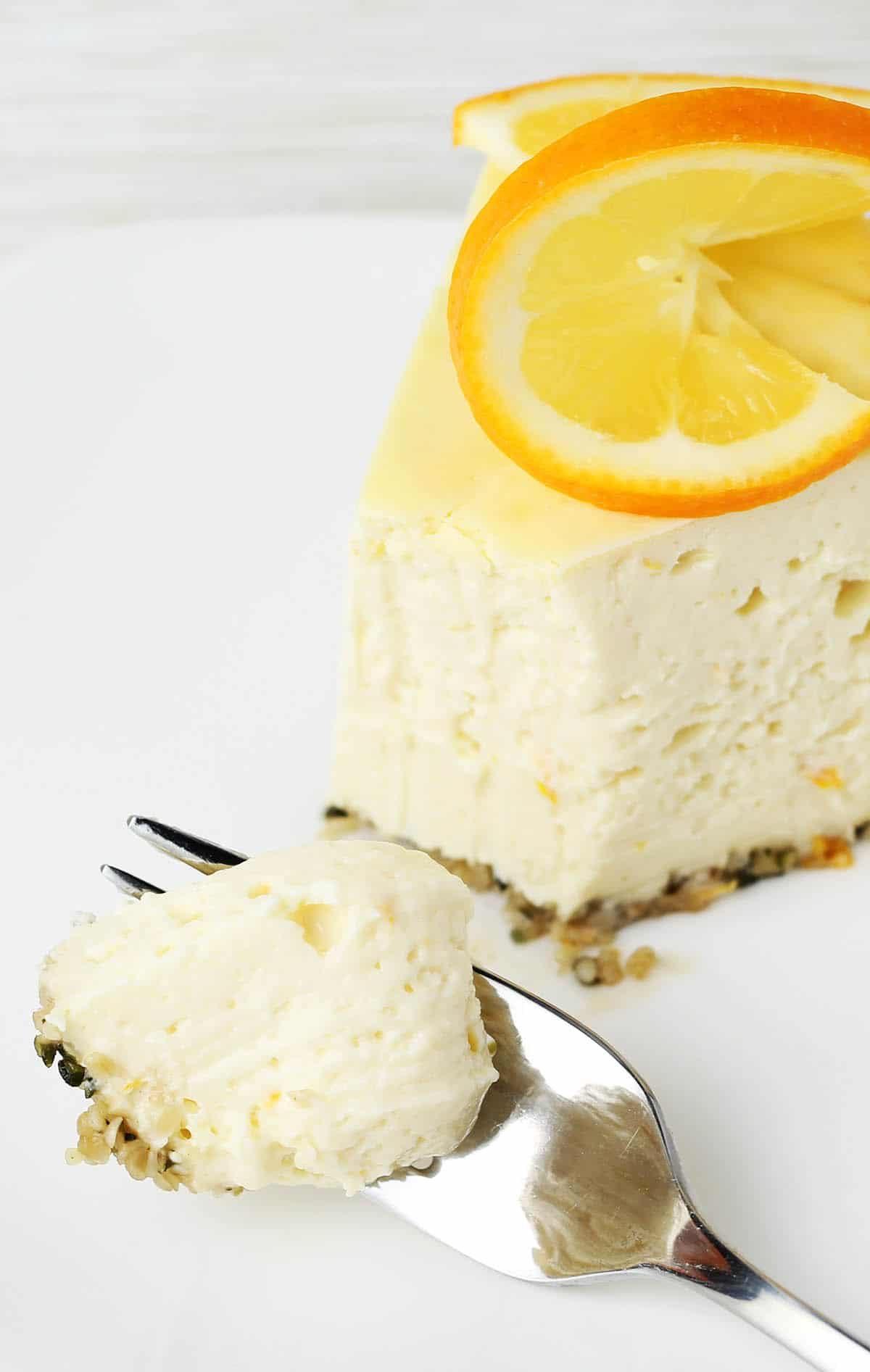 Protein breads
If you can include carbs in your protein bread also, use whey (as in this bread recipe) for a better taste. If you want a low carb bread, try this basic protein bread with pea protein. I don't have a bread recipe with a whey/casein blend, but based on my Easter bread recipe, I think it would work well.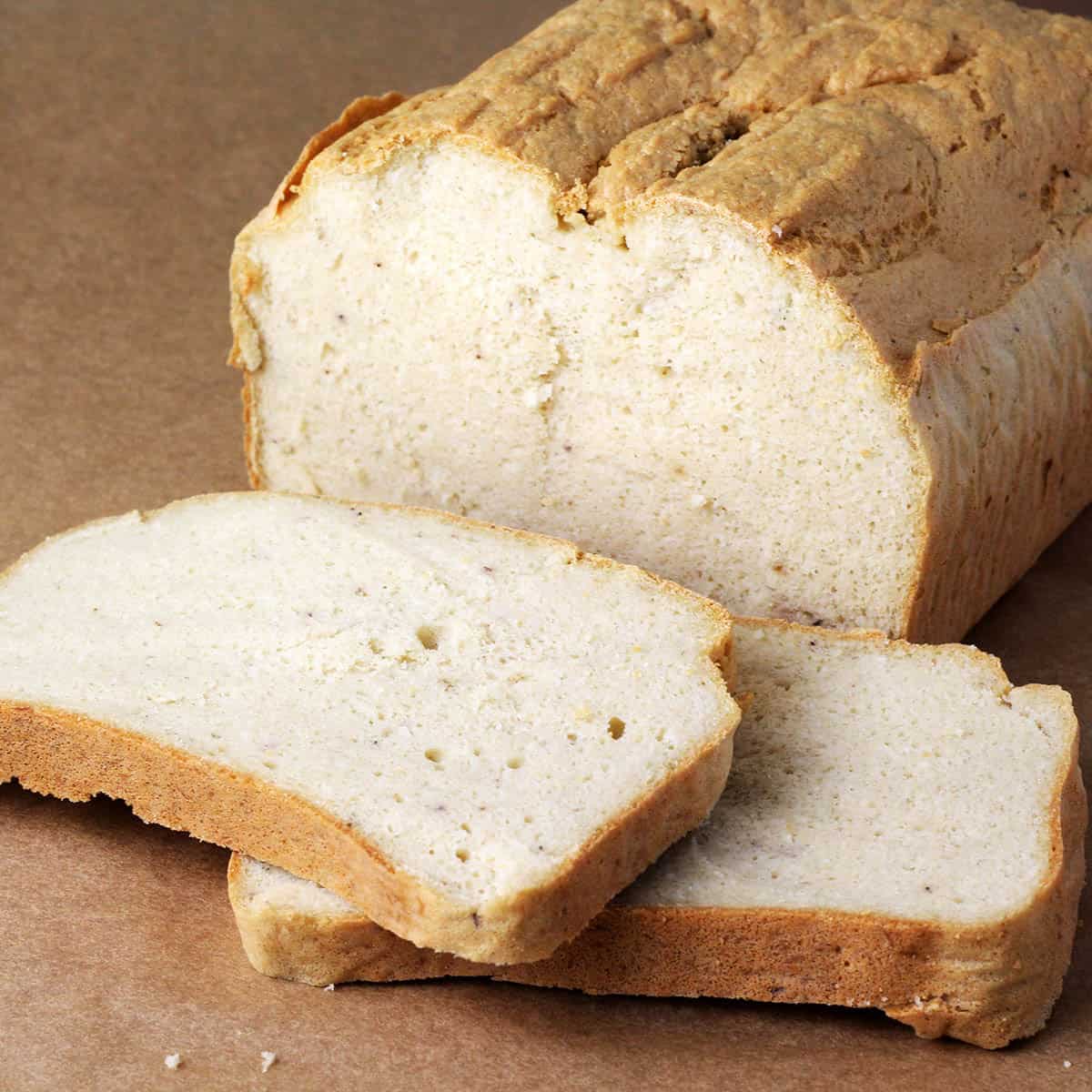 Protein muffins
I like using plant-based protein powder for muffins, like with these chocolate chip muffins and these apple peanut muffins.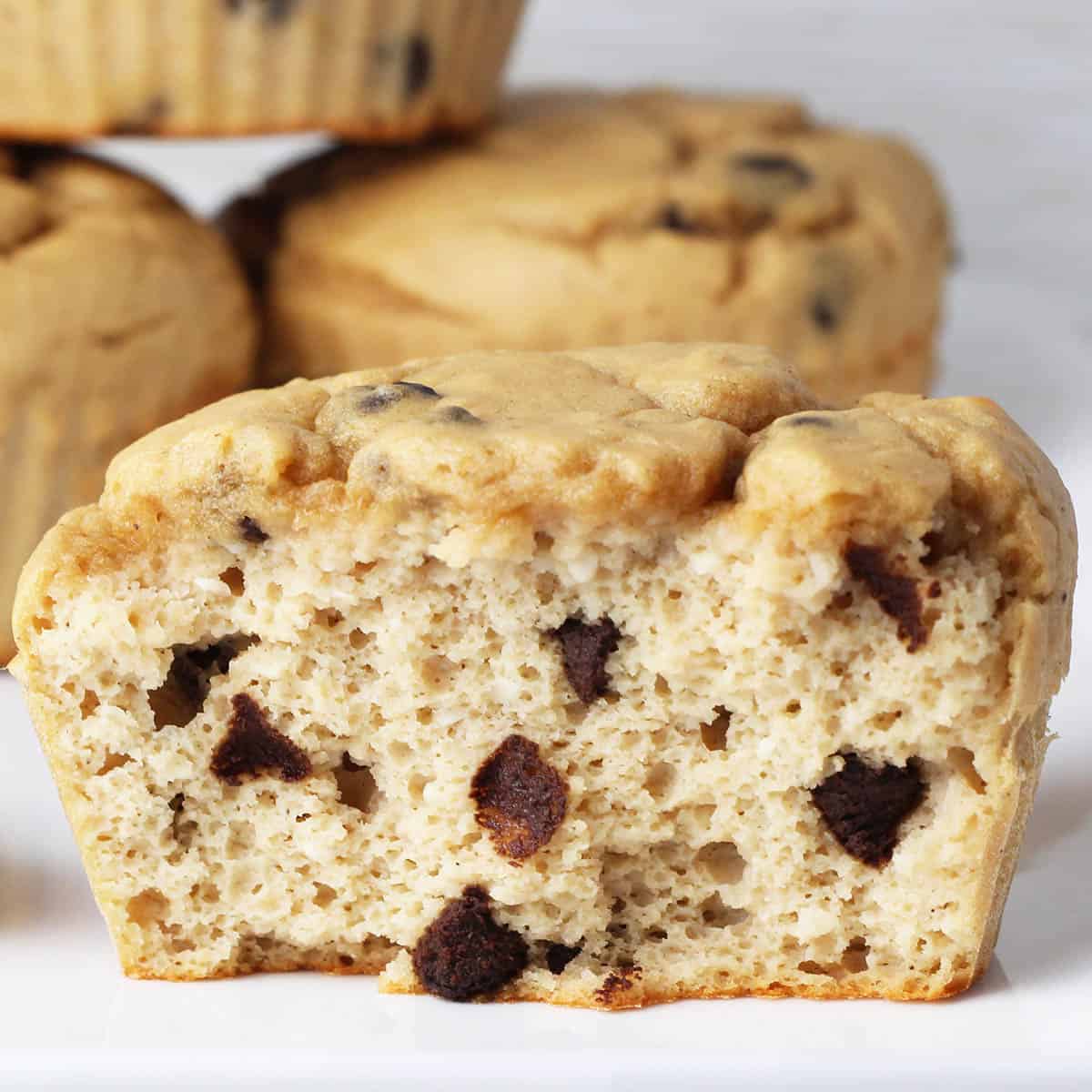 Protein bars and balls
I have found whey/casein blends to be the easiest for protein bars and protein balls. Using whey powder alone gives a wet, sticky bar, and trying to dry that up with coconut flour doesn't taste very good. Using plant-based protein powder can work here (as in these chocolate coconut protein balls) but they tend to be softer and more delicate than with a whey/casein blend.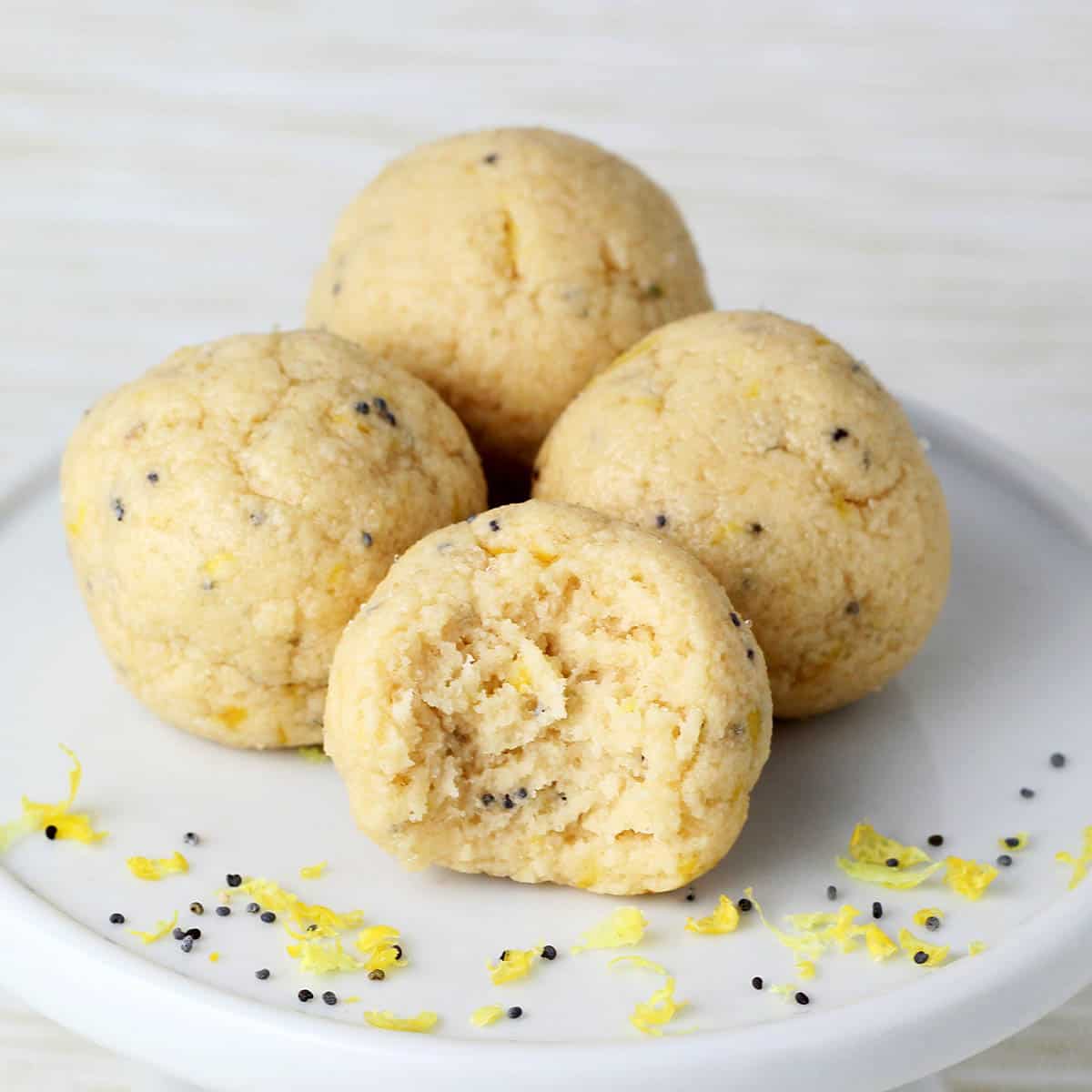 Protein ice cream
Whey isolates are great here, as they tend to fluff up nicely (better than whey concentrates). Frozen bananas + whey isolate + milk of choice makes a great protein ice cream!
Note: Whey isolates that don't fluff as a shake (like Isopure) are not recommended in protein ice cream.
Protein frosting
Whey/casein blends or casein would make a frosting you could pipe. Whey isolate or whey concentrate would make a thinner frosting or icing.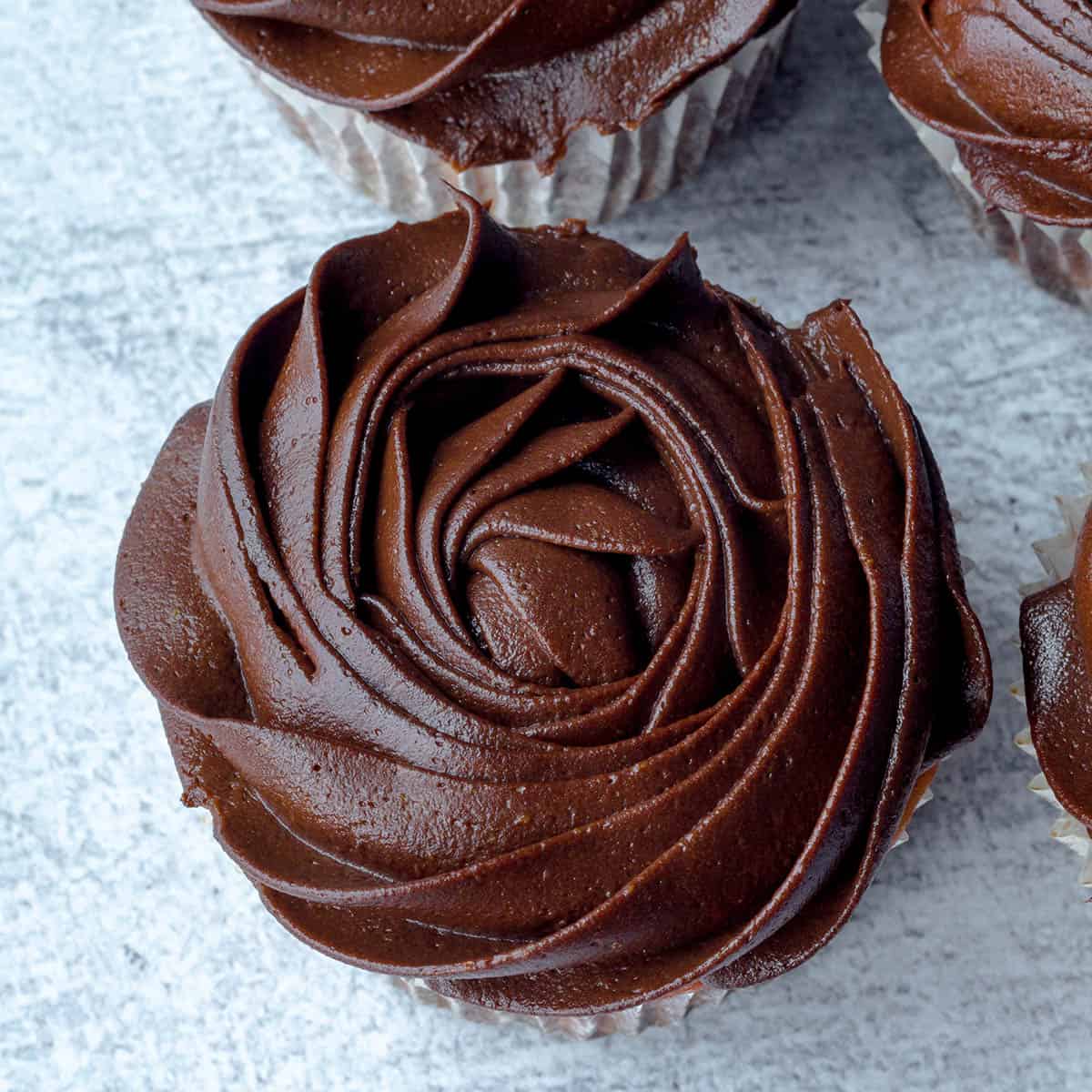 Protein pancakes
Similar to what I suggest for breads, if you can add carbs, go for whey protein like I did with these pumpkin protein pancakes. If you want a low carb pancake, go with pea protein blends like in this protein pancake recipe.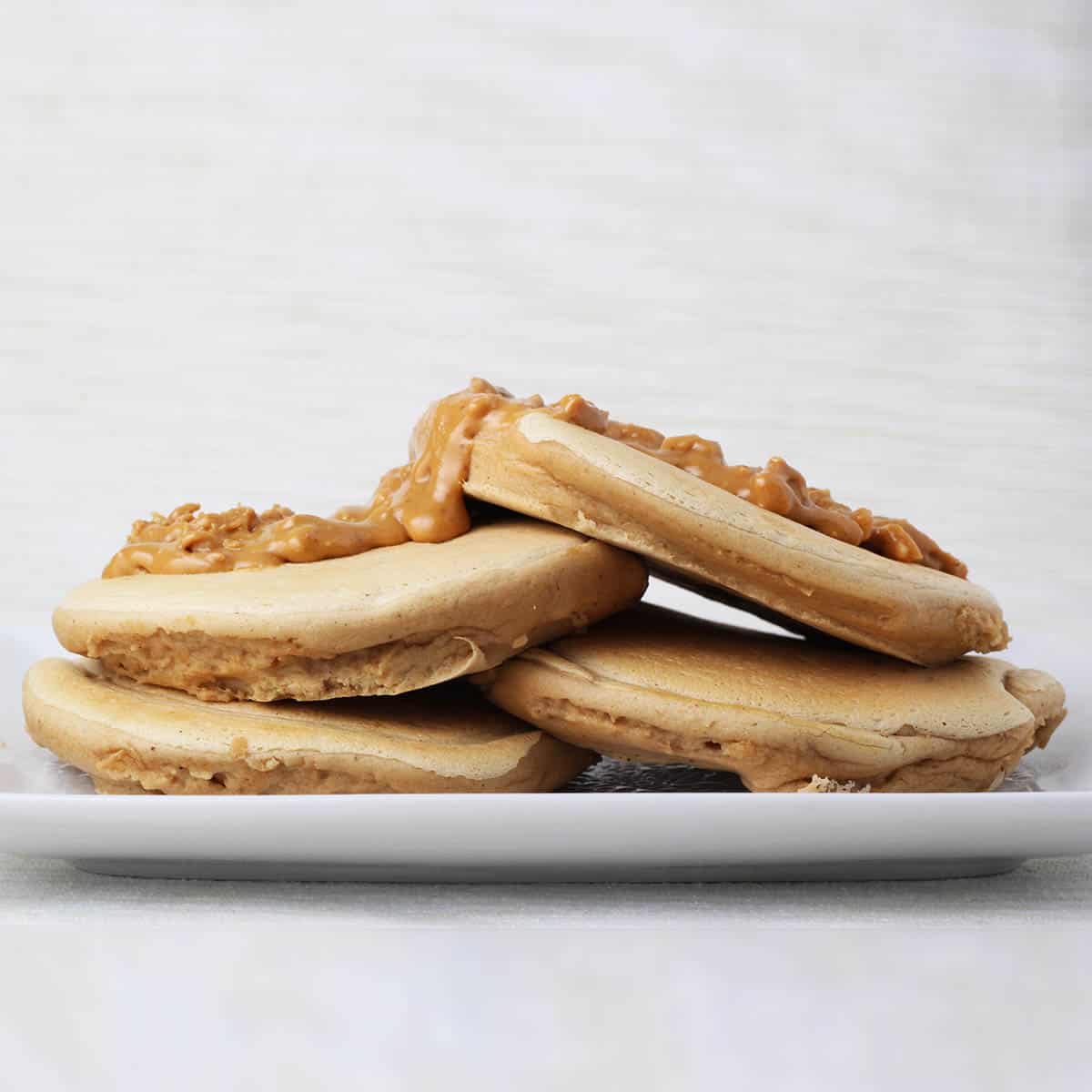 📝 More protein baking tips
Want more helpful protein baking tips? Download my Protein Baking Cheat Sheet, free when you subscribe here: