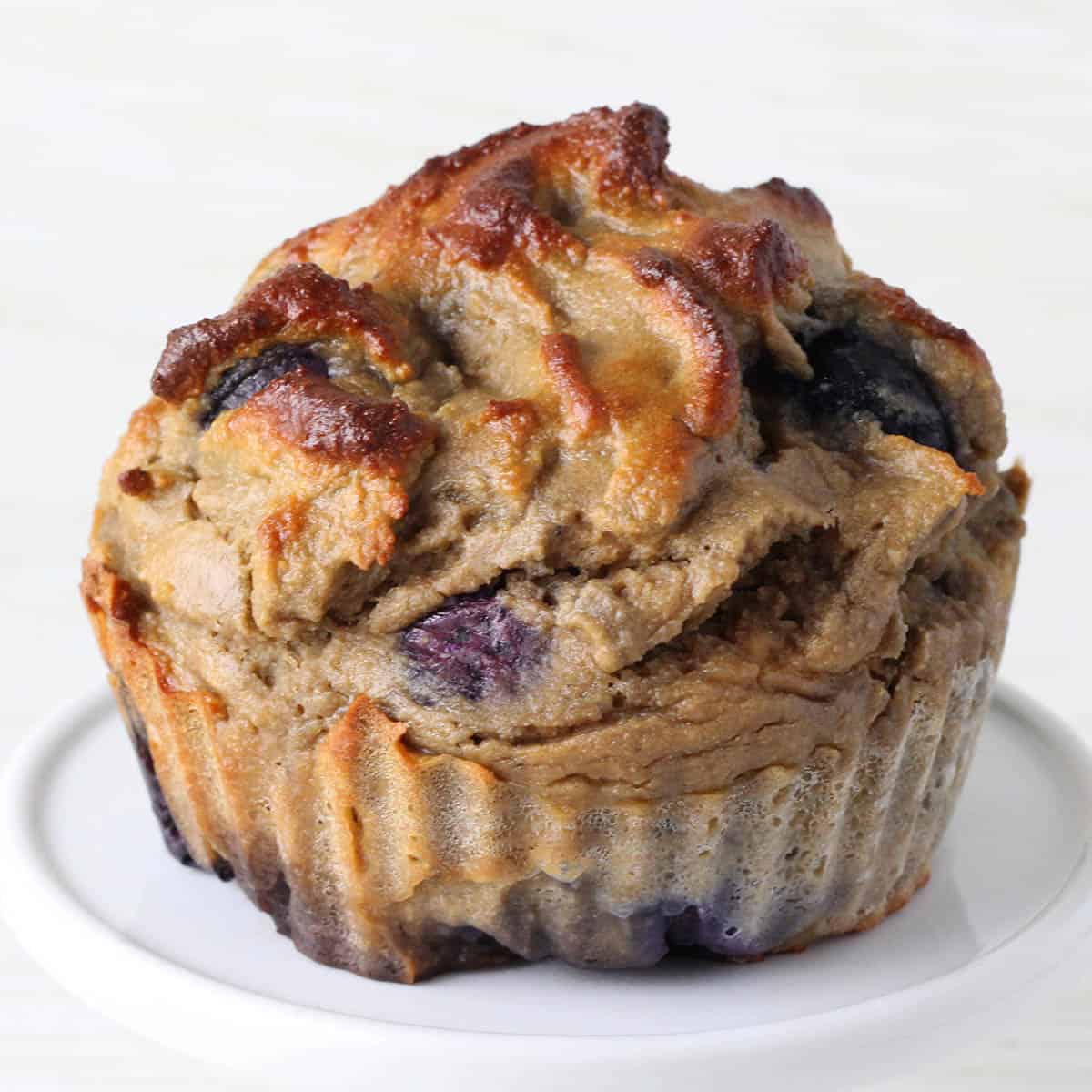 When I first started protein baking, I was surprised that I couldn't find the kind of blueberry protein muffins I was looking for. I didn't want to use any oats or grain flours. I didn't want to use additional flavors, like banana, to sweeten the batter. And I don't consider a recipe to be "high-protein" if there are more grams of carbs than protein.
I realized I was going to have to try creating my own recipe for blueberry protein muffins, and I didn't really know where to begin. But I thought to myself, "Challenge accepted!"
I had recently taken a grain-free baking class here in New York City, so I combined those techniques with some from the protein recipes I found online. My first recipe was very similar to this one, only I used additional coconut flour instead of almond meal. The recipe was quite good, especially considering it was my first one. But using some almond meal makes the muffin a bit more moist, and I prefer it that way.
The result: delicious blueberry protein muffins, bursting with flavor!
With my first attempt at these muffins, I learned a very valuable lesson. Protein batter sticks to the pan. Even a non-stick pan. Even if you grease the non-stick pan. So I ordered some large silicone muffin cups
, and I highly recommend you do the same if you will be baking protein muffins or cupcakes. (I also ordered these smaller silicone muffin cups
; they're great too.)
A couple of notes for this recipe:
The batter will get lumpy before it gets smooth. Just keep mixing!
And I prefer to use frozen blueberries over fresh, because they add more moisture to the muffin.
Enjoy!
🥣 Recipe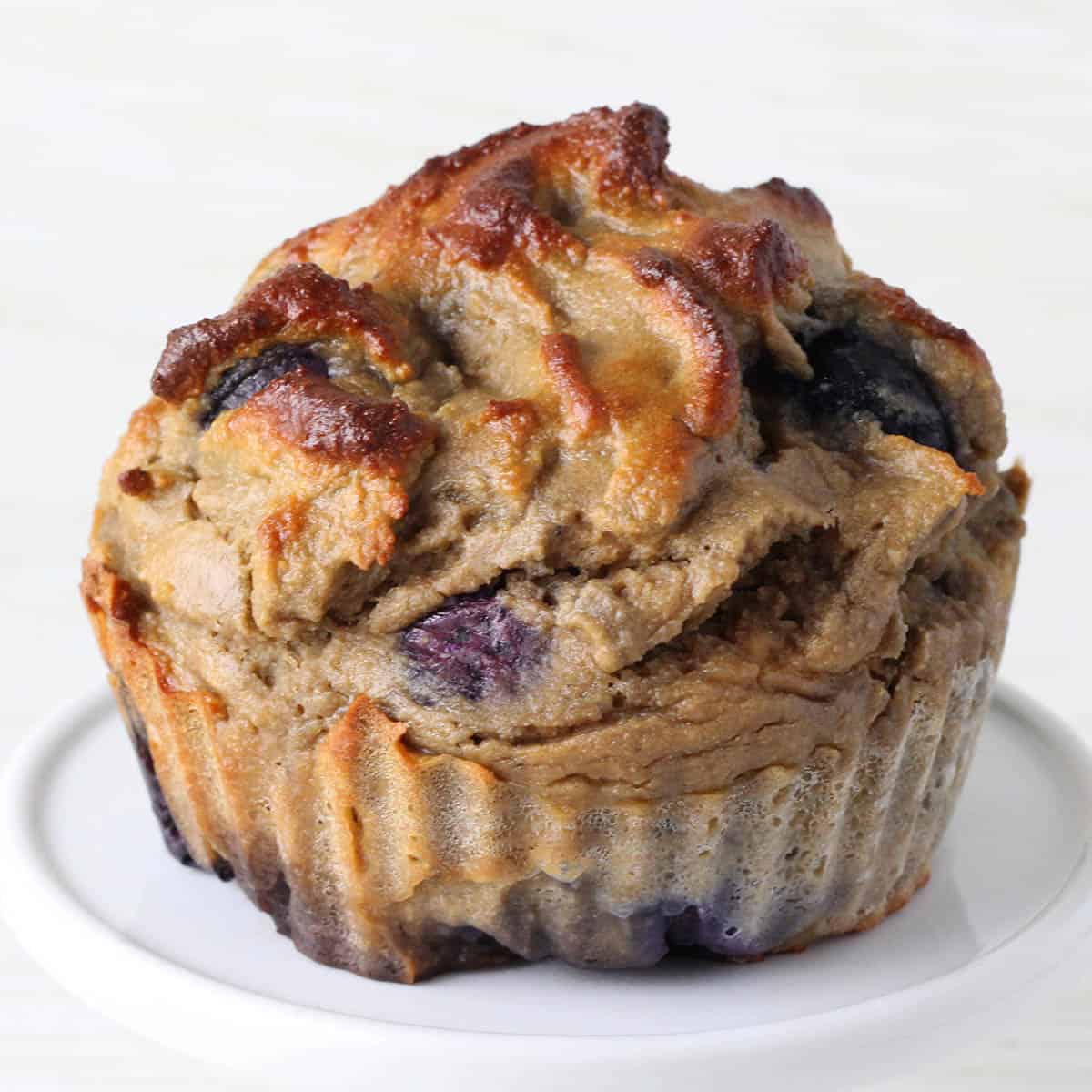 Instructions
Preheat the oven to 325F (163C).

Mix the egg whites and vanilla in a medium bowl.

Add in the dry ingredients (everything except the blueberries). Mix well. The batter will get lumpy before it gets smooth; just keep mixing!

Fold in the blueberries.

Spoon into two large silicone muffin cups.

Bake for 25-35 minutes, or until a toothpick comes out clean and the muffins are firm to the touch.

Enjoy!
Notes
A note about substitutions: because each type of protein powder has a distinct flavor and texture when baked, I would not try substituting different types of protein powders in this recipe.
Nutrition
Serving:
1
g
|
Calories:
258
kcal
|
Carbohydrates:
21
g
|
Protein:
30
g
|
Fat:
6
g
|
Fiber:
6
g
|
Sugar:
10
g