When I first tasted a Coconut Cashew Quest bar, I immediately thought to pair it with pineapple. I guess I am still dreaming of everything tropical! So here you have Coconut Pineapple Protein Tartlets!
To be honest, I was surprised at how delicious the Coconut Cashew Quest bar is. I am a chocolate dessert kind of girl, and I don't often get excited about protein bars of other flavors. But this one is great! Totally impressed. Even better when you add some pineapple, too!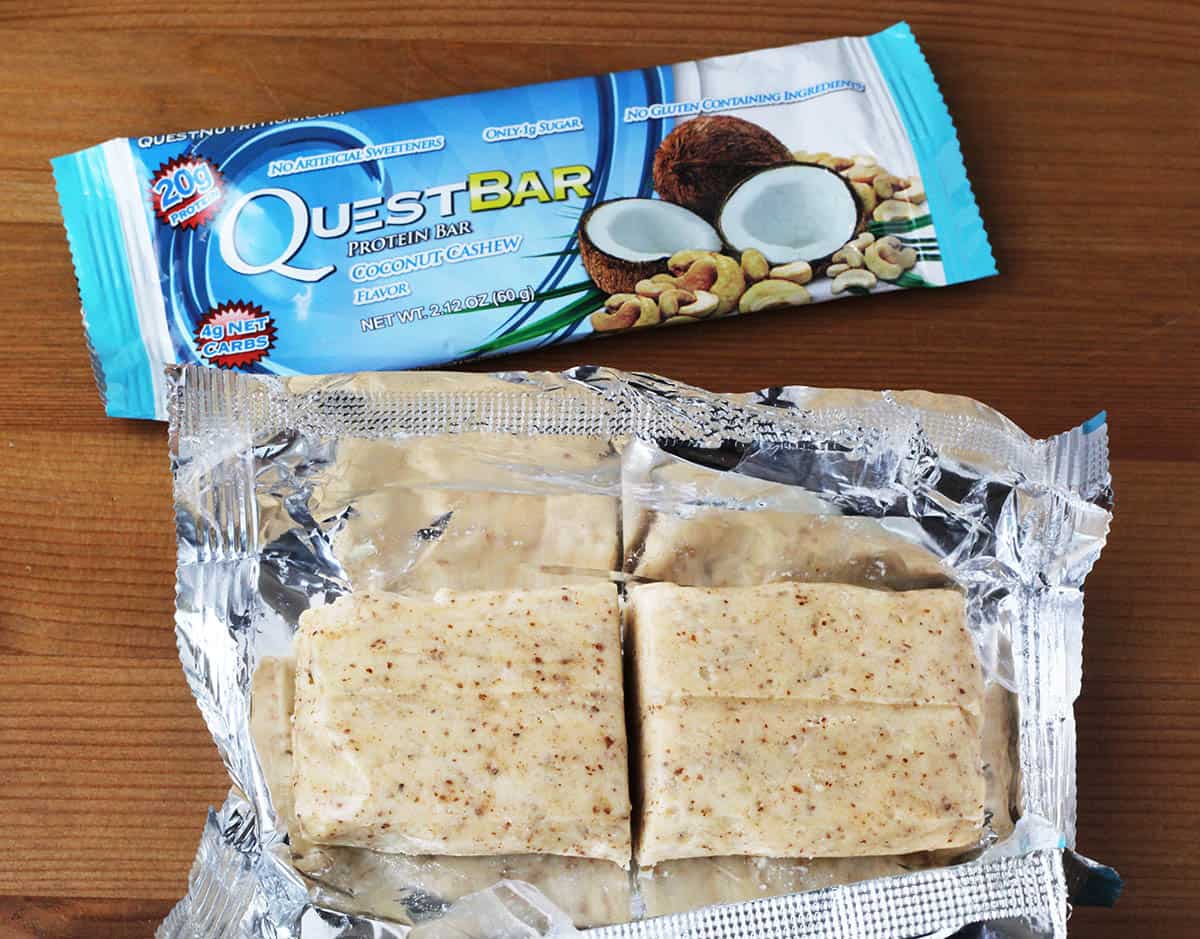 This is a simple recipe. Get some fresh pineapple, press out the juice to mix with vanilla whey protein, then fill your Quest bar crusts with the pineapple and whey mix. Done!
I think Quest does some fancy math with computing calories because of the high fiber content, but I calculate calories as 9*(grams of fat)+4*(grams of carbs)+4*(grams of protein), and I've done that here.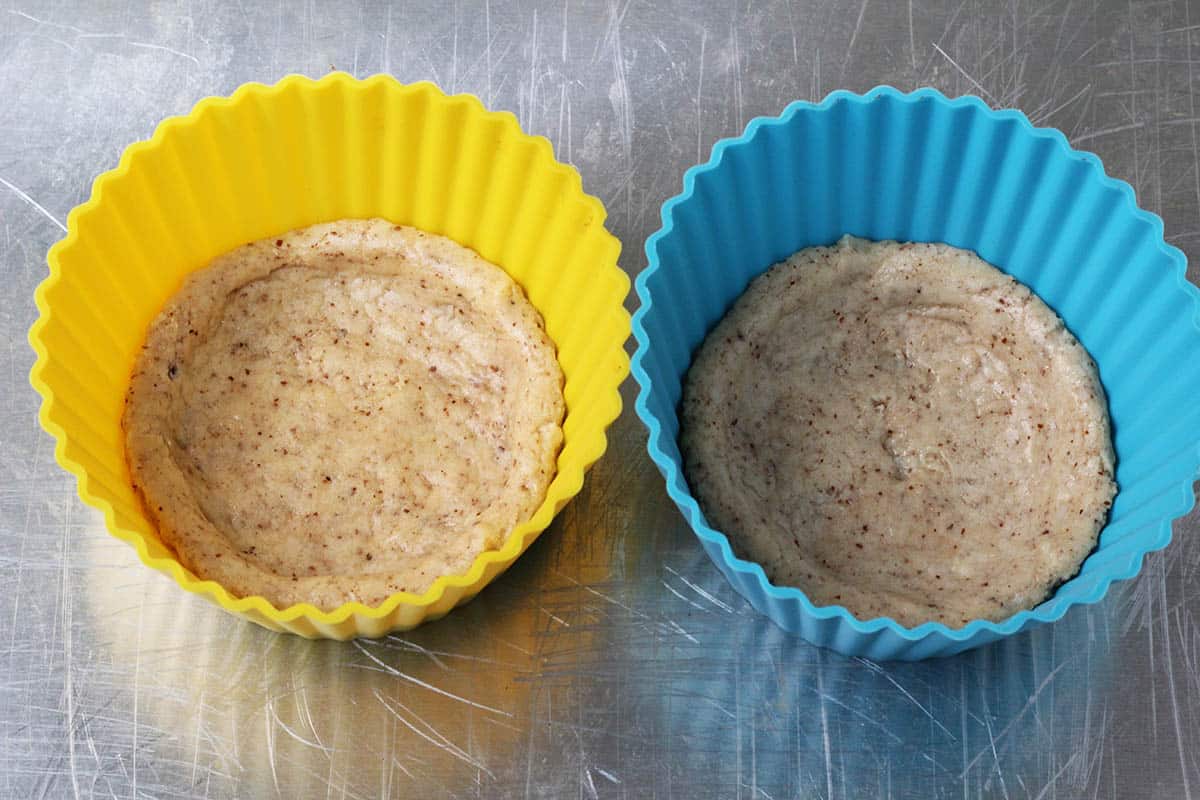 And in case you're wondering, the protein cocktail (shake) you see above is a pineapple protein shake. I blended 1 cup frozen pineapple chunks with 6oz filtered water and 1 scoop of natural vanilla whey protein powder. Delicious!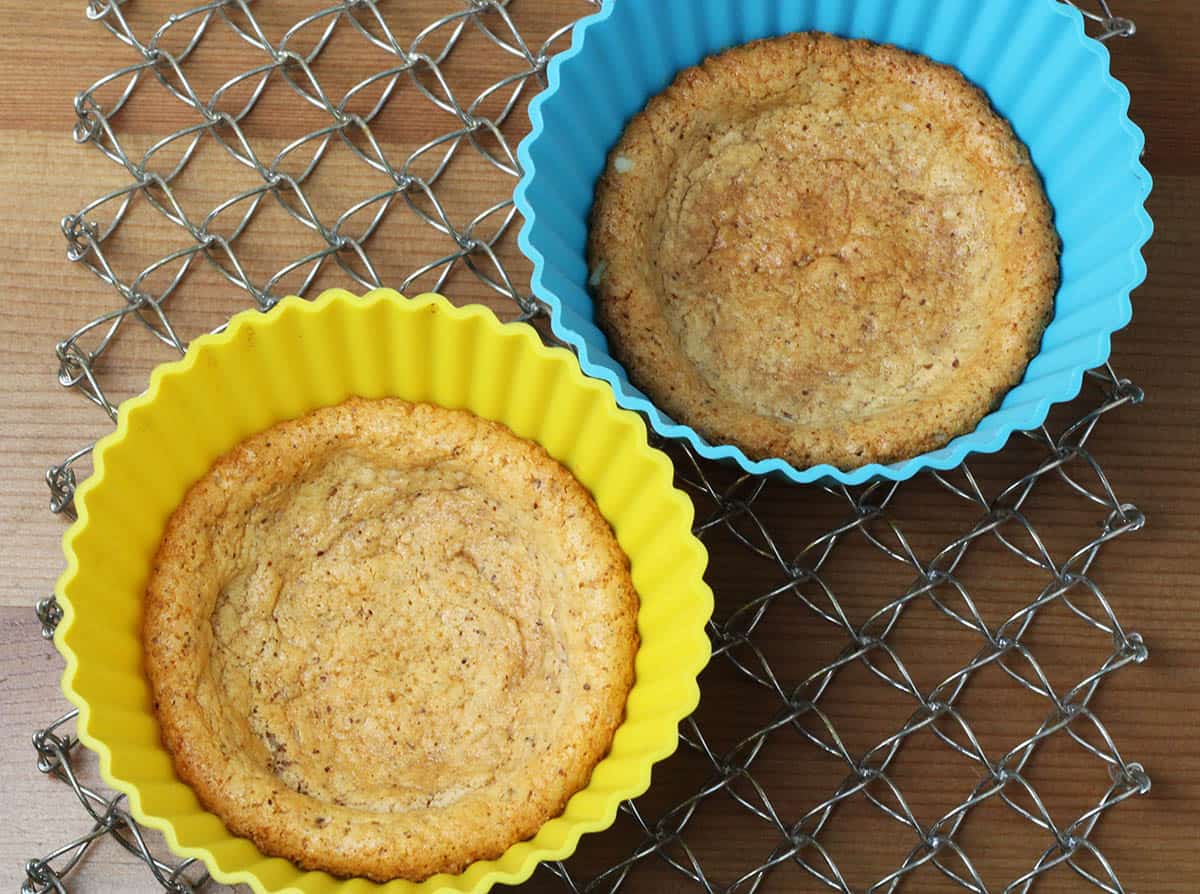 🥣 Recipe
Instructions
Preheat oven to 325F (163C).

Bake for about 6 minutes, until they puff up.

Meanwhile, press the juice out of the pineapple chunks.

Mix pineapple juice with whey protein powder, and set remaining pineapple aside.

Remove crusts from the oven, and let cool a minute.

Press the quest pieces into the cups, letting the sides come up higher than the centers.

Bake for about 5 minutes more.

Remove crusts from oven, and let cool.

Fill crusts with whey mixture, and top with remaining pineapple.

Enjoy! And store in the refrigerator.
Notes
A note about substitutions: You can use casein instead of whey, but vegan proteins would be a bit chalky or earthy here.
Also, be sure to use good pineapple!
Nutrition
Serving:
1
g
|
Calories:
174
kcal
|
Carbohydrates:
17
g
|
Protein:
19
g
|
Fat:
3
g
|
Fiber:
9
g
|
Sugar:
4
g