The first time I bit into a White Chocolate Raspberry Quest Bar, I immediately thought of Linzer cookies. So why not turn the bar into one? Or three, rather. :) Here you have Quest Bar Linzer Cookies!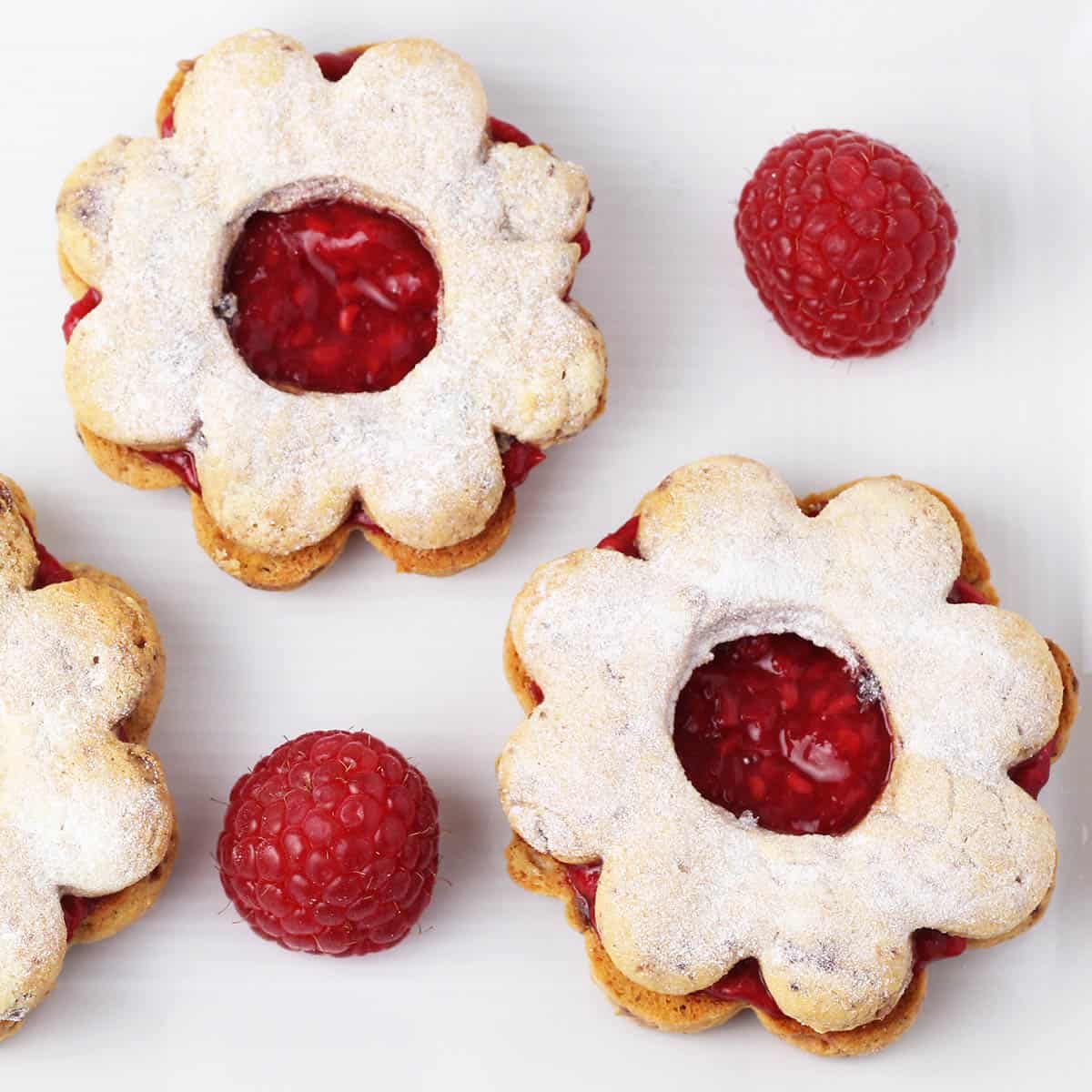 These cookies are amazingly delicious! I was so excited to make them; I even put on my Quest t-shirt and got in a picture. But I was totally bummed out after I ate them all and they were gone. What was I thinking, only making one bar's worth?
The Quest bar itself is pretty delicious. And I've mentioned before that I'm not usually a fruit-flavored fan; I'm a chocolate dessert kind of girl. But the white chocolate raspberry is great!
Nothing too fancy going on to make these Quest Bar Linzer Cookies. I used parchment paper to help flatten the bar, and cookie cutters to get the shapes. The filling is made from raspberries and stevia. I cooked the filling to make it more like preserves, but you can just smash up some raw raspberries, if you prefer.
🥣 Recipe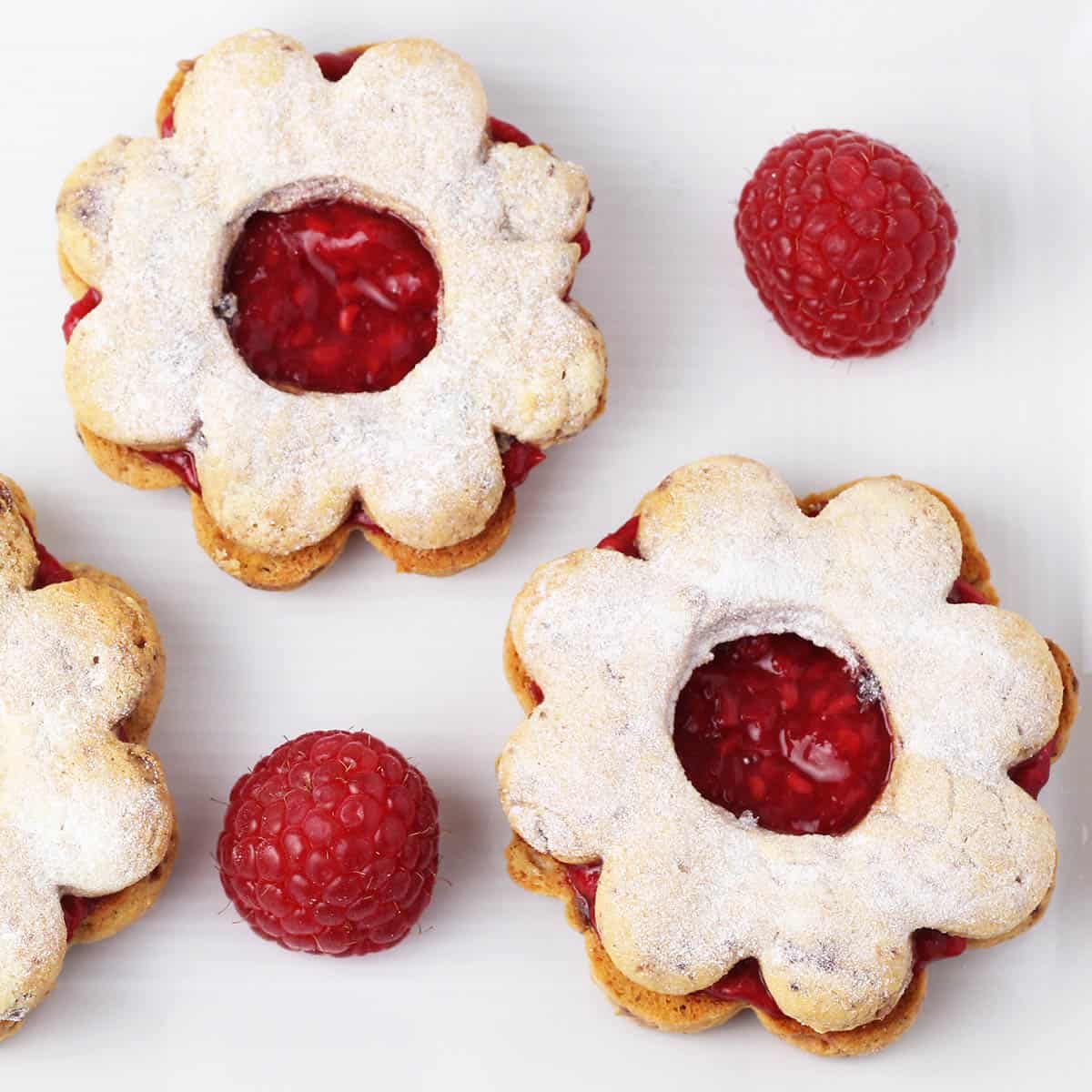 Instructions
Preheat oven to 325F (163C).

Place Quest bar on a parchment-lined cookie sheet.

Bake for about 6 minutes, until the bar begins to puff.

Meanwhile, make the raspberry filling by boiling the raspberries (mash them over low heat, bring to a boil). Let simmer for about 5 minutes.

Remove raspberries from heat, and add stevia. Mix well.

Remove Quest bar from oven, and use the parchment to help you flatten the bar (fold the parchment over the bar, and press down with an oven mitt). The white chocolate part will be a bit melted, but you can just fold that back into the cookie dough.

Use cookie cutters to make the flowered shapes. The three top cookies should have a hole in the middle. As with regular cookie dough, combine the dough remnants and flatten again to cut more cookies.

Bake the cookies for a few minutes more, until firm.

Remove cookies from oven, and let cool.

Sprinkle the top cookies with confectioners erythritol for the look of powdered sugar.

Spoon raspberry filling onto bottom cookies, and top with powdered top cookies.

Enjoy!
Nutrition
Serving:
3
g
|
Calories:
281
kcal
|
Carbohydrates:
31
g
|
Protein:
21
g
|
Fat:
8
g
|
Fiber:
21
g
|
Sugar:
4
g