I recently saw a post for stuffed pancakes by Cooking Light, and I knew I had to bring this amazing concept to our world! Here you have my delicious Maple Almond Stuffed Protein Pancakes! The perfect grab-and-go breakfast!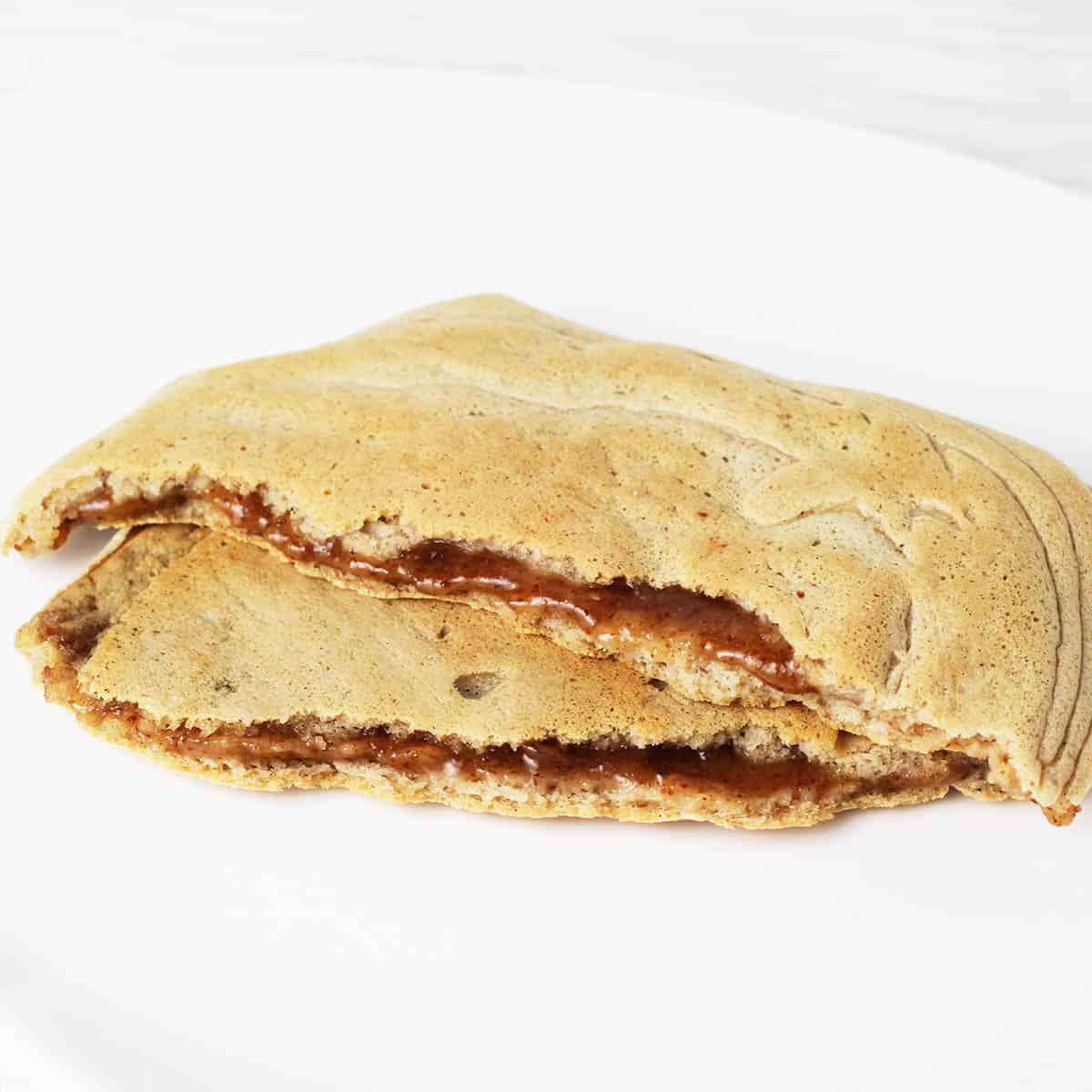 And to help you along with the method, I've created a quick video! Please pardon my amateur video-making skills. The video was unplanned. I was just excited to share the method with you! :)
The method should work with most protein pancake recipes, but I like this one because of the amazing macros. Before adding the filling, each pancake has 13g protein, 1g carb (and it is fiber!), 1g fat, and 67 calories!
I already have a bunch of ideas for filling options, but I'd love to hear what you'd like as a filling! Feel free to leave a comment below! :)
Enjoy!
🥣 Recipe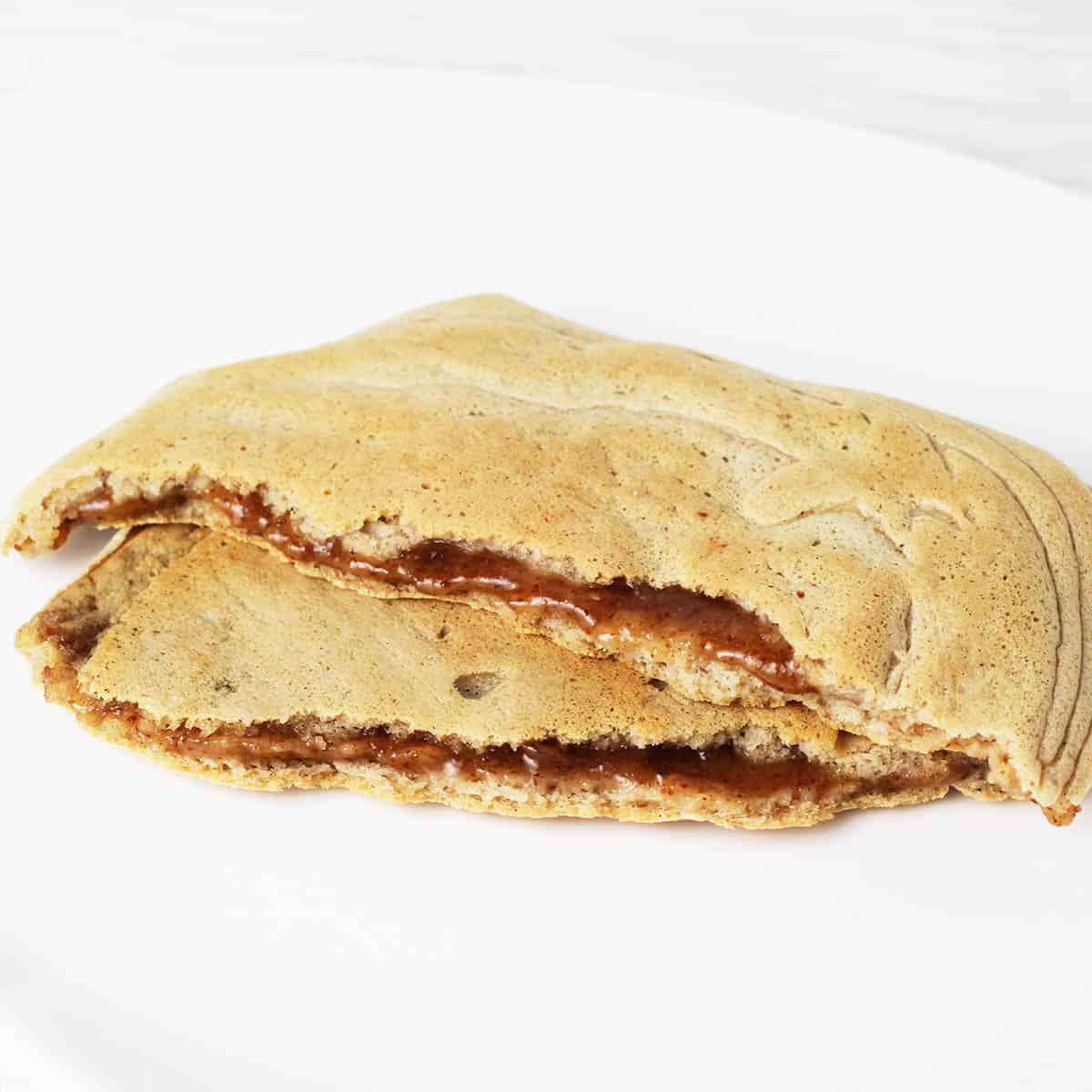 Instructions
Mix your filling ingredients, and set aside.

Spray your nonstick griddle with cooking spray or rub a little coconut oil on it.

Preheat your griddle over a low flame.

Beat the egg whites, protein powder, and cinnamon until smooth and fluffy.

Wait until the griddle is hot enough (when drops of water sizzle up).

Spoon ⅙ of the batter on the griddle. Spread it with the back of a spoon to make it a thin layer.

Spoon topping in the center, as in video.

Top with another ⅙ of the batter, and spread to cover the bottom pancake layer. This will also spread the filling.

Flip after about a minute.

Cook for another couple of minutes.

Repeat steps 6-10 to make two more stuffed pancakes.

Enjoy! These should stay good for several days in the refrigerator.
Notes
A note about substitutions: because each type of protein powder has a distinct flavor and texture when cooked, I would not try substituting different types of protein powders (other than a pea blend) in this recipe. (See my Recipe Basics video for examples of what goes wrong when you use the wrong protein powder.)
Nutrition
Serving:
1
g
|
Calories:
151
kcal
|
Carbohydrates:
8
g
|
Protein:
15
g
|
Fat:
7
g
|
Fiber:
2
g
|
Sugar:
5
g