Aloha! And happy new year! I'm writing today from Kauai, my new favorite place, where I've been enjoying lots of tropical deliciousness. The first of several tropical protein recipes: Meyer Lemon and Star Fruit Protein Cupcakes!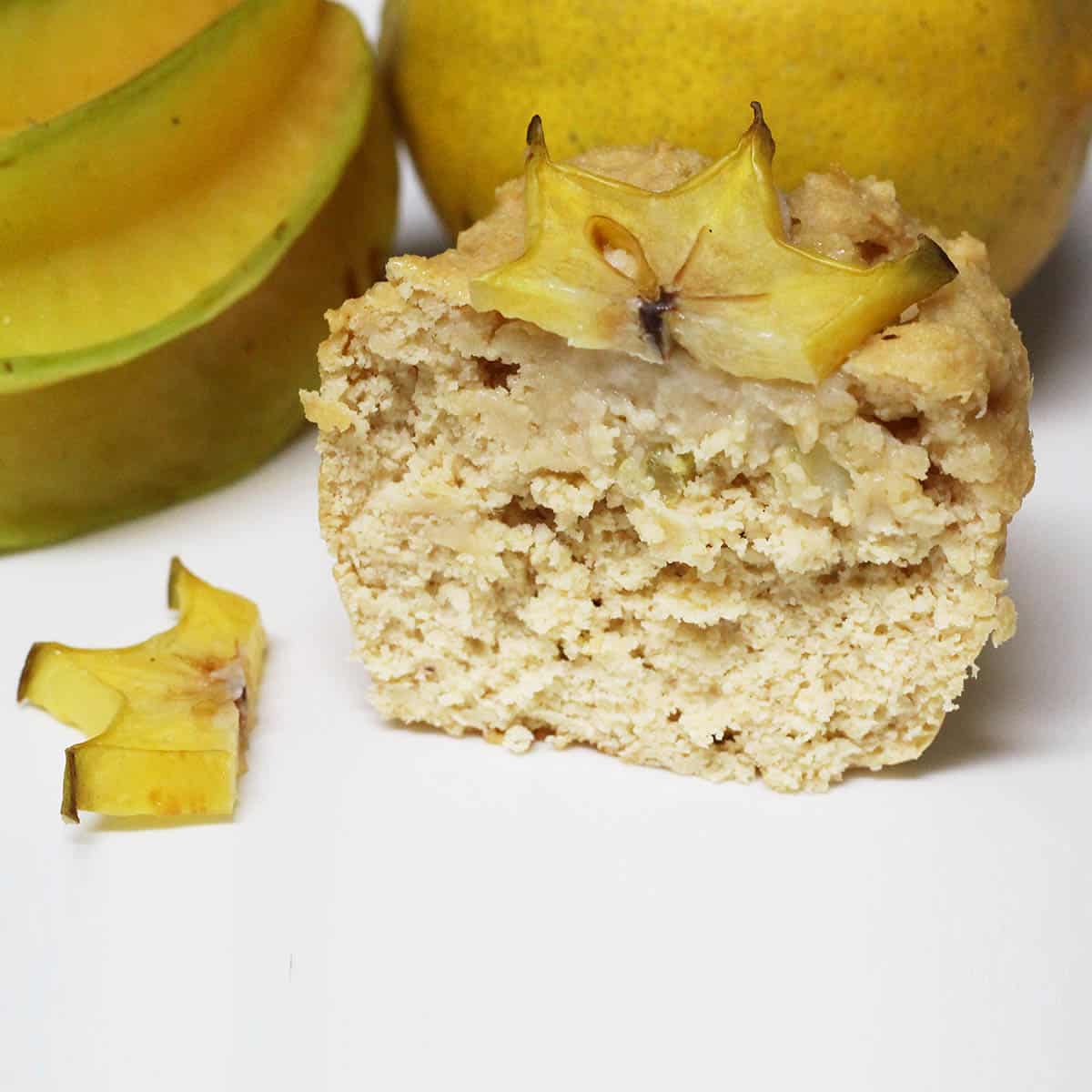 One of the first things I did on Kauai was head to a farmer's market to stock my fridge for my stay here. Between that and the local grocery store, I brought lots of natural goodies back to the condo!
I brought from home the Jamie Eason line of protein powders, and traveling with them was easy. They come in eco-friendly bags which save plastic and space! My last blog post was about Traveling with Protein Powder, and includes tips and some travel-friendly recipes. If you haven't already, check it out!
These cupcakes have a meyer lemon cake made with Jamie Eason's vanilla whey, with chopped starfruit inside. A sweet, tart, delicious protein cake! And since I'm on vacation, it's also an easy recipe! If you can't find meyer lemons or starfruit, you can use regular lemons and another fruit in the batter (apple, plum, peach would be great, for example). Get creative, and give these Meyer Lemon and Star Fruit Protein Cupcakes a try!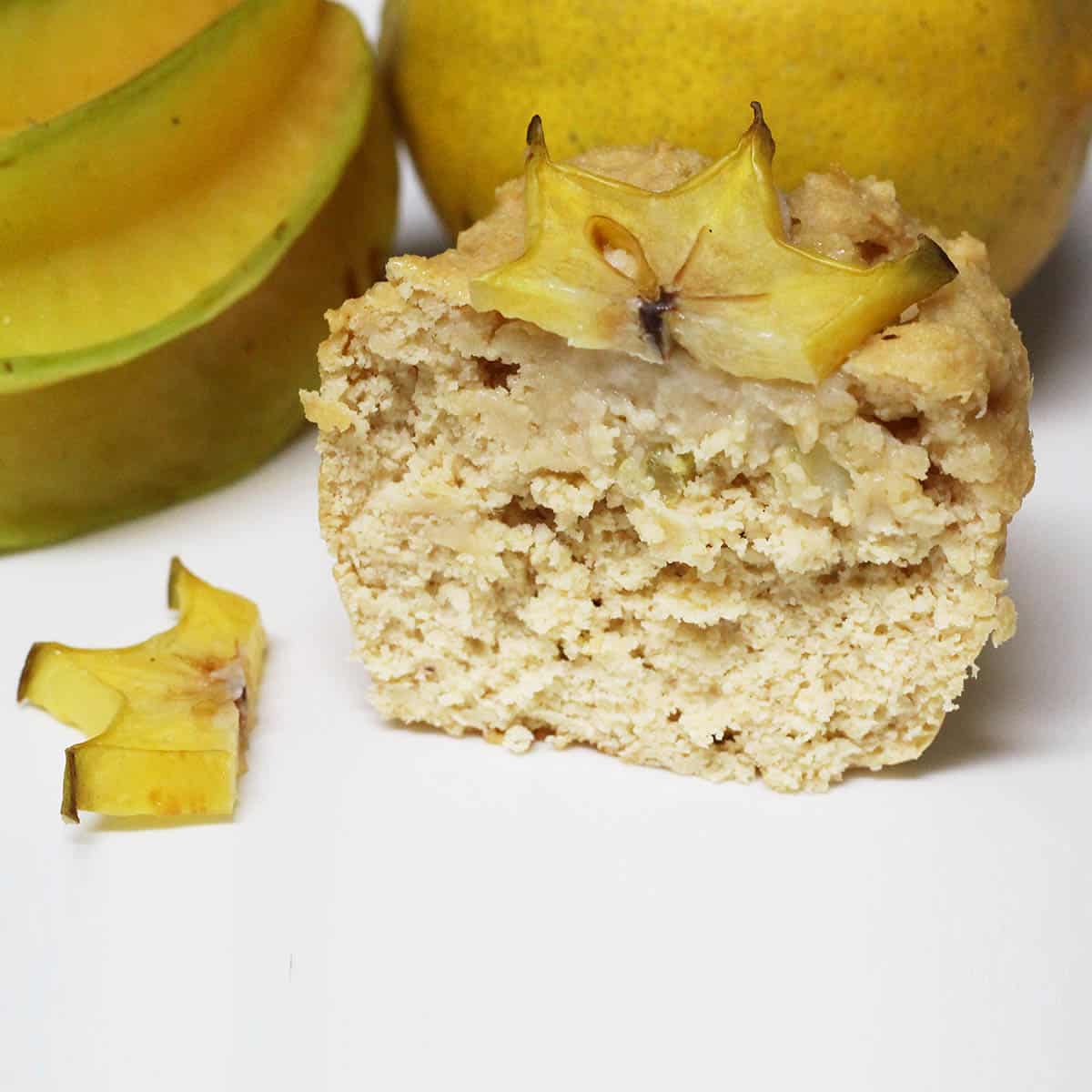 Instructions
Preheat oven to 325F (163C).

Mix the whey protein, coconut flour, and baking powder until well combined.

Add applesauce and lemon juice. Mix well.

Fold in starfruit.

Top each cupcake with a starfruit slice.

Bake for 8-10 minutes, and check to see if they are firm. Mine baked for 24 minutes, but this is not my usual oven and I'm not sure I had it preheated well. Remove the cupcakes when they are firm and a toothpick in the center comes out clean.

Enjoy! Store in the refrigerator.
Notes
A note about substitutions: because each type of protein powder has a distinct flavor and texture when baked, I would not try substituting different types of protein powders in this recipe (whey isolate would be ok, not other types). See my Recipe Basics video for examples of what goes wrong when you use the wrong protein powder.
Nutrition
Serving:
1
g
|
Calories:
158
kcal
|
Carbohydrates:
16
g
|
Protein:
17
g
|
Fat:
3
g
|
Fiber:
6
g
|
Sugar:
6
g