If I make springtime recipes, the warm weather will come, right? So here you have Protein Lemon Bars! Tangy and sweet high-protein deliciousness!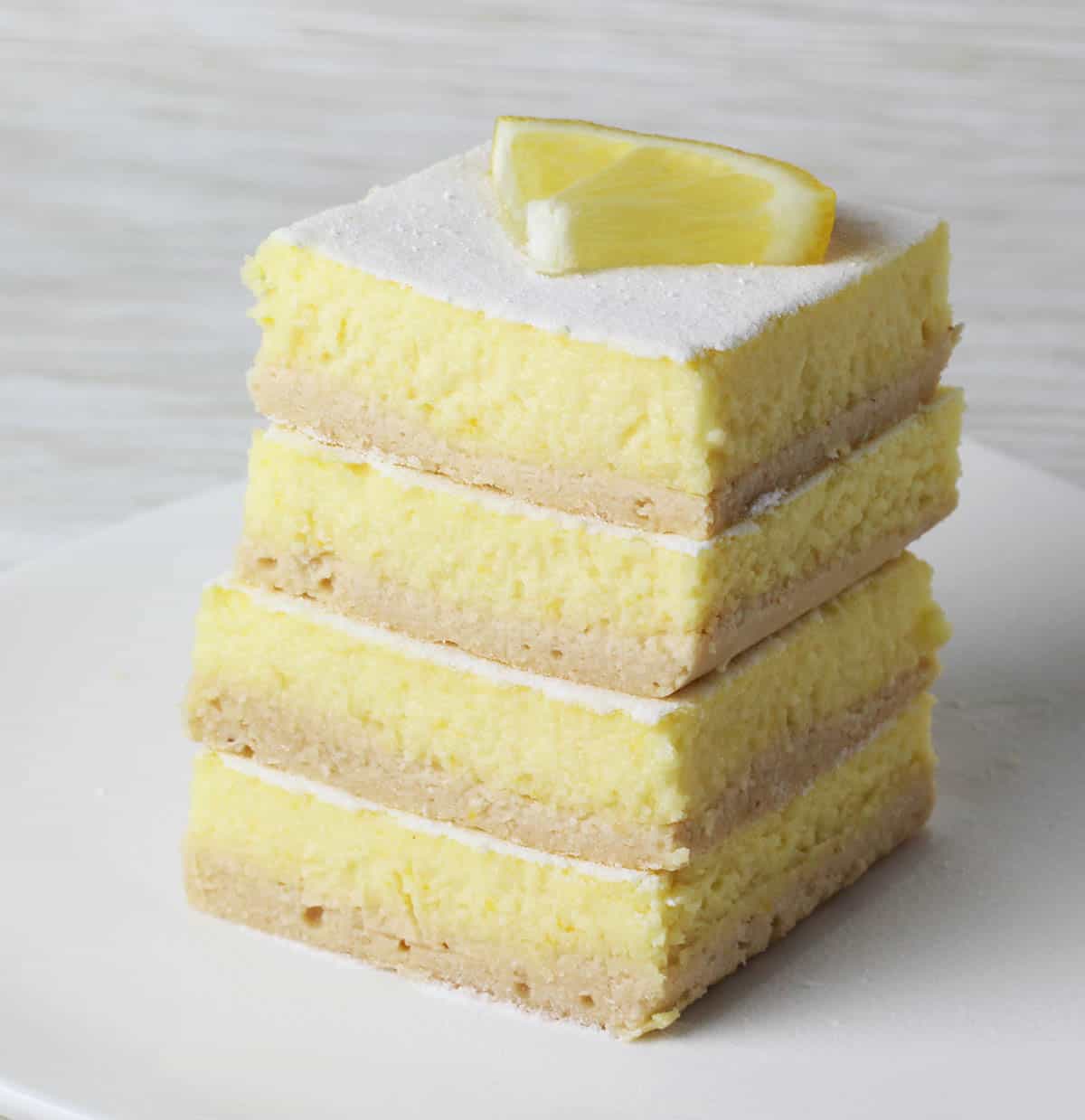 When I started looking around for sugar-free and gluten-free lemon bar recipes, I found this one that calls for a whole lemon. A whole lemon! Of course I was intrigued, so I adapted that filling recipe. I just purchased this Nutri Ninja high-powered blender, and I couldn't wait to see it in action. It did not disappoint!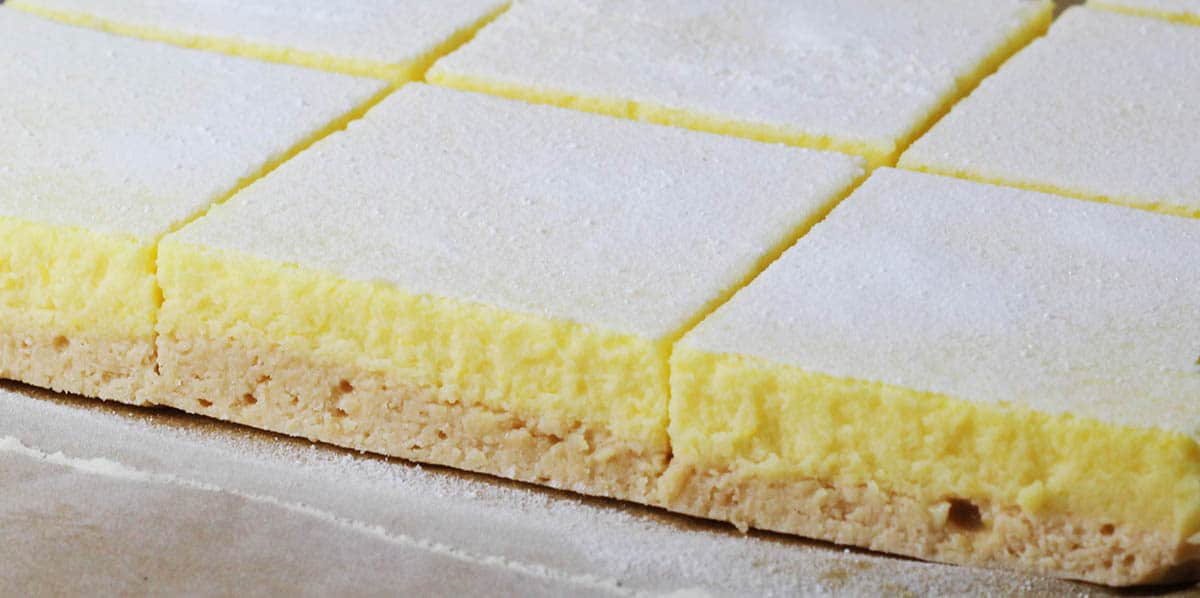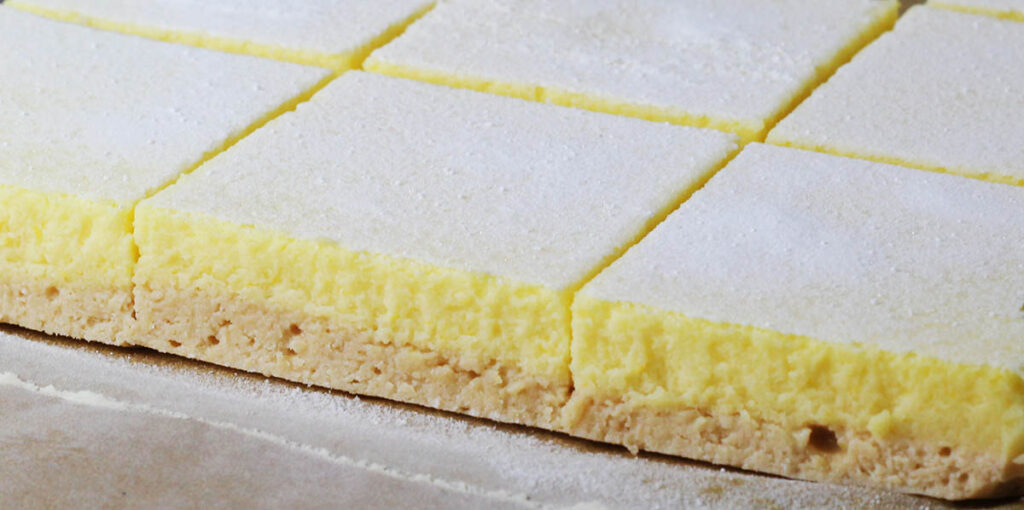 I originally made these with a protein that is now discontinued, but this vanilla whey would work well also.
For the powdered sugar topping, I used this confectioner's style erythritol. It's my new favorite thing! :) I also used it in the base and filling, although other sweeteners would be fine there. I just like to keep the list of ingredients short to make things easier.
These Protein Lemon Bars are delicious, and you must try them! Really! I'm usually a chocolate dessert kind of girl, but when you use fresh delicious ingredients, you really do get incredible results. Give this recipe a try!
🥣 Recipe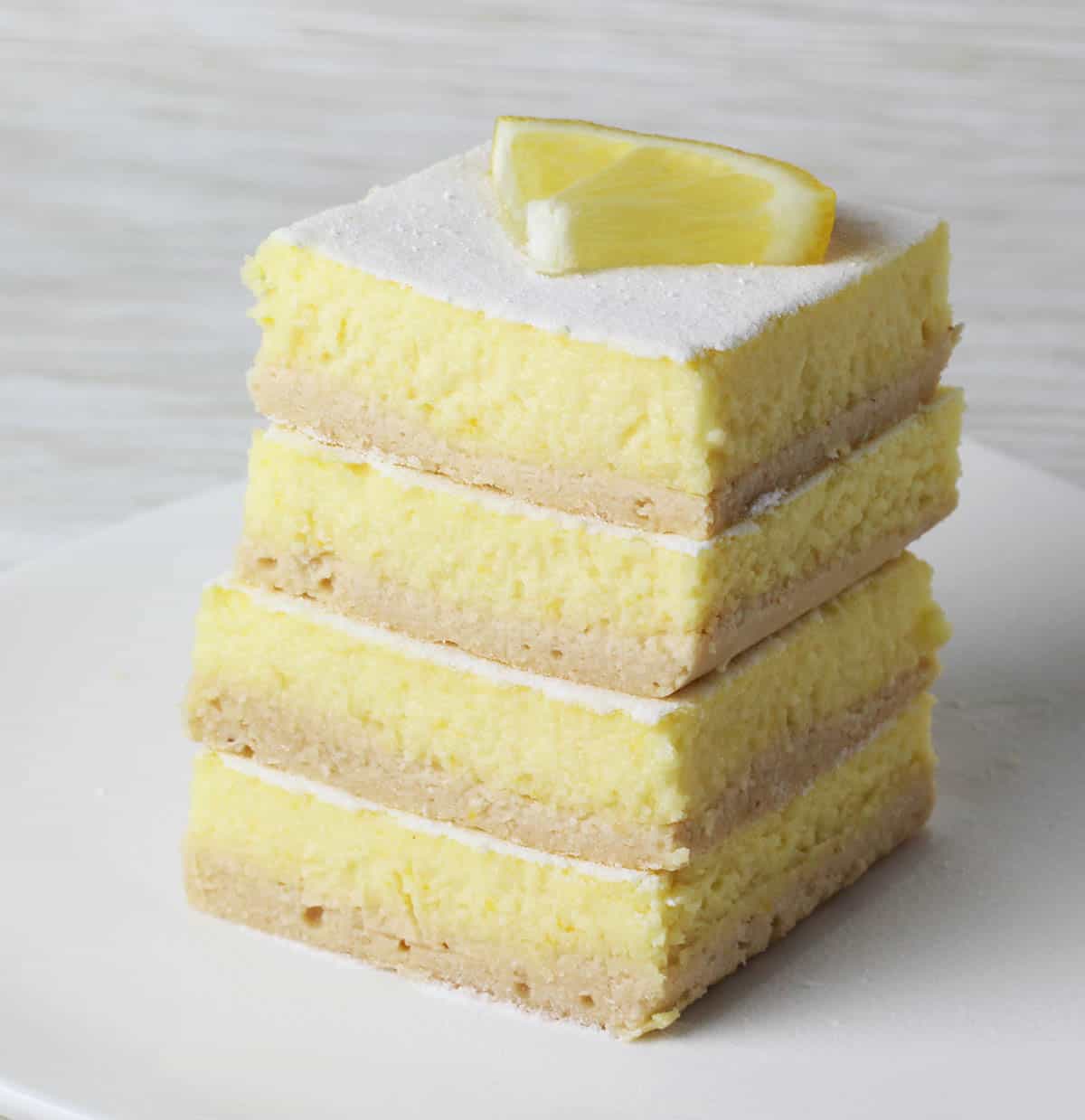 Ingredients
Instructions
Preheat oven to 325F (163C).

Line a 7" square (or similarly sized) pan with parchment paper (if not using a silicone pan).

Mix applesauce and coconut oil until well combined.

Mix in remaining ingredients for the base and mix until smooth.

Spoon into parchment-lined pan, and spread it evenly.

Bake for about 14 minutes, until almost baked and firm.

Meanwhile, cut the ends off the whole lemon and throw them away.

Cut the rest of the lemon into chunks and take out any seeds.

In a high-powered blender or food processor, blend the lemon chunks with the lemon juice until smooth (or not, lemon bits are ok!)

Add remaining filling ingredients and blend to combine.

Remove the pan from the oven (when base is ready) and pour filling mixture on top.

Lower the oven temperature to 300F (150C), and bake for about 8 minutes. Check to see if the filling has stopped jiggling. If not, check every 1-2 minutes.

Let cool at room temperature, and then let cool completely in the refrigerator.

Top with some additional confectioner's style erythritol, and enjoy!
Notes
A note about substitutions: because each type of protein powder has a distinct flavor and texture when baked, I would not try substituting different types of protein powders in this recipe. (See my Recipe Basics video for examples of what goes wrong when you use the wrong protein powder.)
Also, the arrowroot powder is there as a thickener. I would not recommend omitting it, although I haven't tried the recipe without it.
Nutrition
Serving:
1
g
|
Calories:
109
kcal
|
Carbohydrates:
6
g
|
Protein:
7
g
|
Fat:
7
g
|
Fiber:
1
g
|
Sugar:
2
g