After I made my Chocolate Chia Protein Pudding, I had all these extra raspberries. I had already eaten the ugly ones, and the rest were just staring at me. So I turned them into Raspberry Coconut Protein Cookies. :)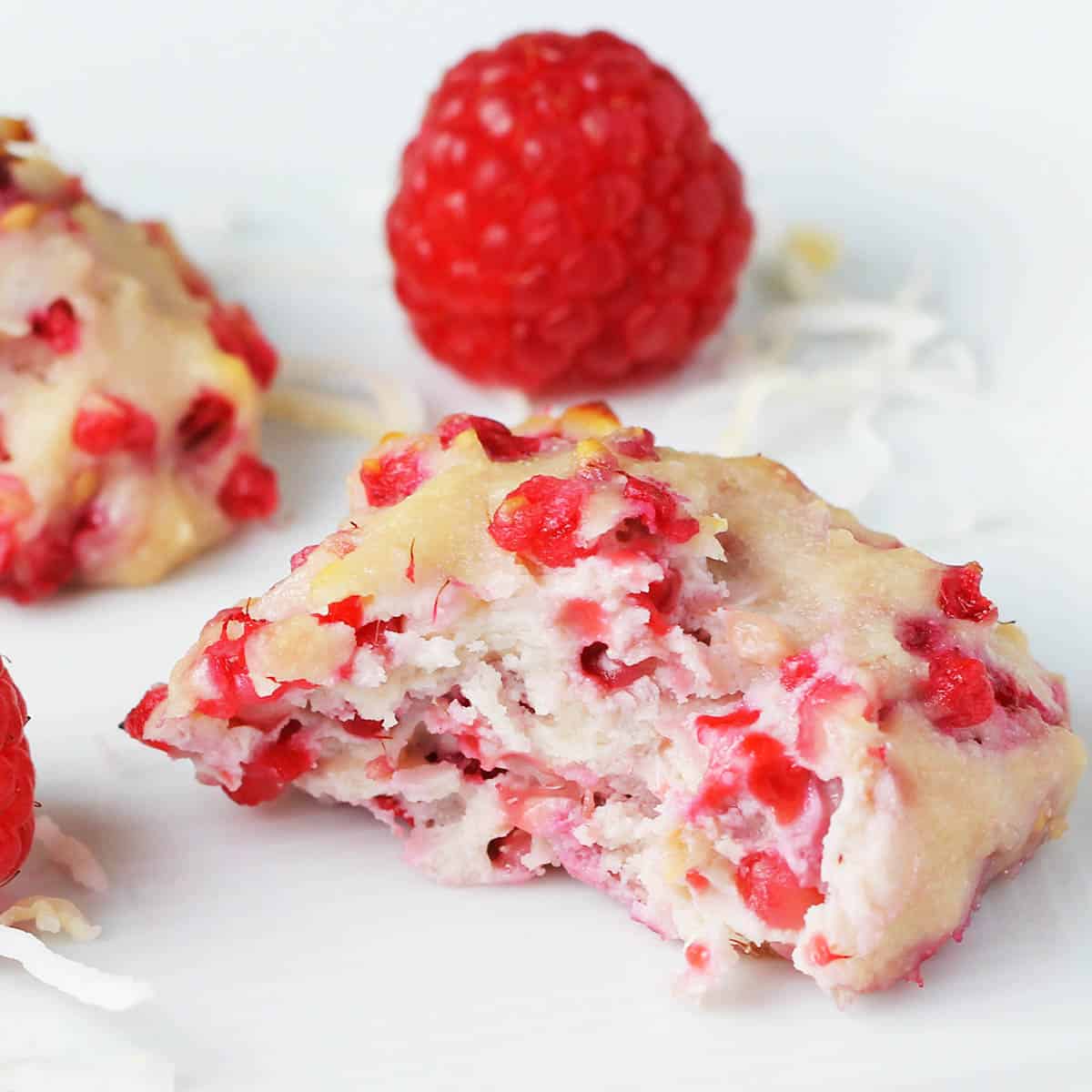 The recipe is quite easy. And if you're a fan of all things coconut, you probably already have the coconut flour, coconut butter, and shredded coconut in your pantry.
Just like the pomegranate seeds in my Pomegranate Chipotle Protein Fudge, the raspberry seeds in these cookies are little bursts of flavor! I was never really into raspberries, but I absolutely love these cookies!
These Raspberry Coconut Protein Cookies are so good, I didn't even want to share any. (I did share, but I didn't want to!)
Give them a try!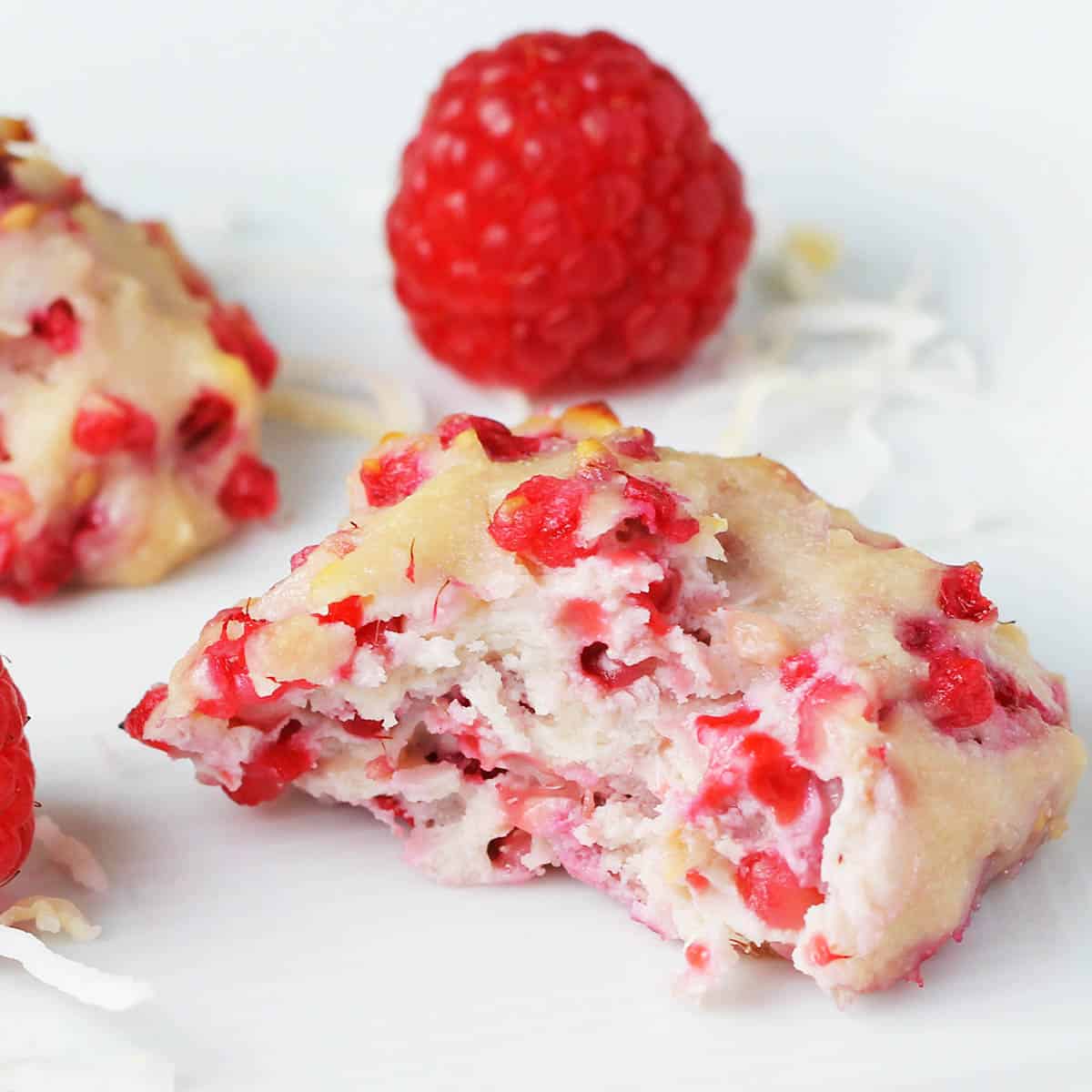 Instructions
Preheat oven to 325F (163C).

Mix whey protein, coconut flour, and water.

Add coconut butter, and mix well.

Fold in raspberries. Let them break into seeds, but try not to break them down further.

Fold in shredded coconut.

Drop spoonfuls onto a parchment-lined pan.

Bake at 325F (163C) for about 12 minutes.

Enjoy!
Notes
A note about substitutions: You can probably substitute vanilla rice protein powder for the whey, and make a vegan version. The cookies will likely be less cake-like, and more dense.
Nutrition
Serving:
3
g
|
Calories:
214
kcal
|
Carbohydrates:
14
g
|
Protein:
14
g
|
Fat:
11
g
|
Fiber:
6
g
|
Sugar:
5
g