On hungry mornings, there's nothing better than a protein waffle to start the day! I've been loving my Belgian Protein Waffle, but a girl needs to switch it up sometimes. So here you have a Cinnamon Swirl Protein Waffle!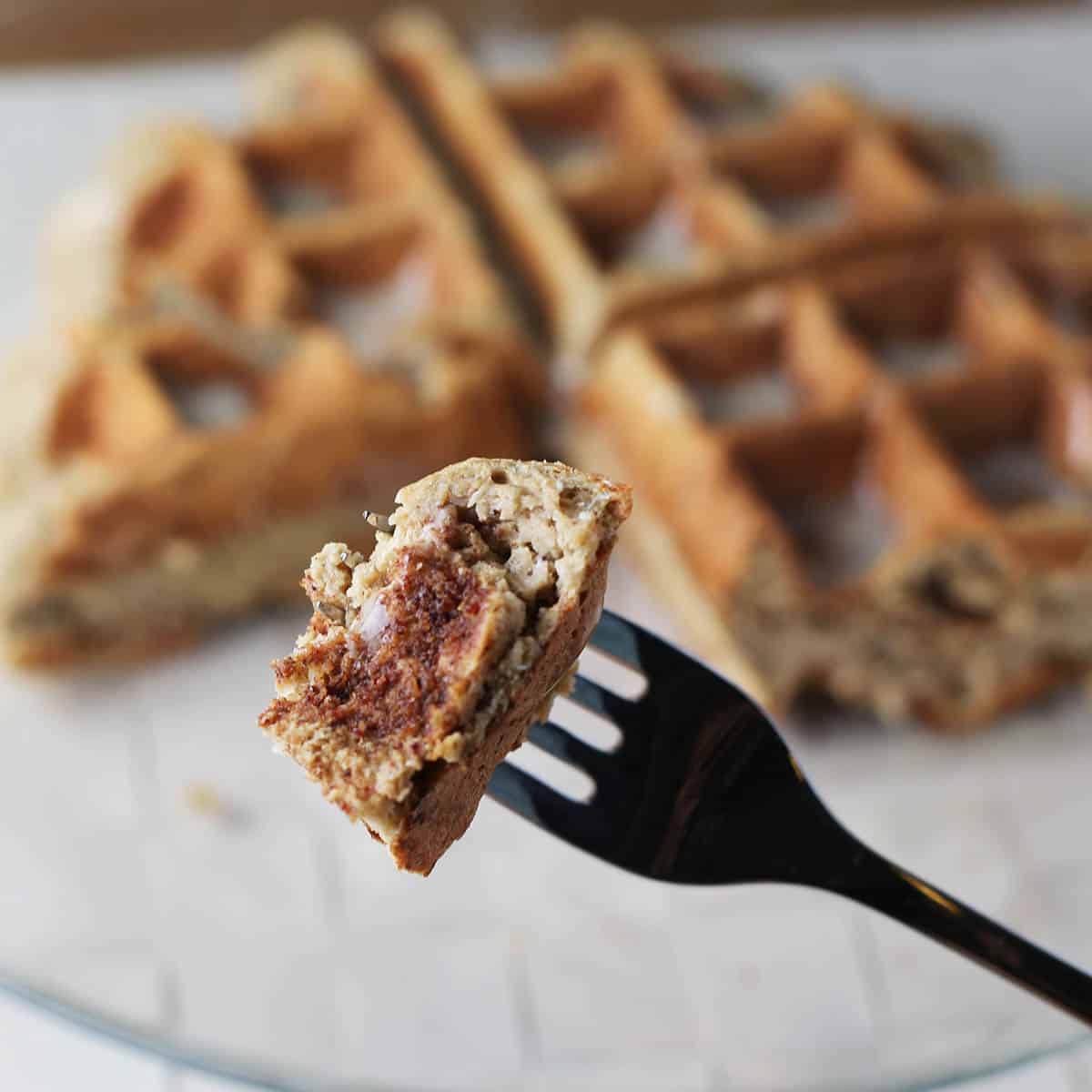 I lessened the butterscotch flavoring and added a swirl of cinnamon date sugar. The date sugar is just powdered dried dates (raw and unprocessed).
I topped the waffle with a vanilla cinnamon icing made from vanilla whey, water, and a dash of cinnamon (included in the macros here). An iced Cinnamon Swirl Protein Waffle. Delicious!
Without the icing, the macros are: Prot: 46 g, Carbs: 17 g, Fat: 5 g, Cal: 295.
One last note: be sure not to overcook the waffle. With the right cooking time it'll be crisp on the outside and soft on the inside. My old waffle maker has since been discontinued, but this budget-friendly waffle maker should be perfect!
🥣 Recipe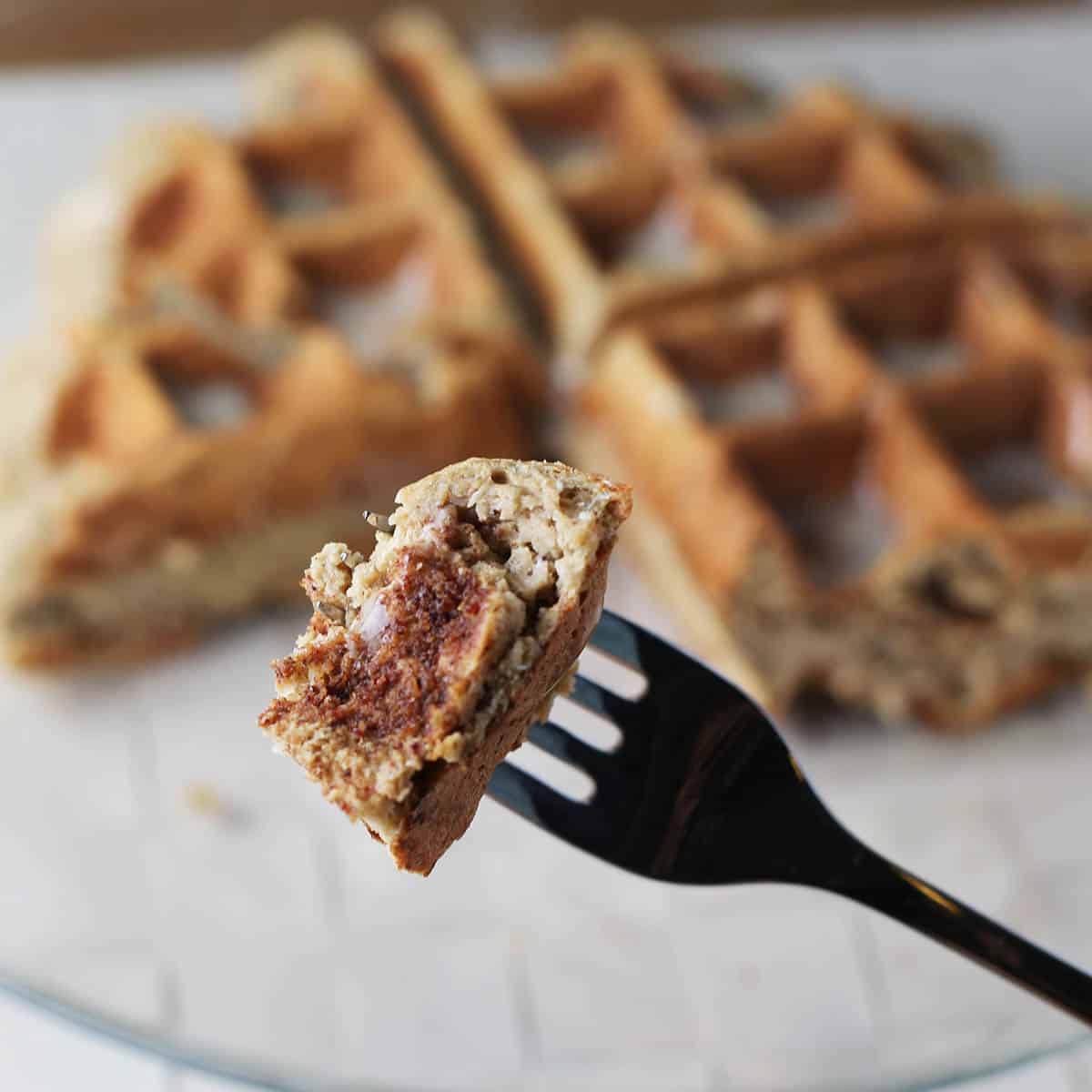 Instructions
Mix egg whites with butterscotch flavor and vanilla.

Add salt and psyllium husk. Mix to combine.

Add pea and rice protein powders and ¼ teaspoon cinnamon. Mix well. If the batter is too thick to pour, add 1or 2 tablespoons of water and mix well.

In a small bowl, mix date sugar with ¼ teaspoon cinnamon. Fold into the waffle batter. (Don't mix it too well if you want to see a cinnamon swirl in the waffle.)

Brush waffle iron with coconut oil.

Plug in waffle iron. Let the batter sit while the iron heats up. (This allows the psyllium to thicken the batter.)

When waffle iron is ready, pour batter into iron. Close iron and cook for 5 minutes (timing may vary according to waffle iron).

Meanwhile, mix the vanilla whey, dash of cinnamon, and filtered water to make your icing.

Remove waffle from iron, top with icing, and enjoy!
Notes
A note about substitutions: because each type of protein powder has a distinct flavor and texture when baked, I would not try substituting different types of protein powders in the waffle recipe. You could substitute casein for the whey in the icing, but you may need a little more water.
Nutrition
Serving:
1
g
|
Calories:
338
kcal
|
Carbohydrates:
19
g
|
Protein:
54
g
|
Fat:
5
g
|
Fiber:
10
g
|
Sugar:
4
g