It wouldn't be Protein Marshmallow Fluff week without a recipe for Crispy Rice Protein Treats! This recipe was inspired by Janine, a reader who wrote in asking for a low-sugar, high-protein version of the sweet snack. These are for you, Janine!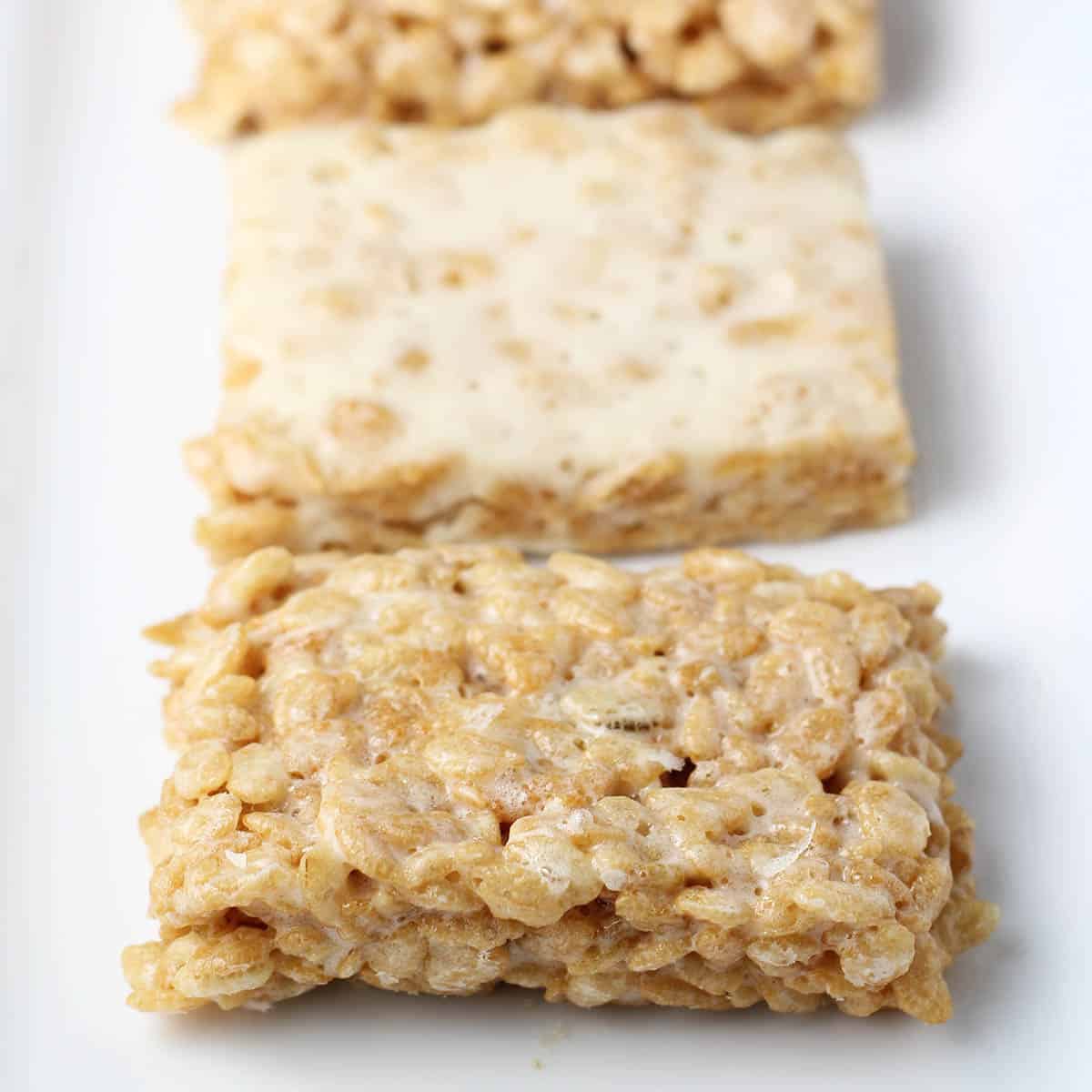 I made two versions, here, as you can see from the pictures. I wanted a recipe that would be true to my "high-protein" guidelines (at least as many grams of protein as carbs), and so that version has less crispy rice cereal. But I also wanted a recipe that would look and feel more like a traditional crispy rice treat, so there's a higher carb version, as well.
Janine's original request asked if I would use puffed brown rice cereal. With my first attempt, I realized that the cereal got soft and soggy when mixed with Protein Marshmallow Fluff (of course it would; I should have thought of that!). I then tried toasting the cereal at 425F (218C) for about 5 minutes. That kept it crispier. So if you prefer to used puffed grain cereal, I would suggest toasting it first.
I also went out to look for an organic crispy brown rice cereal, and found one! So that is what you see in these pictures. The cereal has two ingredients: Organic Brown Rice, and Organic Brown Rice Syrup, with less than 1g of sugar per cup of cereal. Works for me!
Since traditional crispy rice treats are made with butter, I included a drop of butterscotch flavoring, here. I also added a couple of drops of marshmallow root extract to boost the marshmallow taste.
So here you have them. Delicious all-natural, high-protein, low-sugar Crispy Rice Protein Treats. Enjoy!
🥣 Recipe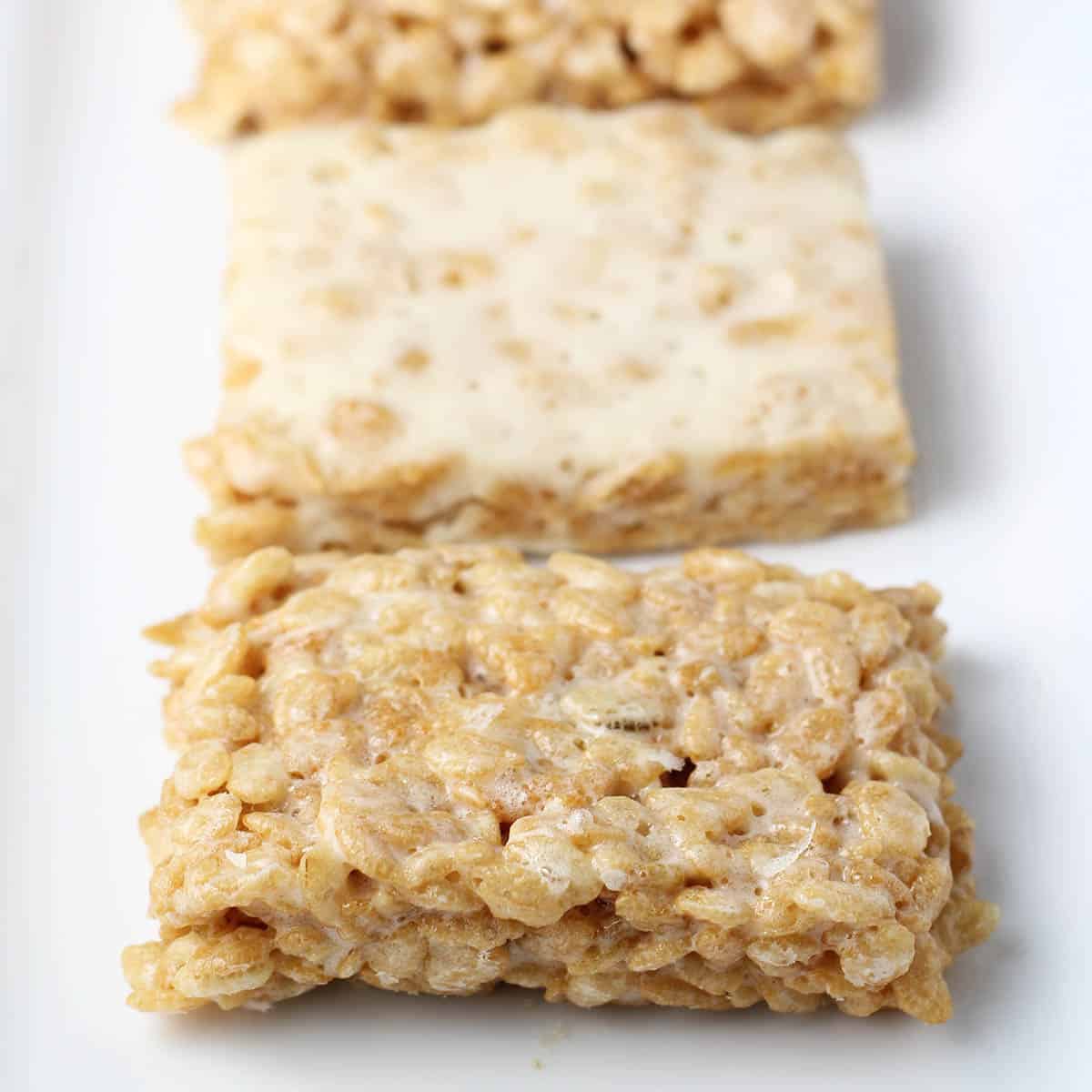 Instructions
Mix whey protein and water until smooth.

Add butterscotch and marshmallow root. Mix well.

Fold in protein marshmallow fluff.

Fold in cereal.

Press into a parchment-lined loaf pan.

Freeze for 1 hour to set.

Cut into pieces, and enjoy!

Store in the freezer (wrap in parchment and store in a freezer ziplock bag).
Notes
The macros here are for the lower-carb option, using 1 cup of rice cereal. Using 2 cups of rice cereal has: Prot: 13g, Carbs: 20g (0g fiber, 2g sugar), Fat: 1g, Cal: 141.
If you choose to use puffed grain cereal, I recommend toasting it first at 425F (218C) for about 5 minutes.
Nutrition
Serving:
1
g
|
Calories:
103
kcal
|
Carbohydrates:
12
g
|
Protein:
12
g
|
Fat:
1
g
|
Sugar:
2
g