Since I've been very impressed with with my 2-ingredient pancakes using Warrior Blend vanilla protein powder, I thought I'd try the chocolate Warrior Blend protein powder. I have to say, it did not disappoint! These Frosted Chocolate Protein Pancakes are delicious!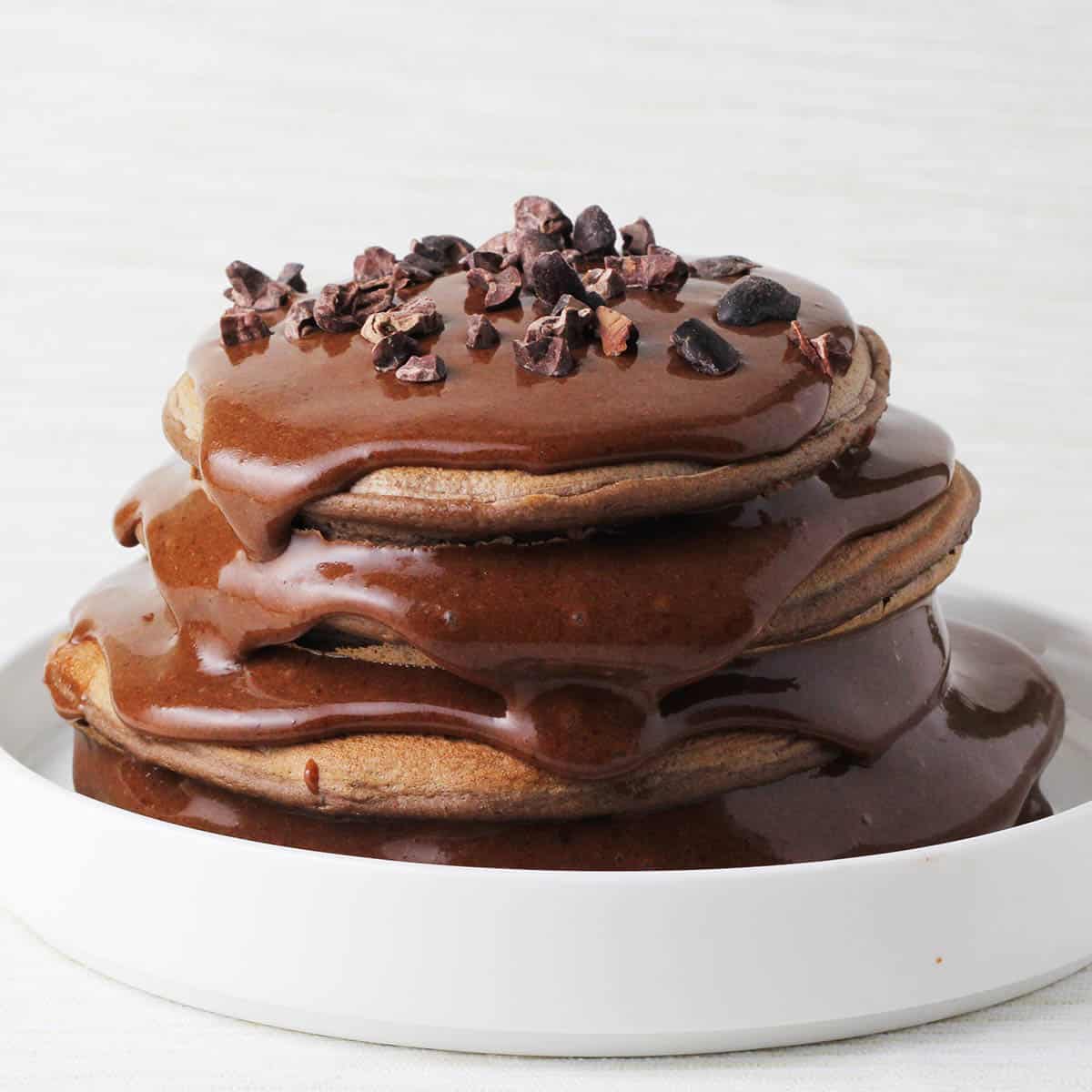 I know I've said it before, but I'm still so impressed with how fluffy these pancakes are! With only 2 ingredients!
This chocolate protein frosting is similar to my Chocolate Hazelnut Protein Frosting. Here I've used almond butter instead of hazelnut, and chocolate Warrior Blend instead of rice protein.
I've topped these Frosted Chocolate Protein Pancakes with some raw cacao nibs (not included in the macros below). Great for a little added crunch!
Such a delicious way to get in 62 grams of protein! Enjoy!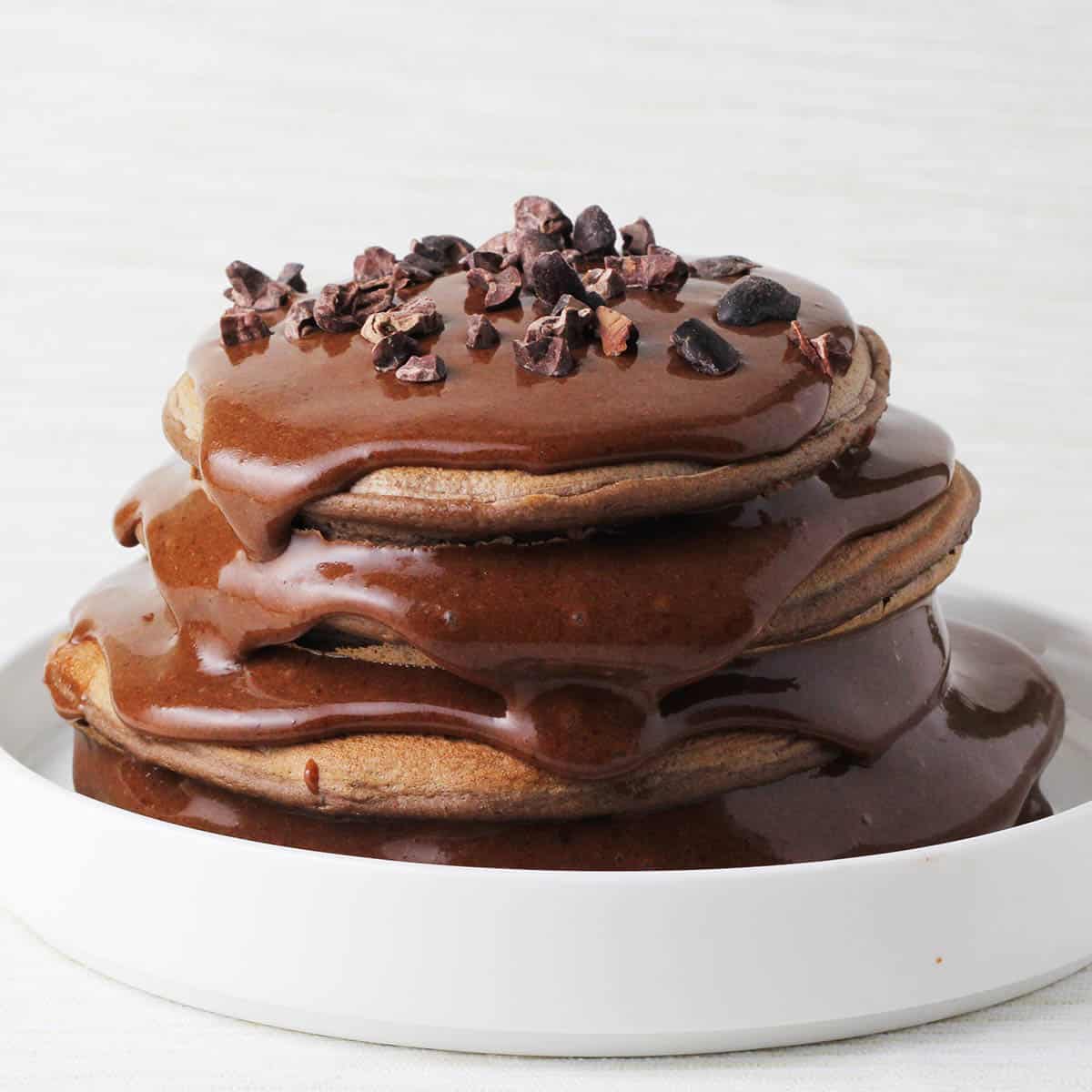 Ingredients
Chocolate protein pancakes:
Chocolate protein frosting:
Instructions
Preheat your griddle over a low-medium flame.

Make the pancakes by beating the egg whites and protein powder until smooth and fluffy.

Wait until the griddle is hot enough (when drops of water sizzle up).

Pour some batter on on the griddle (smaller pancakes flip more easily). Flip after a couple of minutes.

Cook for another couple of minutes on the other side.

Repeat steps 4 and 5 until you've finished your batter.

Mix ingredients for frosting in a small bowl.

Stack the pancakes, frosting each one. And enjoy!
Notes
A note about substitutions: because each type of protein powder has a distinct flavor and texture when cooked, I would not try substituting different types of protein powders for the pancakes. You can substitute casein protein powder for the whey in the frosting, if you like. (You may need to adjust the amount of water.)
Nutrition
Serving:
1
g
|
Calories:
395
kcal
|
Carbohydrates:
12
g
|
Protein:
62
g
|
Fat:
11
g
|
Fiber:
5
g
|
Sugar:
3
g