Another twist on the most simple protein pancake recipe, these are keto-friendly Cinnamon Protein Pancakes. And they are delicious!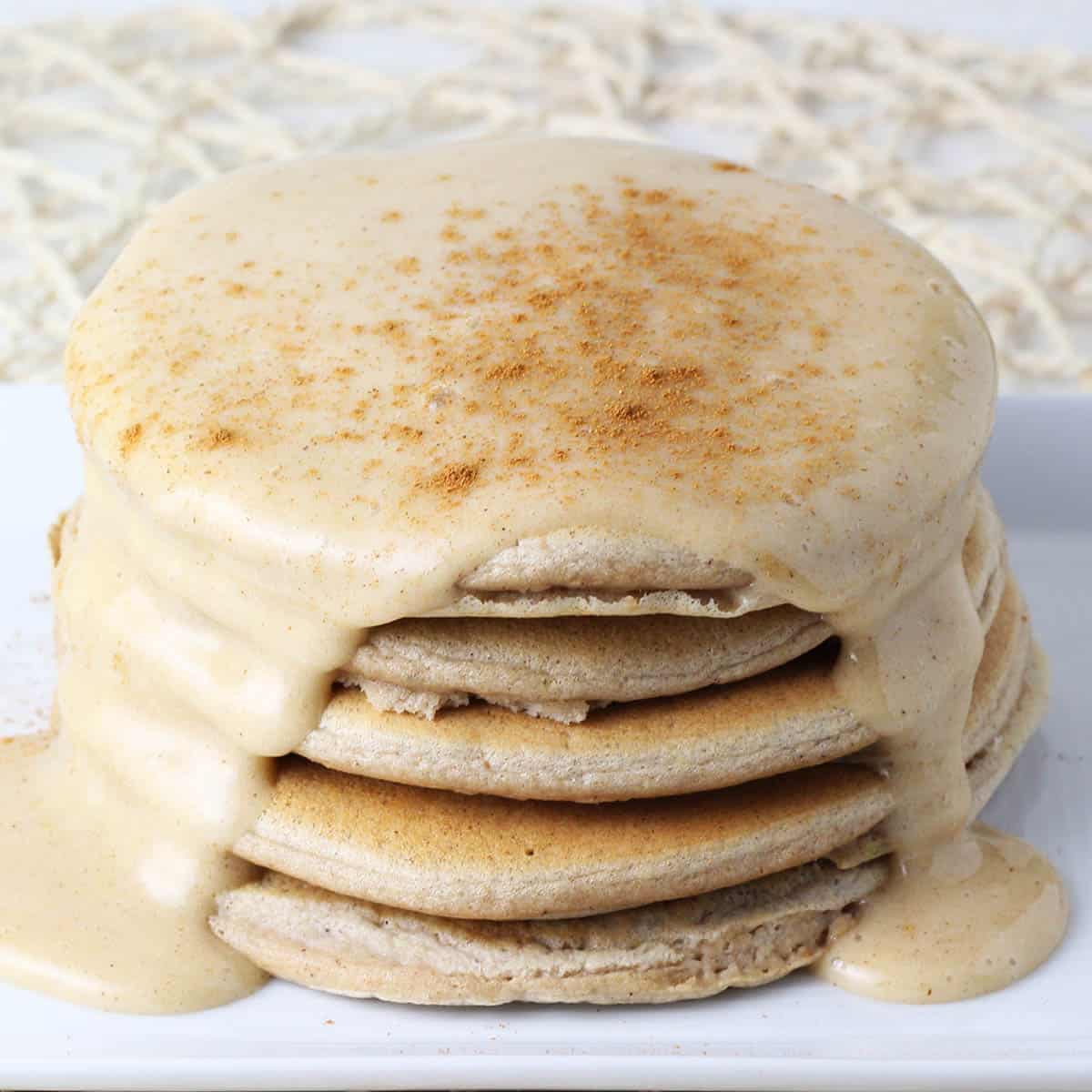 Like my Vanilla Protein Pancakes with Chocolate Syrup and my Banana Berry Protein Pancakes, these pancakes are made with a vanilla pea protein blend. It is an amazing powder for baking and pancakes! And this cinnamon recipe version keeps the fats and carbs low, while remaining a simple protein pancake recipe.
Because of their amazing macros, I make these protein pancakes often! If I need to take them with me, I just leave off the icing and throw them in a ziplock bag. The macros for the plain pancakes are: Prot: 40 g, Carbs: 3 g, Fat: 3 g, Cal: 200.
I hope you enjoy my new favorite pancakes! (And their amazing macros!)
🥣 Recipe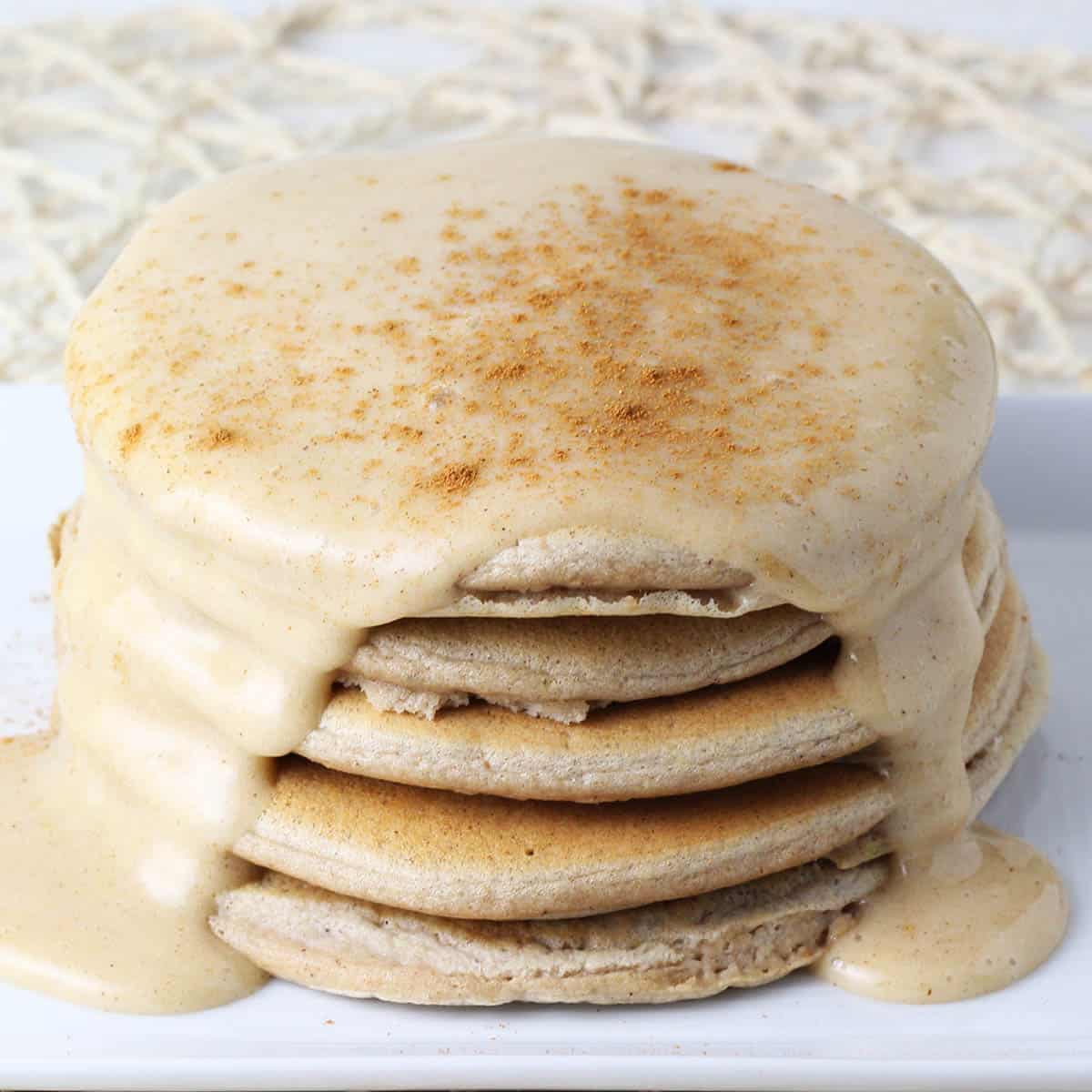 Instructions
Preheat your griddle over a low flame.

Beat the egg whites, protein powder, cinnamon, and True Yacon until smooth and fluffy.

Wait until the griddle is hot enough (when drops of water sizzle up).

Pour some batter on on the griddle (smaller pancakes flip more easily). These pancakes don't bubble as much as other recipes, but they fluff up. Flip after a couple of minutes.

Cook for another couple of minutes on the other side.

Repeat steps 4 and 5 until you've finished your batter.

Mix ingredients for icing in a small bowl, starting with 1 tablespoon of water. Add water by the teaspoon as needed to make an icing consistency.

Stack the pancakes, top with icing, and enjoy!!
Notes
A note about substitutions: I would not try substituting whey or casein protein powders in this recipe. Other vegan proteins may work, but they probably won't be as fluffy or tasty.
Nutrition
Calories:
243
kcal
|
Carbohydrates:
5
g
|
Protein:
48
g
|
Fat:
3
g
|
Fiber:
3
g
|
Sugar:
2
g