I love how quick and easy it is to make protein pancakes with pea protein blends, and it was only a matter of time before I made a stack of Peanut Butter Protein Pancakes!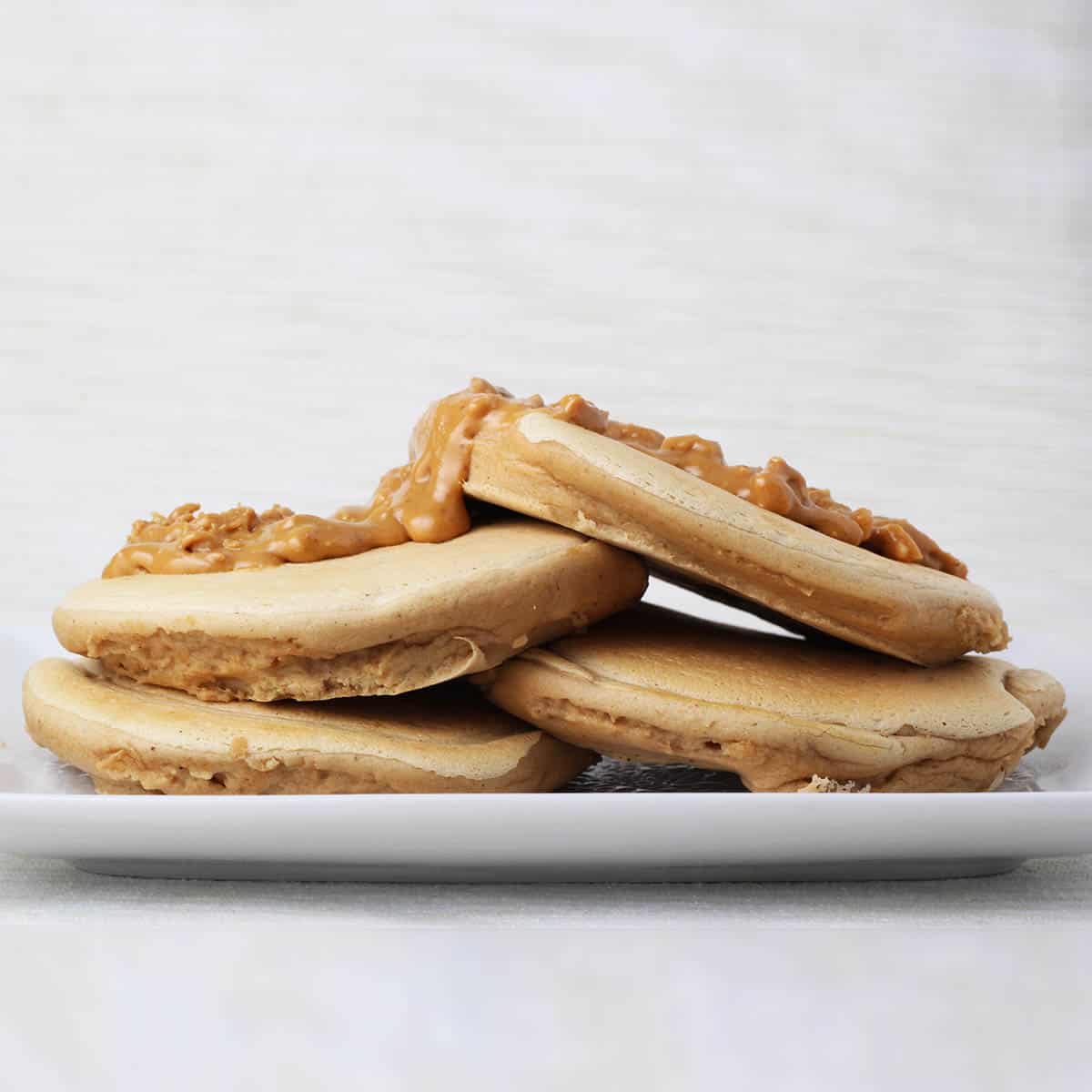 I knew I'd want to top these protein pancakes with my favorite peanut butter, so I used peanut flour in the batter for the peanut flavor without the added fat. If you have PB2 powdered peanut butter, that would work just as well (the macros are similar, but the peanut flour is a little higher in protein and lower in carbs).
I wonder how many of you have a favorite brand of peanut butter. I love my Santa Cruz Organic Dark Roasted Crunchy Peanut Butter! I make sure I never run out, because I get seriously bummed if I have to buy another brand. (And I would have to, because otherwise I'd go without peanut butter. And that's just crazy.) What is your favorite brand? Leave a comment below!
🥣 Recipe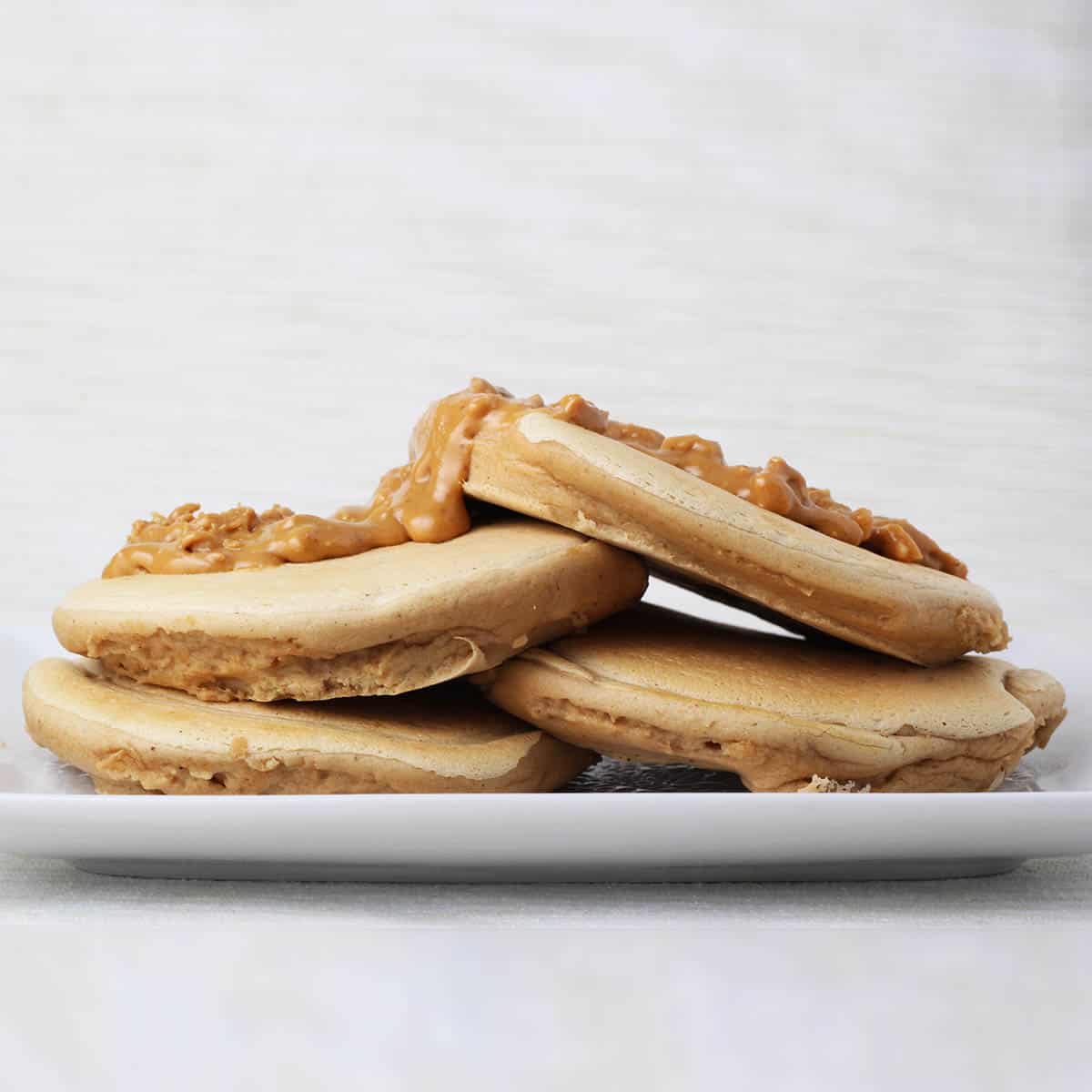 Instructions
Preheat your griddle over a low flame.

Beat the egg whites with protein powder and peanut flour until smooth and fluffy.

Wait until the griddle is hot enough (when drops of water sizzle up).

Pour some batter on the griddle. Flip after a couple of minutes.

Cook for another couple of minutes on the other side.

Repeat steps 4 and 5 until you've finished your batter.

Stack pancakes, and top with peanut butter.

Enjoy!
Notes
A note about substitutions: You could substitute powdered peanut butter for the peanut flour, but the peanut flour has better macros. Also, because each type of protein powder has a distinct flavor and texture when baked, I would not try substituting different types of protein powders in this recipe. (See my Recipe Basics video for examples of what goes wrong when you use the wrong protein powder.)
Nutrition
Serving:
1
g
|
Calories:
364
kcal
|
Carbohydrates:
10
g
|
Protein:
51
g
|
Fat:
13
g
|
Fiber:
6
g
|
Sugar:
2
g
|
Net Carbohydrates:
4
g