These are 21 of my favorite protein powder breakfast recipes, and they are great high protein breakfast ideas. Most of the recipes have simple ingredients and can be prepped ahead for a quick healthy and delicious breakfast.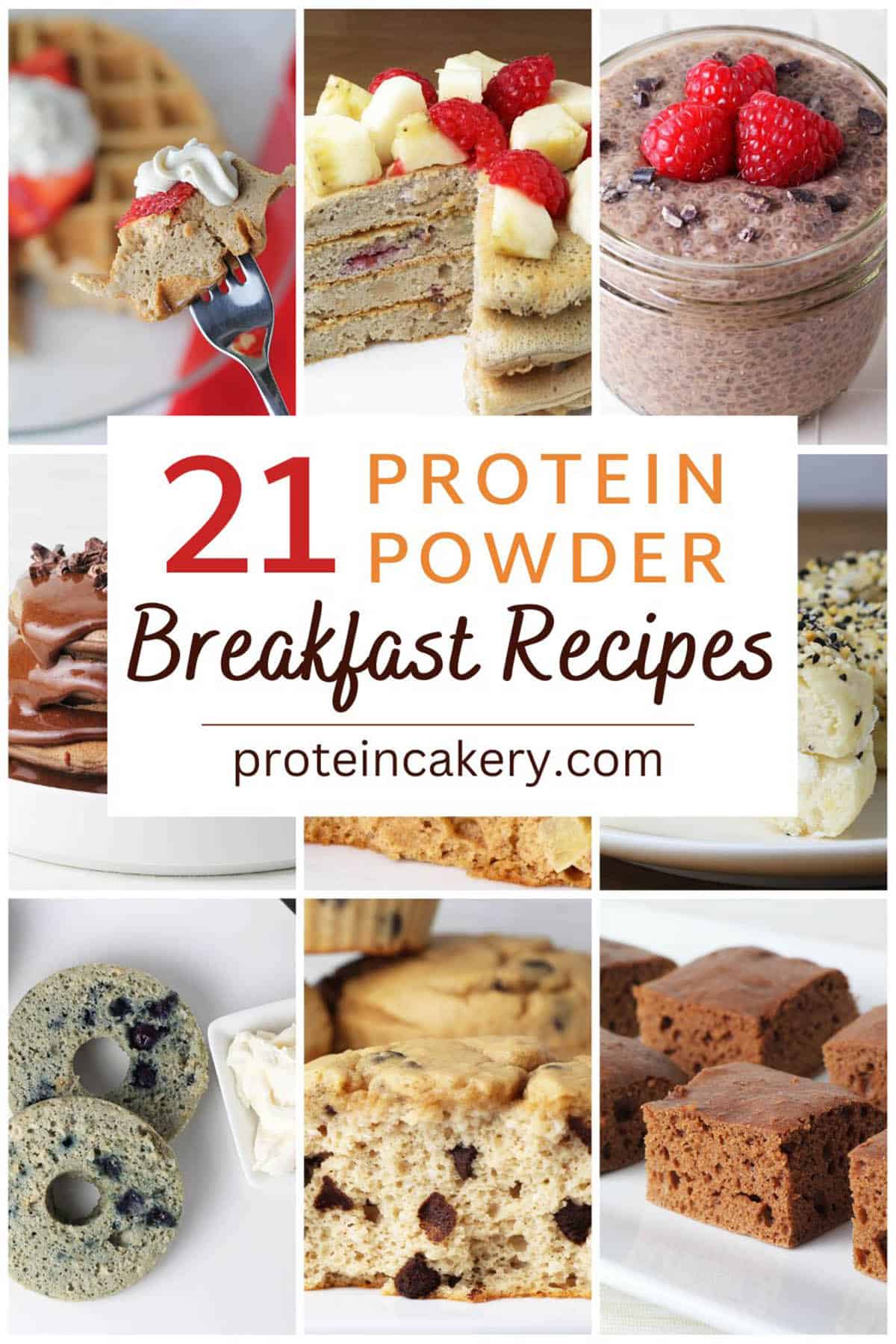 Starting your day with a high protein breakfast is a great way to fuel your body for the day ahead. And protein can help us to feel full, which can aid in weight loss. But the best part about these recipes is that they are delicious! When you're tired of hard-boiled eggs and cottage cheese, this is your recipe list!
The high-protein breakfast ideas featured here are all recipes I've personally created and enjoyed. Each recipe includes nutrition data, so you'll be able to see the protein content when you click through to the recipe.
And I didn't include any protein shakes here. These are all much more interesting protein breakfast ideas!
If you'd like more info about using protein powder in recipes, subscribe here to get my Protein Baking Cheat Sheet. And check out my post on the best protein powder for coffee!
High protein breakfast ideas using protein powder:
I hope you've enjoyed this collection of protein powder breakfast recipes. Please follow us on social for new recipe updates! @proteincakery And check out our entire collection of high-protein breakfast recipes.