Pizza! These protein pizza wraps have great macros, and are perfect for meals on the go!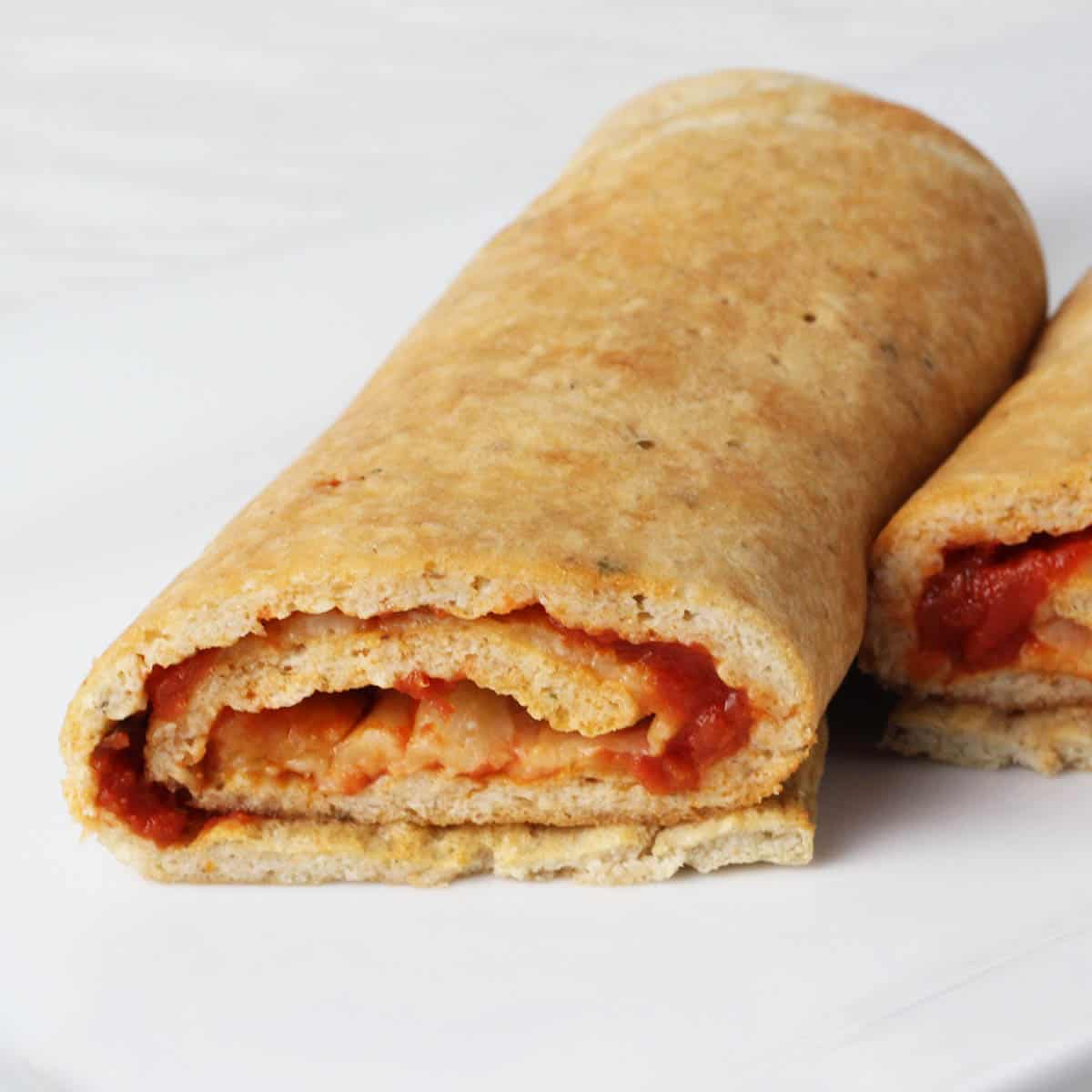 I don't often make pizza at home (I live in New York City, after all), but I did recently try a version of cauliflower crust pizza. I don't know about you, but I have better things to do than to squeeze all that water out of my mashed cauliflower. C'mon, now.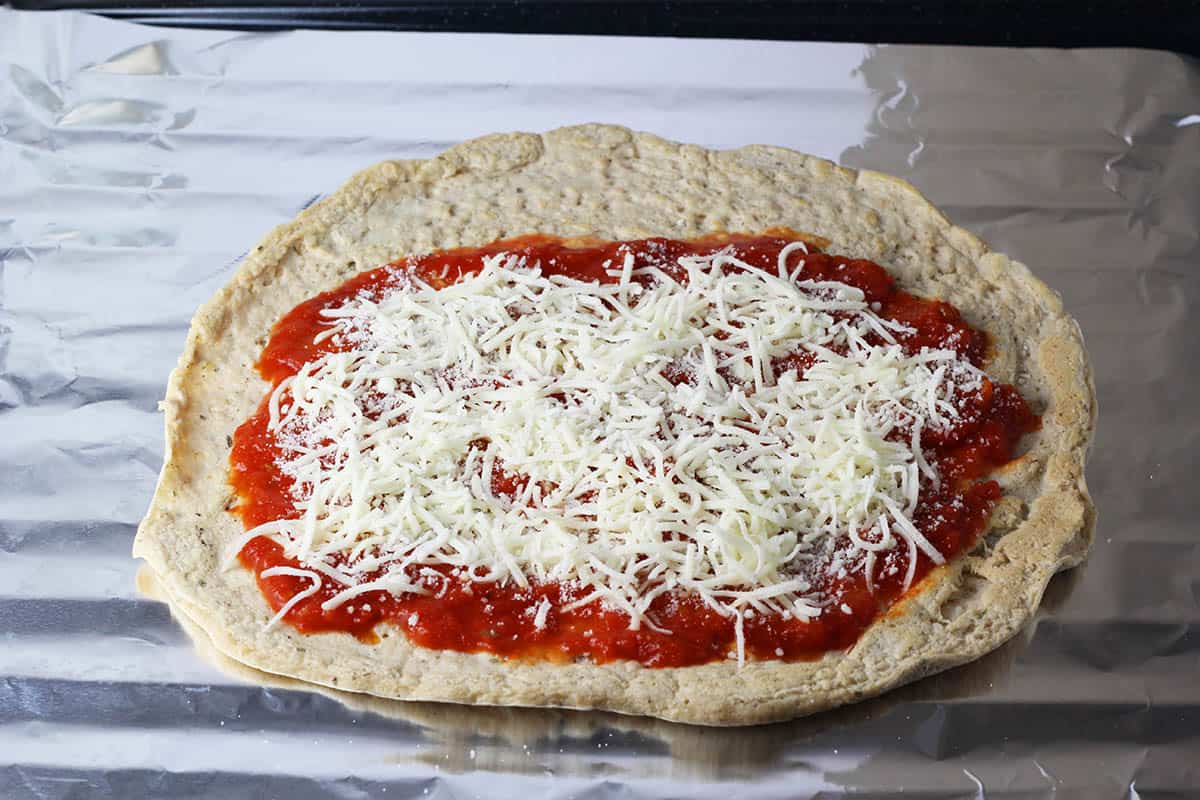 I like easy recipes. I also like recipes that I can take with me for a long day at work. So when trying my hand at protein pizza, I decided to go for Protein Pizza Wraps. And what a success!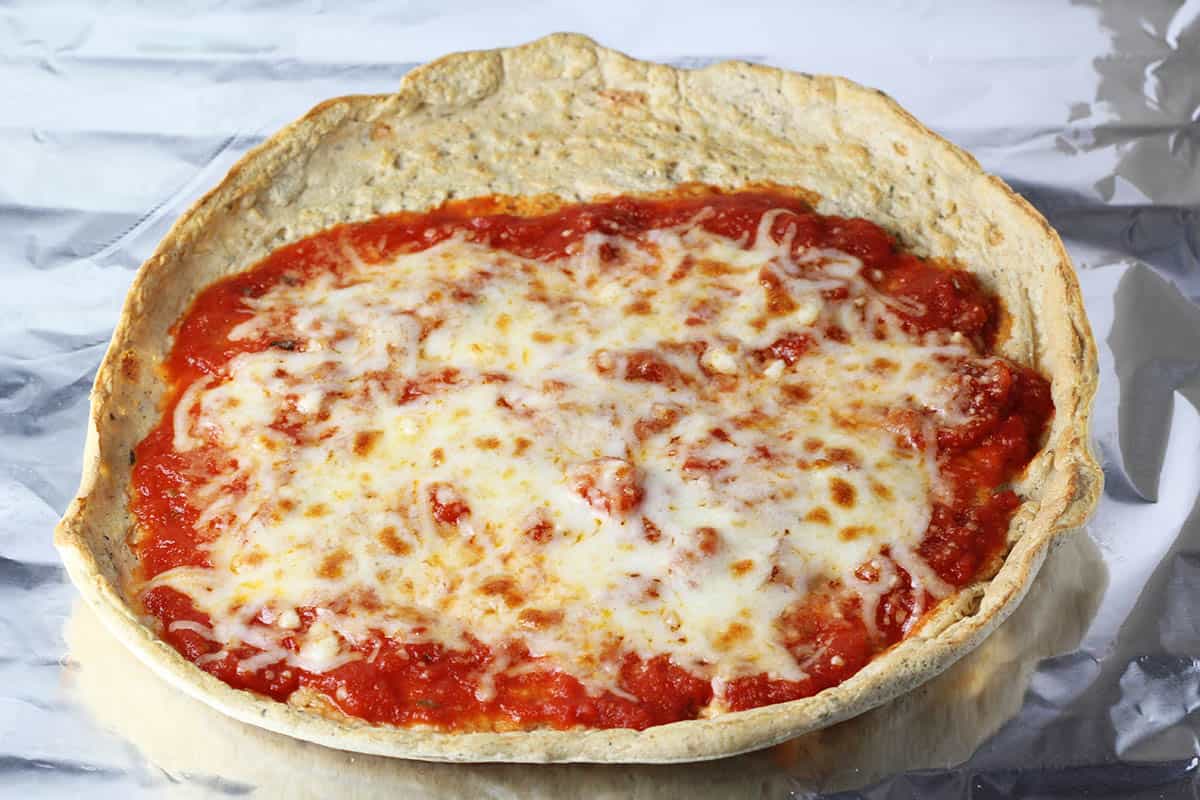 You can be sure I'll be experimenting with different crusts and wraps, and different toppings. But let's get something straight. I'm an Italian-American girl from Brooklyn. There will not be any pineapple, banana, cheddar, or other ridiculous toppings on my pizza. You all can do whatever experimenting you like, but that won't happen on my watch. ;)
For more meal options, check out these posts on high protein meal prep ideas and low calorie high protein meals.
🥣 Recipe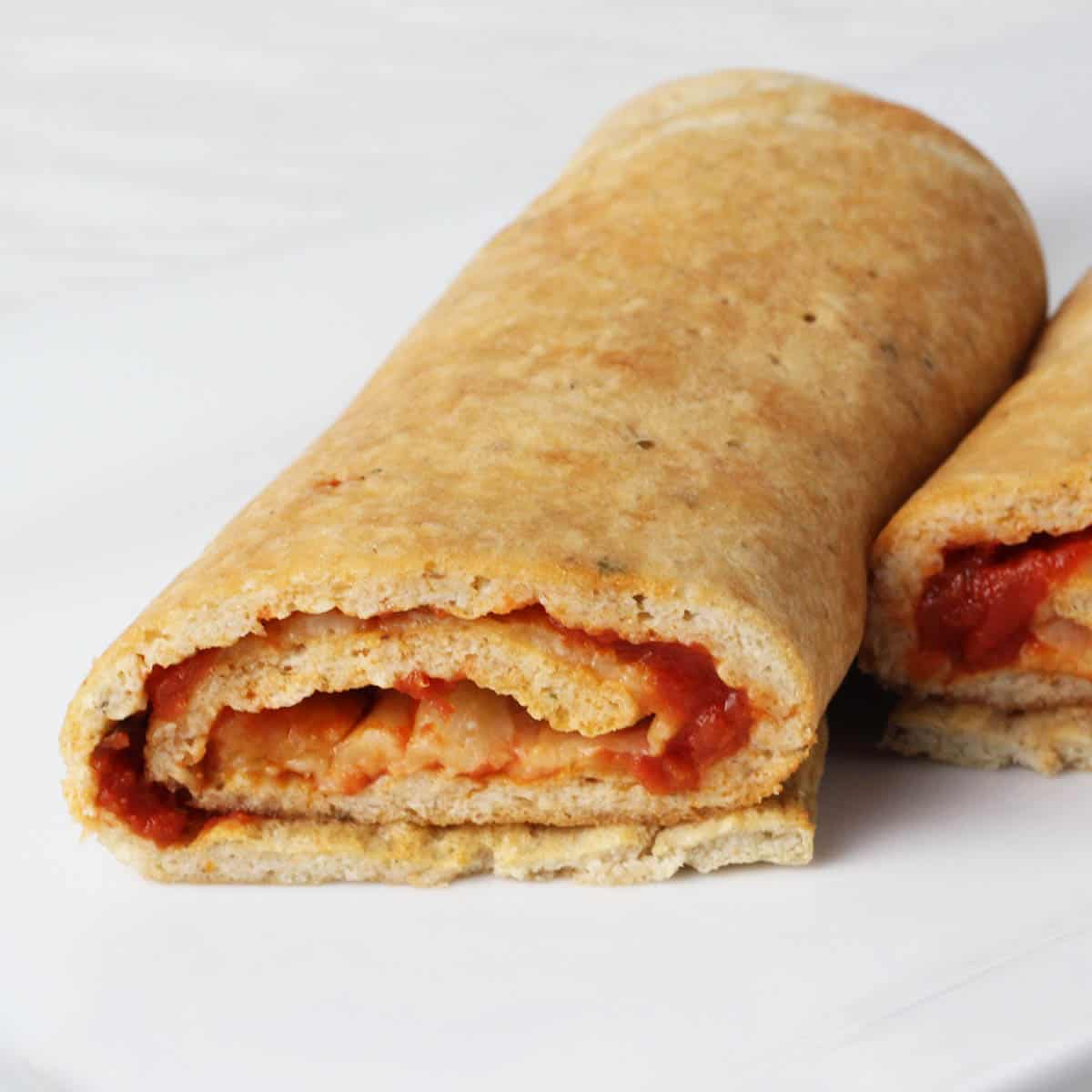 Instructions
Preheat your griddle over a medium flame. (If necessary, first spray with non-stick cooking spray or rub with a few drops of olive oil.)

Beat the crust ingredients until smooth.

Wait until the griddle is hot enough (when drops of water sizzle up).

Spread half your batter into a thin circle (mine were approximately 8.5 inches (21.5cm)).

After a couple of minutes, flip the wrap over.

Remove from heat and repeat the steps for the second wrap.

Line your broiler tray with foil, and place wraps on top.

Top with tomato sauce, grated cheese, and mozzarella. Leave a little extra crust room on one side so the filling doesn't spill out when you fold it up.

Broil for a few minutes, until cheese is melted to your liking.

Remove from broiler, and wrap like a burrito.

Enjoy!
Notes
A note about substitutions: because each type of protein powder has a distinct flavor and texture when baked, the only substitution I would recommend is pea protein or another pea blend. If you prefer to use whey protein, see my Sicilian Protein Pizza recipe. Also, don't leave out or substitute the psyllium husk. It gives the wrap the bread-like texture we need. Without it, your wrap will likely be thinner and not fold as well.
Nutrition
Serving:
1
g
|
Calories:
196
kcal
|
Carbohydrates:
8
g
|
Protein:
23
g
|
Fat:
8
g
|
Fiber:
4
g
|
Sugar:
1
g