Low calorie high protein meals can be easy and delicious! And they are great for any weight loss or maintenance plan. This collection of easy high-protein meals offers a variety of protein sources and a variety of cooking methods. I'm sure you'll find something new to enjoy here!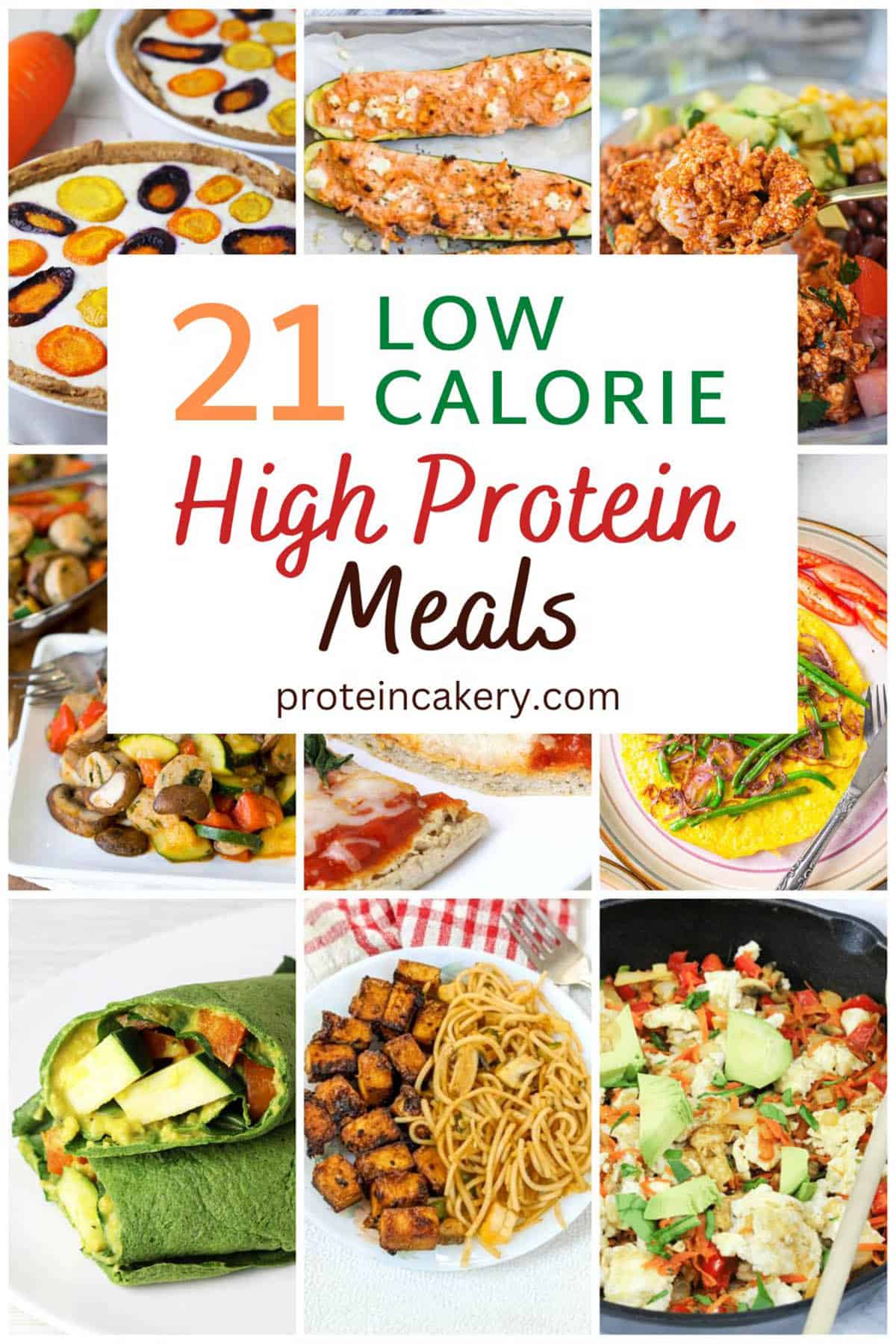 Having low-calorie meals that are high in protein helps to keep us feeling full and satisfied, as opposed to carb rich meals that will likely leave us feeling hungry soon after eating.
This list includes meals with lean meats and fish, seafood, plant-based protein options, and a few recipes with protein powder.
And when you're ready for dessert, have a look around this site. Lots of high-protein deliciousness here!
Ready for dessert? Check out these low calorie, high protein options: