For the past couple of years, I've had the pleasure of working with Proteinfull Baking on their line of keto-friendly protein cake mixes. It is by far the best protein cake I've ever made or tried!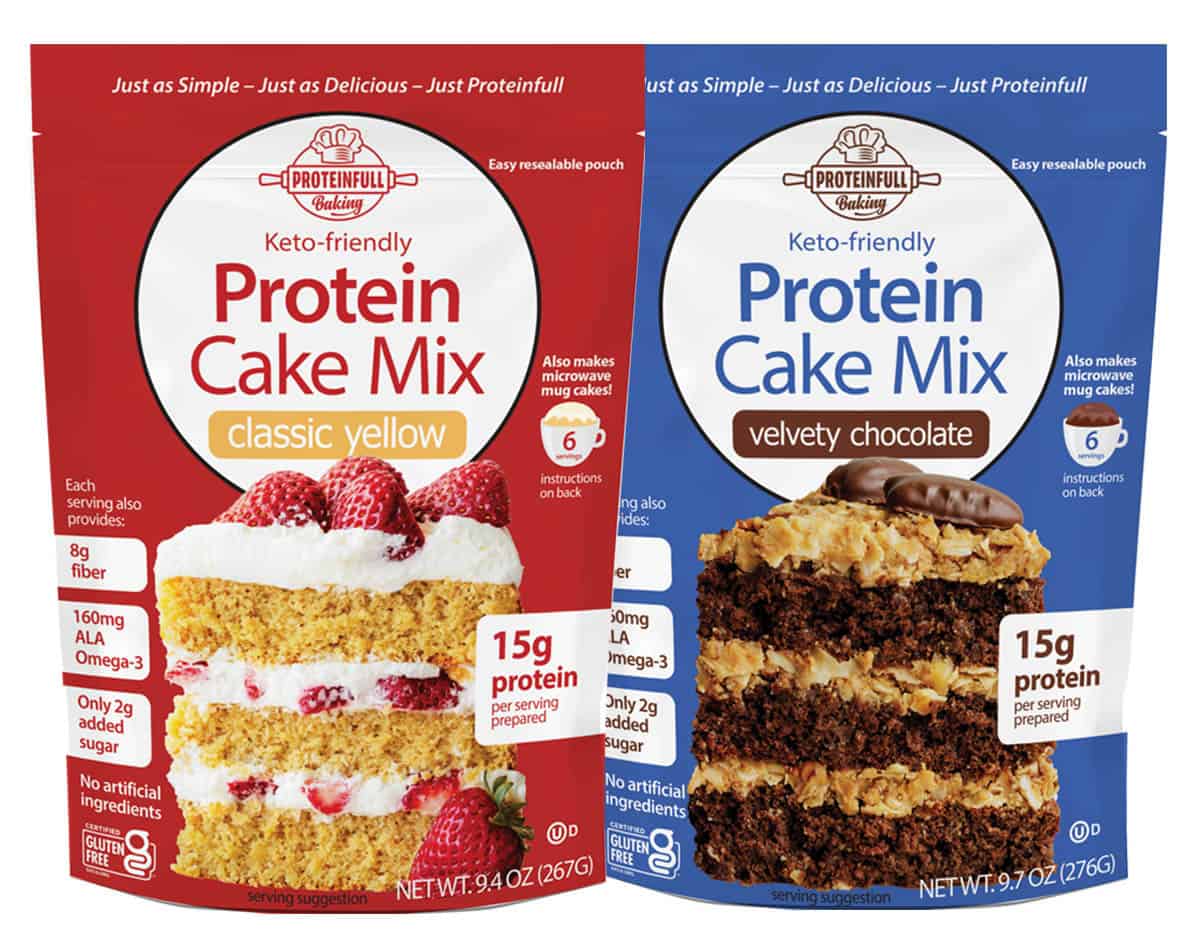 The mix uses a blend of almond, whey, and flax proteins for superior taste and texture. And it bakes up like traditional cake (layer cakes, cupcakes, etc) or as microwave mug cakes.
The mixes are also all natural, certified gluten free, and certified kosher.
Proteinfull Baking Recipes
I've developed many delicious recipes using these mixes. Some are on this site, and many more are on Proteinfull Baking's Recipe page.
The mixes are also available on Amazon (these are affiliate links):
Proteinfull Baking Classic Yellow Cake Mix
Proteinfull Baking Velvety Chocolate Cake Mix
I hope you'll give them a try!
:) Andréa