Prot: 7 g, Carbs: 6 g, Fat: 2 g, Cal: 63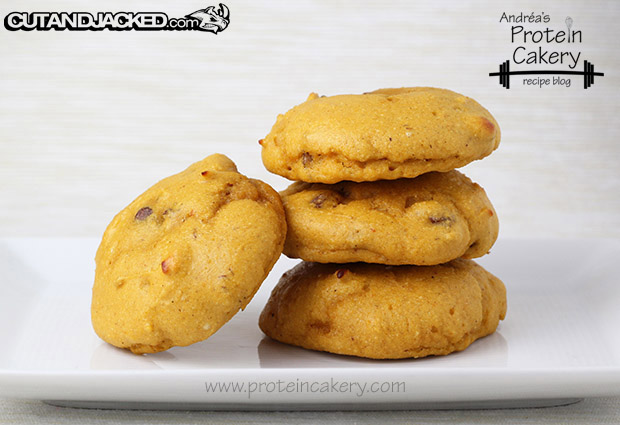 Another easy whey protein cookie recipe: Pumpkin Pecan Protein Cookies!
When I first started paying closer attention to my diet (and how it was affecting the results of my lifting workouts), my trainer recommended a few articles on cutandjacked.com. In fact, since I started this blog I have had a link on my About Me page to their article on carb-cycling. So I am very excited to have my first recipe feature there!
By now you must know how much I like easy recipes. Mix up a few ingredients, and bake! This recipe for Pumpkin Pecan Protein Cookies is as simple as that! You can find the full recipe on cutandjacked.com:
Enjoy!