It's #pumpkineverything season! And this keto pumpkin cheesecake mousse will not disappoint! A filling, indulgent protein treat to satisfy your pumpkin cravings. And there's no baking required!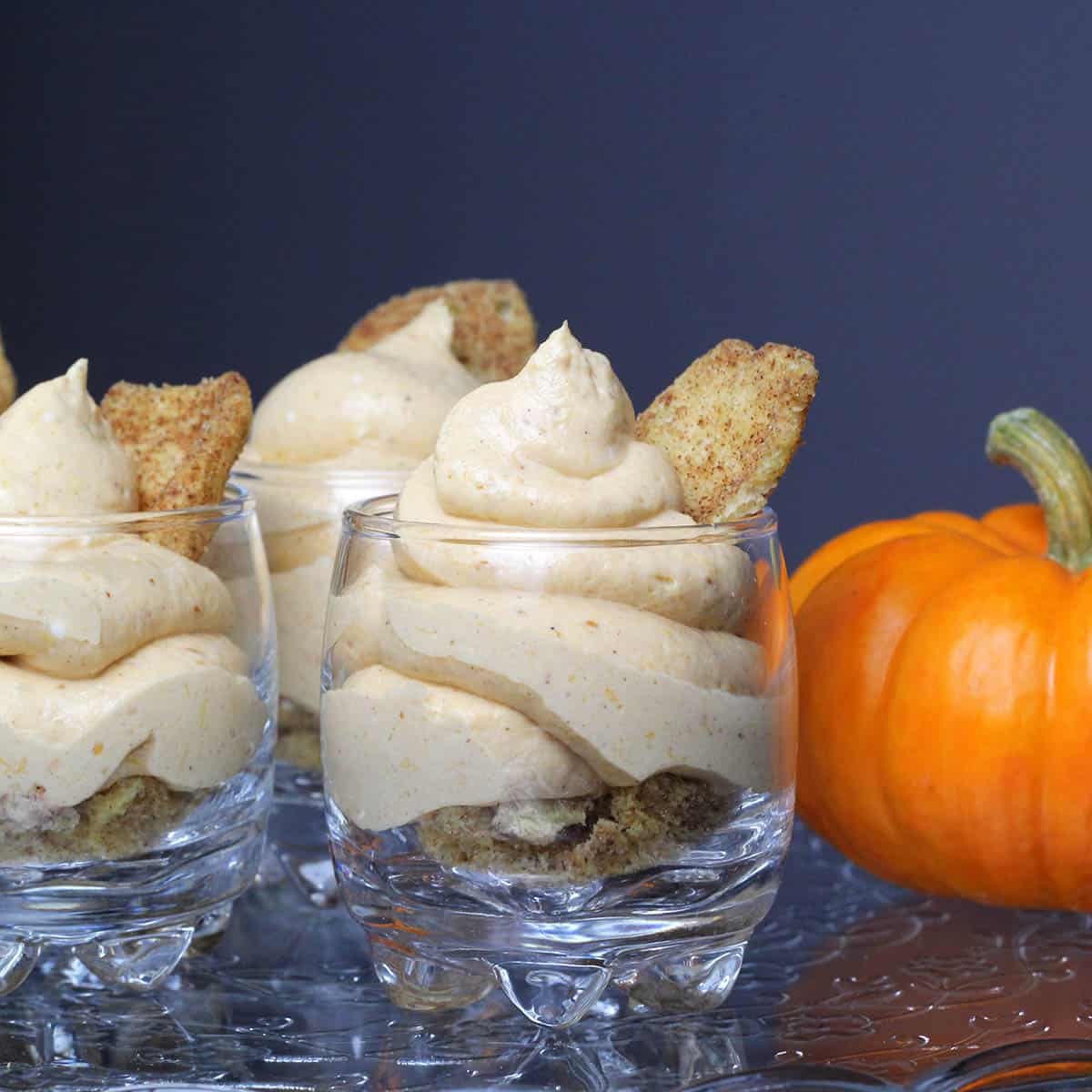 The Vitamin Shoppe's True Athlete vanilla whey protein powder is my go-to protein for cheesecake recipes because of its creamy vanilla flavor, and I've used that here. I've also used Cinnamon Ips egg-white protein chips as a crumbled crust and garnish. Delicious, and easy!
This recipe makes 10 small servings, and each is just enough for a protein pumpkin dessert! I've piped them into shot glasses using a ziplock bag (see this video for the method: youtu.be/qNixfIaz3rU). If you don't have shot glasses, you can make individual servings in these little party cups.
Give this indulgent Pumpkin Cheesecake Protein Mousse a try!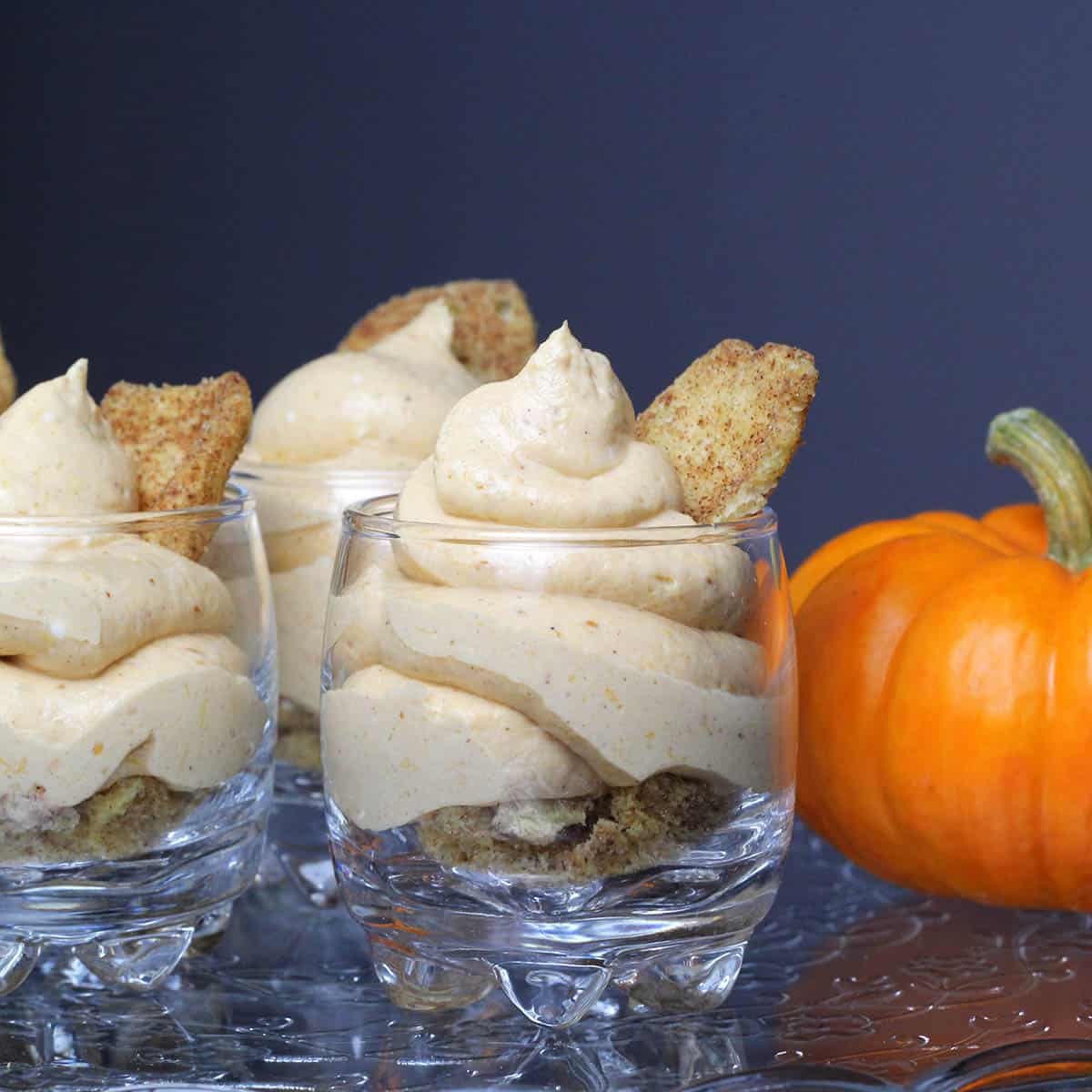 Ingredients
Best if ingredients are at room temperature.
Crumbled crust and garnish:
Instructions
Mix Neufchâtel cheese and Greek yogurt until smooth.

Add remaining mousse ingredients, and mix until smooth. Set aside.

Remove 10 whole chips from the Ips bag, and crush the rest.

Spoon crushed chips into the bottom of 10 2oz cups.

Top each with a chip for garnish, and enjoy!
Notes
A note about substitutions: because each type of protein powder has a distinct flavor and texture, I would not try substituting different types of protein powders (other than whey protein) in this recipe. If you try a whey/casein blend, you may need to add a little milk to keep it from getting too thick. See my Recipe Basics video for examples of what goes wrong when you use the wrong protein powder.
Neufchâtel cheese is marketed as "⅓ less fat than cream cheese" and can be found in most supermarkets (in the US, at least).
Nutrition
Serving:
1
g
|
Calories:
84
kcal
|
Carbohydrates:
4
g
|
Protein:
5
g
|
Fat:
5
g
|
Sugar:
2
g