These cookies are so flavorful! The vanilla bean really shines in this recipe for healthy almond butter cookies. These are my best cookies to date!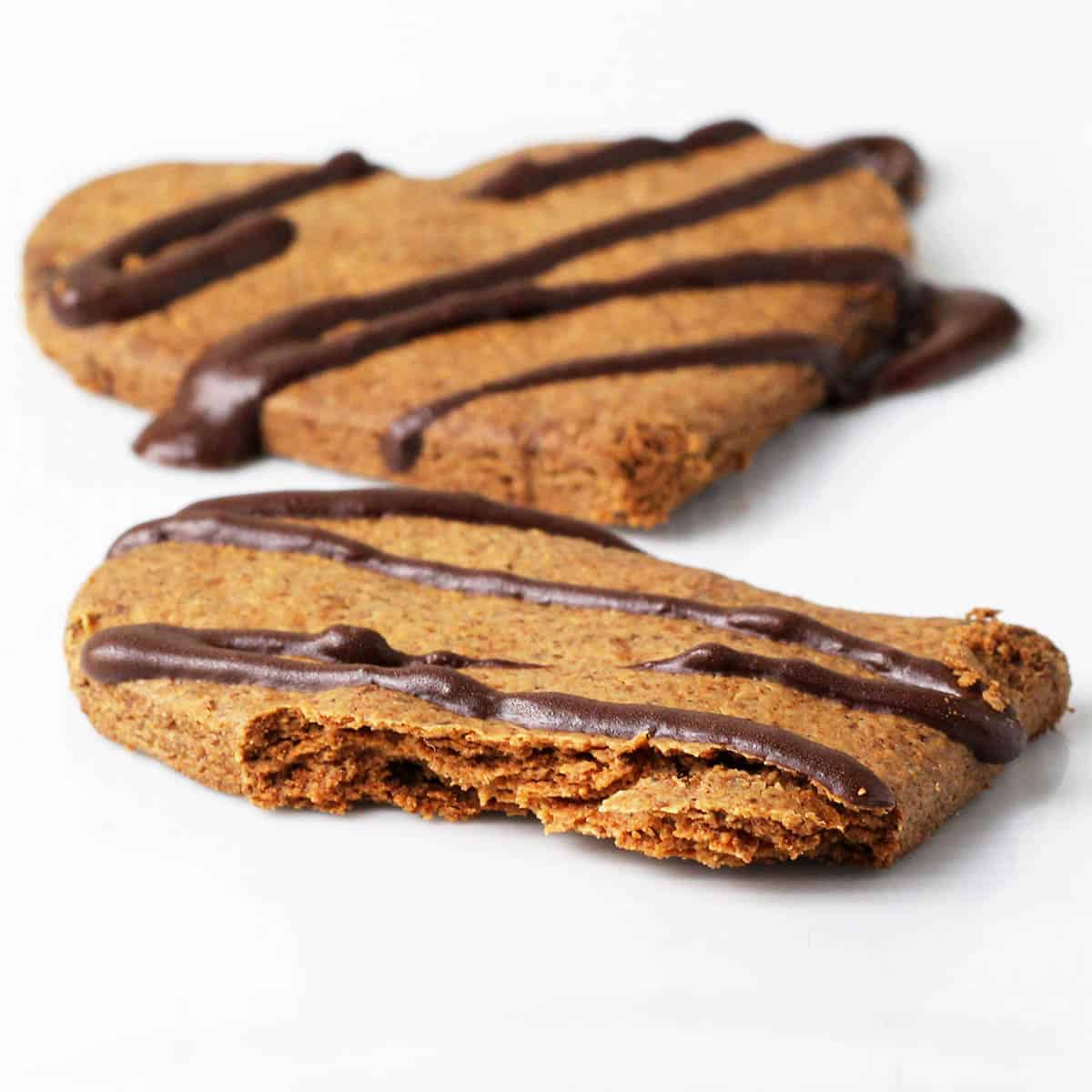 Delicious! And if you make them raw vegan and dehydrate them, I'm sure the flavor will be even more powerful!
I used a medjool date here and processed it all in a food processor. But if you don't have a food processor (needed to break down the date) you can use a tablespoon of maple syrup or agave in place of the date.
I wish you all could taste these through the computer, because they are so incredibly delicious! You absolutely must give these vanilla almond butter cookies a try!!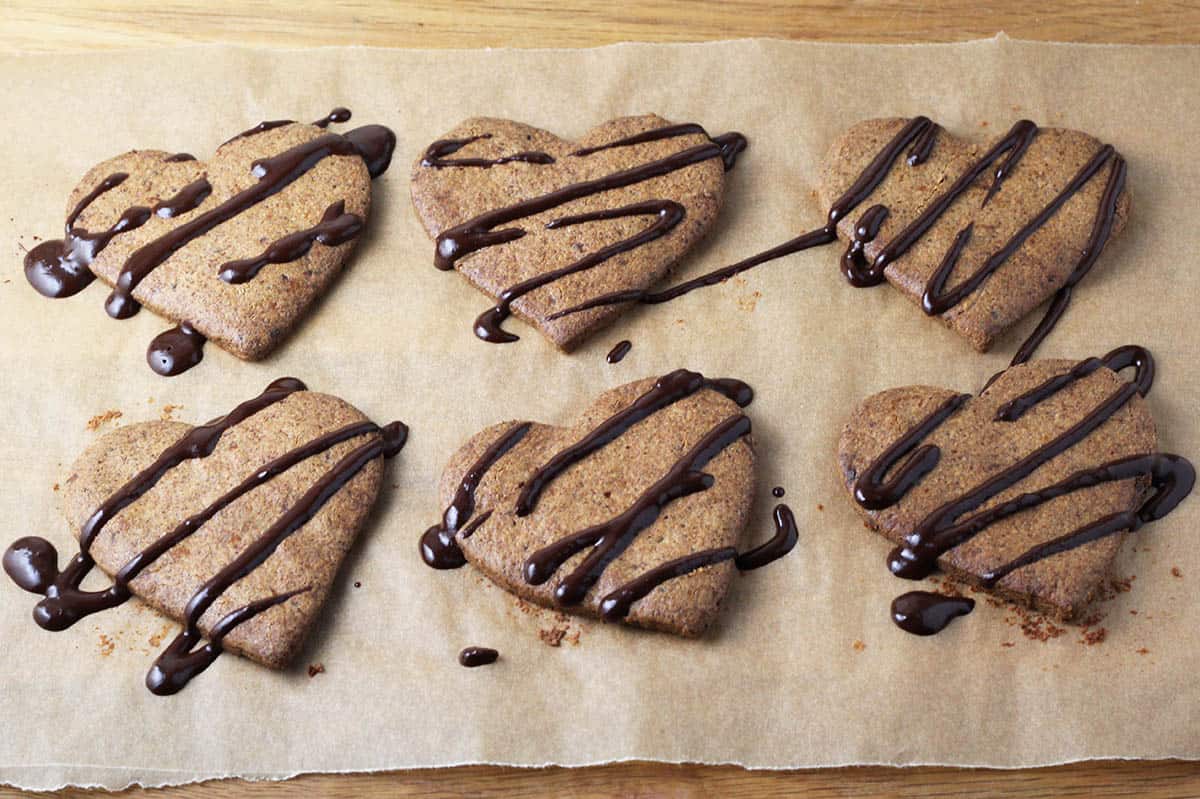 Seriously, try them! :)
🥣 Recipe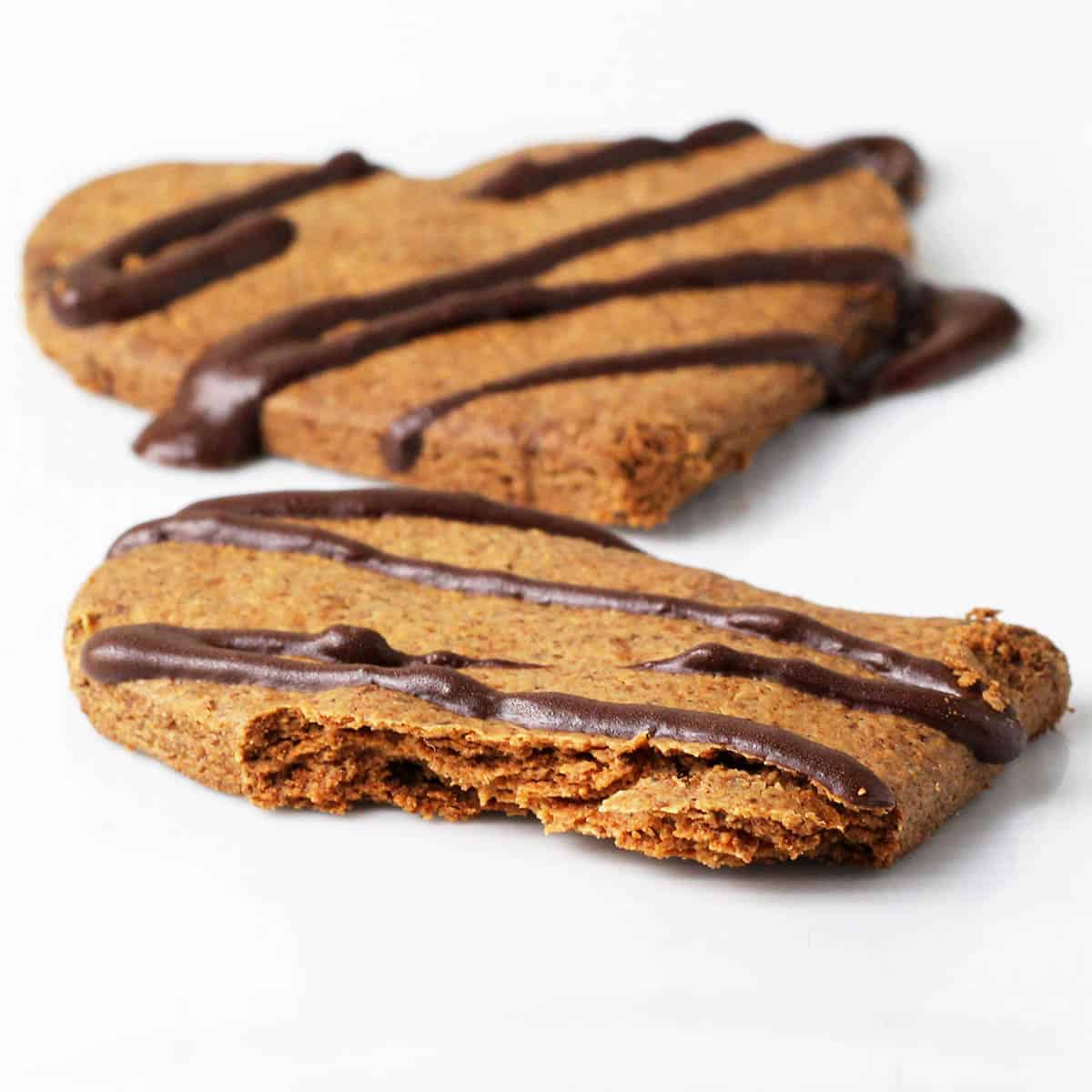 Instructions
Preheat oven to 325F (163C).

In a food processor, mix all cookie dough ingredients.

Form dough into a ball and press down to flatten with your hands (or roll it out, if you prefer). Use a cookie cutter to cut shapes. (Or, form the dough into 6 balls, and press each flat as round cookies.)

Lay cookies on a parchment-lined cookie sheet. (If dehydrating, lay directly on mesh dehydrator sheet.)

Bake for about 10 minutes, until firm and just beginning to brown. (Or dehydrate for 16-18 hours at 105F.)

Meanwhile, mix ingredients for chocolate drizzle.

Let cookies cool, then drizzle with chocolate.

Set cookies in the refrigerator or freezer for a few minutes to set the chocolate drizzle.

Serve, and enjoy! Store in the refrigerator.
Notes
A note about substitutions: because each type of protein powder has a distinct flavor and texture when baked, I would not try substituting different types of protein powders in this recipe. (See my Recipe Basics video for examples of what goes wrong when you use the wrong protein powder.) You can substitute a tablespoon of maple syrup or agave for the date, if you like. I suggest keeping the vanilla bean (instead of substituting extract) to keep all the flavor of this recipe.
Nutrition
Serving:
1
g
|
Calories:
135
kcal
|
Carbohydrates:
6
g
|
Protein:
6
g
|
Fat:
10
g
|
Fiber:
2
g
|
Sugar:
4
g