Prot: 6g, Carbs: 5g, Fat: 6g, Cal: 104 (per cookie)
I recently came across this recipe for raw thin mint cookies, and I knew I had to make a protein version! Here you have Chocolate Mint No-Bake Protein Cookies! I've made these at least 5 times already. They are so good!
The key ingredient here is chocolate hemp protein. It has a different texture than other types of protein powders, so please don't try to make a subtitution. Buy some. It's not expensive. These cookies are worth it!
I used an unflavored whey isolate from Bulk Supplements, but you can use vanilla or chocolate whey, as well. Keep in mind that different types/brands of whey protein can take on different amounts of liquid, so with a different brand you may need to adjust the dry:liquid ratio.
I've been having fun with food videos lately, so I made one for this recipe as well:
Chocolate Mint No-Bake Protein Cookies
Get some chocolate hemp protein and give these Chocolate Mint No-Bake Protein Cookies a try!
PS here is a link to the scoop in the video: #70 scoop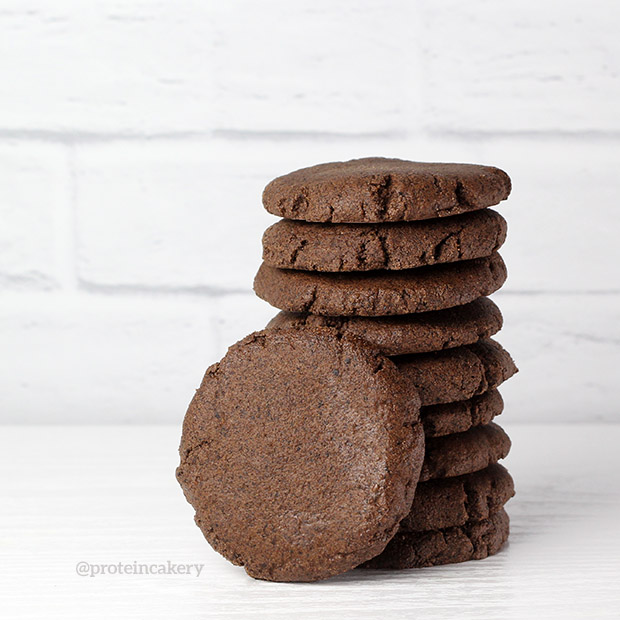 And have you tried our cookie mixes?
This post contains affiliate links to products I recommend. When you make purchases through these links, this blog makes a small commission (at no extra cost to you). Thank you for supporting our work!
Chocolate Mint No-Bake Protein Cookies
Nutrition Information
Serving size:

1 cookie

Calories:

104
Fat:

6g

Carbohydrates:

5g

Sugar:

1g

Fiber:

3g

Protein:

6g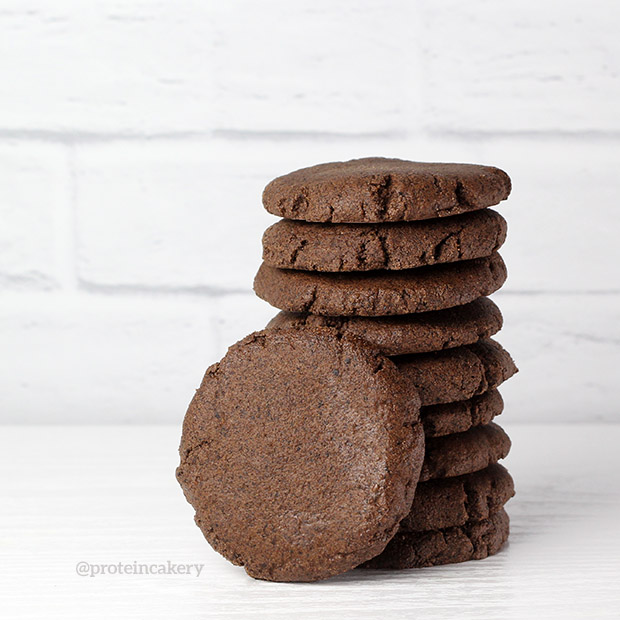 Makes 10 cookies.
Instructions
Mix dry ingredients in a medium bowl.
Mix wet ingredients in a small bowl.
Add wet to dry, and mix until combined.
Scoop or form into 10 pieces, and flatten each on a parchment-lined sheet.
Freeze for 10 minutes.
Enjoy! Store in the refrigerator.
Notes
A note about substitutions: Chocolate hemp protein is the key ingredient here. I do not recommend other types of protein in its place. And with a different brand of whey, you may need to adjust the dry:liquid ratio.