Such a simple recipe for such fluffy protein pancakes! And with so few carbs, you'll absolutely love these Vanilla Protein Pancakes with Chocolate Syrup!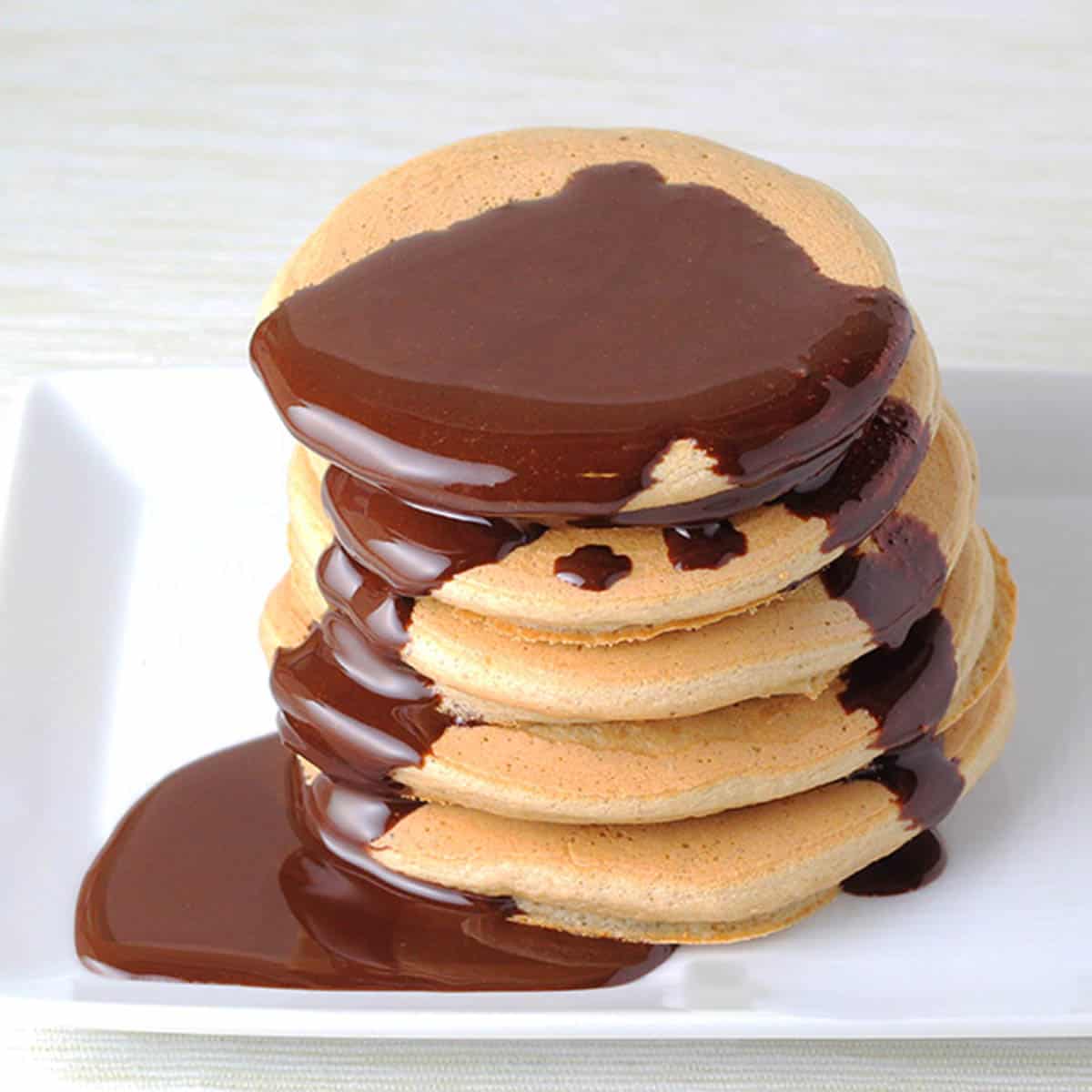 The pancakes are made from only two ingredients: egg whites, and Warrior Blend vanilla protein powder. It doesn't get any more simple! And as I mentioned in the Chia Almond Protein Cookies post, the Warrior Blend vanilla is quite flavorful. If you're using a less flavorful vegan protein powder, you might want to add a teaspoon or two of alcohol-free vanilla extract.
The chocolate syrup is also quite simple, as it is made from coconut oil, raw cacao powder, and a packet of stevia. Easy!
All of the ingredients here (except for the egg whites) were in a box of goodies I received from the Vitamin Shoppe. I love getting creative with new ingredients. And I'd call this creation a great success!
I'm still amazed at how fluffy these pancakes are! With only two ingredients!
Enjoy!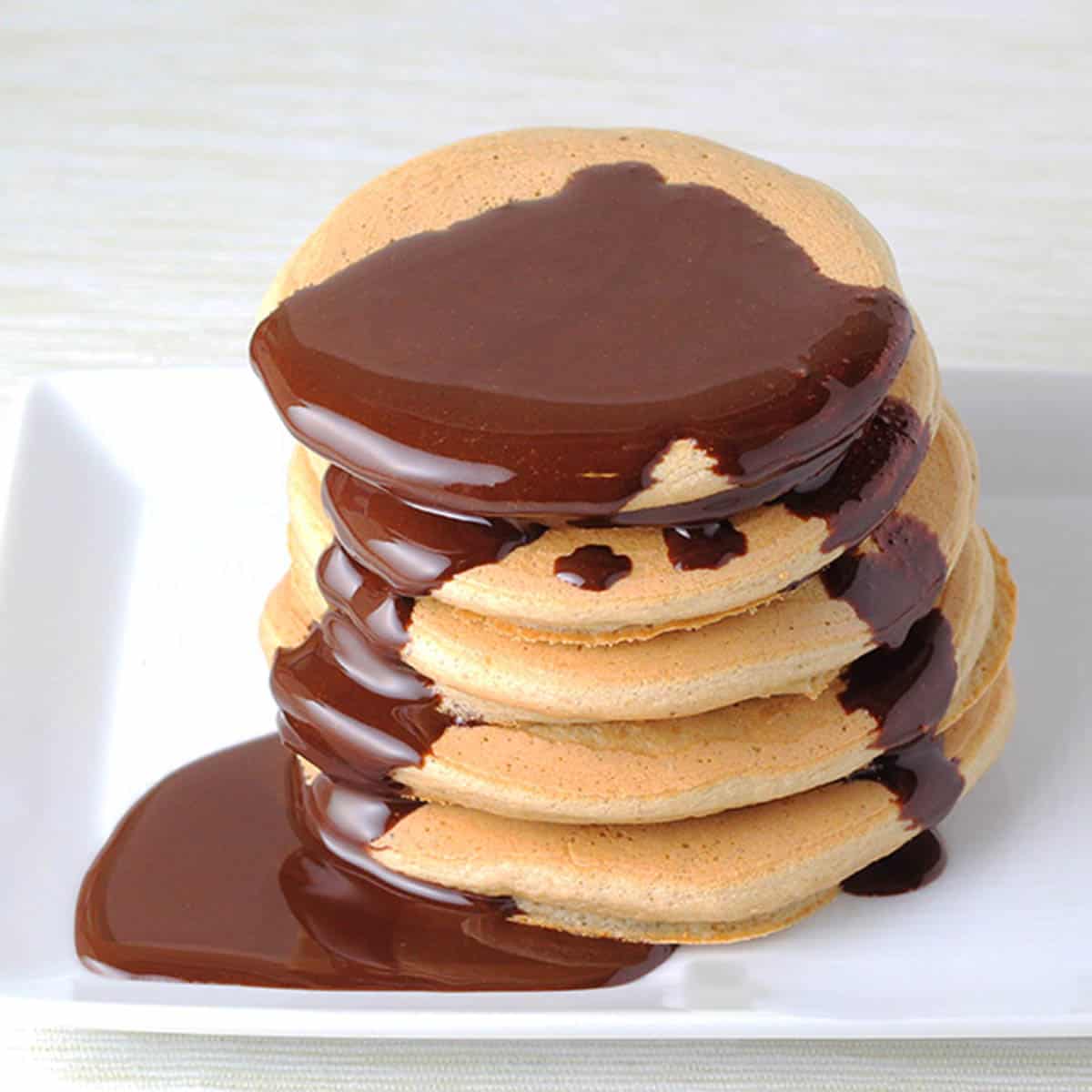 Instructions
Preheat your griddle over a low flame.

Beat the egg whites with protein powder until smooth and fluffy.

Wait until the griddle is hot enough (when drops of water sizzle up).

Pour some batter on the griddle (smaller pancakes flip more easily). These pancakes don't bubble as much as other recipes, but they fluff up. Flip after a couple of minutes.

Cook for another couple of minutes on the other side.

Repeat steps 4 and 5 until you've finished your batter.

Mix ingredients for syrup in a small bowl.

Stack pancakes, and enjoy with syrup!
Notes
A note about substitutions: I would not try substituting whey or casein protein powders in this recipe. Other vegan proteins may work, but they probably won't be as fluffy or tasty. You can certainly replace the stevia with your preferred liquid sweetener.
Nutrition
Calories:
351
kcal
|
Carbohydrates:
7
g
|
Protein:
41
g
|
Fat:
18
g
|
Fiber:
4
g
|
Sugar:
1
g