I've been seeing lots of recipes online for "overnight oats," oatmeal breakfasts that are made overnight in the refrigerator (without cooking). I couldn't resist trying it with protein powder, so here you have Overnight Protein Oats!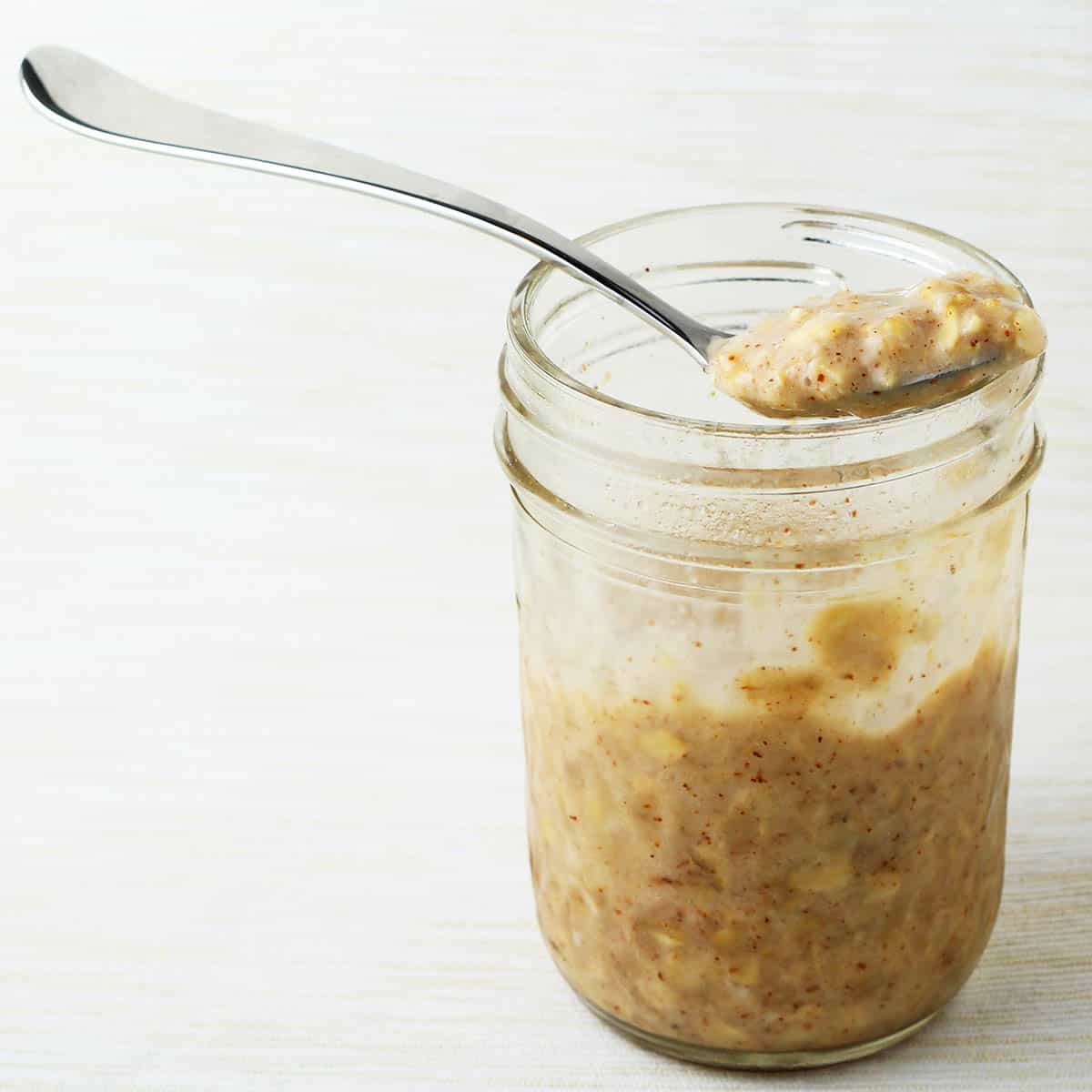 My favorite way to make oatmeal is with almond butter and cinnamon, so that's what I've done here (with vanilla whey to boost the protein count!). I tried it with both rolled oats and quick-cook steel cut oats, and both worked well.
This recipe has created a new category here on the blog, Oats and Cereals. I look forward to experimenting with flavors and textures in overnight protein oats, and creating some cereal recipes as well!
These Overnight Protein Oats are especially great if you prep your meals in advance for the week, and are great to bring with you for a breakfast-to-go. Give them a try!
For more high protein breakfast ideas, check out my post on protein powder breakfast recipes. And for more delicious ways to use vanilla protein powder, have a look at this post on the best vanilla protein powder recipes.
🥣 Recipe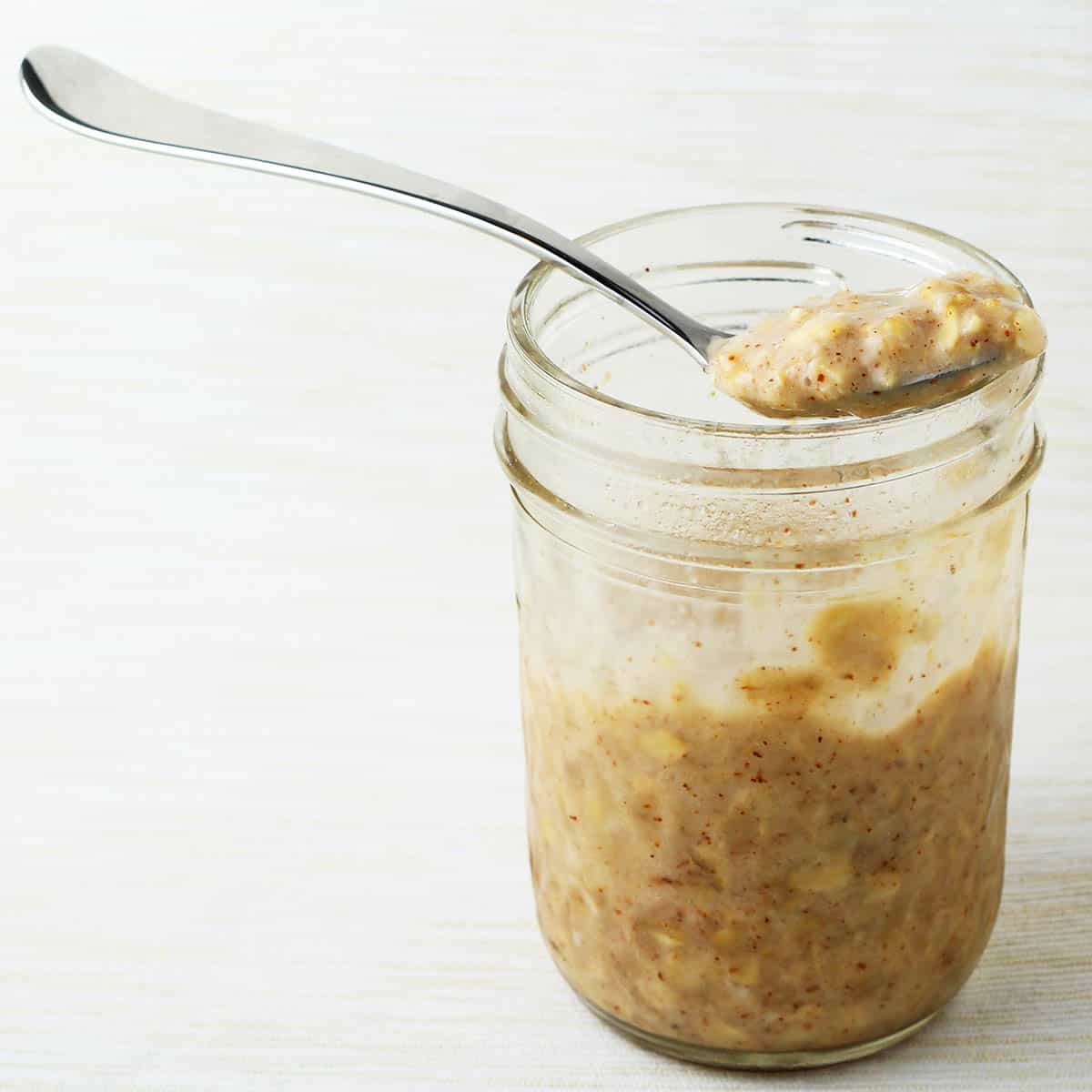 Instructions
If you are making only one jar:
Put water, almond butter, and cinnamon in the jar, and mix it up.

Add whey powder, and mix well.

Add oats, and mix.

Let sit overnight (or at least 4 hours) in the refrigerator.

Stir and enjoy!
If you are making more than one jar:
Put one serving of oats in each jar.

Blend remaining ingredients, and pour over oats.

Stir the mixture in each jar so that the oats don't clump at the bottom.

Let sit overnight (or at least 4 hours) in the refrigerator.

Stir and enjoy!
Notes
A note about substitutions: You could substitute any kind of protein powder you like (for dairy-free/vegan versions), but you may need more water with other protein powders. Also, if you use quick-cooking steel cut oats, reduce the amount to 3 tablespoons (for this amount of liquid and these macros).
Also, almond butter can be made by processing almonds in a food processor.
Nutrition
Calories:
284
kcal
|
Carbohydrates:
23
g
|
Protein:
24
g
|
Fat:
11
g
|
Fiber:
4
g
|
Sugar:
4
g