If you're tired of the same old protein shake recipes, here are 29 vanilla protein powder recipes for great tasting high protein snacks and desserts, many of which can be used as a meal replacement, and none of which are shakes. Some recipes call for whey protein, and others call for vegan protein powder. All are delicious!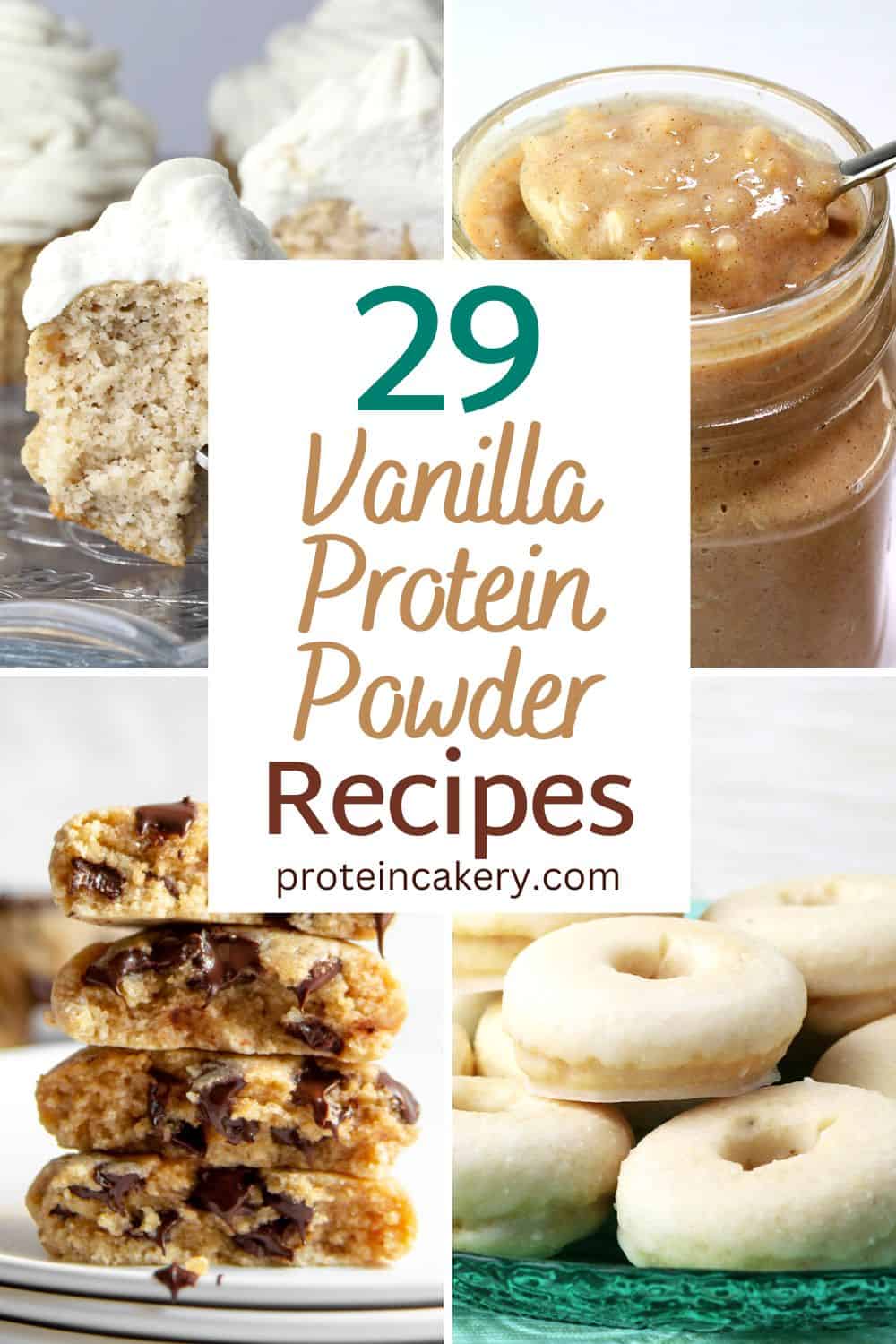 Many of these recipes are easy to prepare and are a simple way to satisfy your sweet tooth while adding to your protein intake.
All of the recipes here use natural protein powder with no artificial ingredients. Most recipes are low sugar and have no added sugar, and the few that do call for coconut sugar or maple syrup are so worth it! And all of these recipes are gluten free.
High protein desserts and snacks can be super helpful with weight loss, since the protein helps keeps us full. Using nut butters in these recipes provides healthy fats, which also helps to keep us feeling satisfied.
Pro tip: use the type of protein powder called for in the recipe! Different types of protein powers mix and bake very differently and are not interchangeable in recipes.
The protein content in these healthy recipes vary depending on the type of recipe and serving size, but we're kicking it off with delicious muffins that have 31 grams of protein each!
I hope you've enjoyed this collection of vanilla protein powder recipes. This site is full of healthy protein powder recipes, so I hope you'll have a look around! And please follow us on social to hear about our latest recipes. @proteincakery
If you'd like more info about using protein powder in recipes, subscribe here to get my Protein Baking Cheat Sheet and check out my posts on the best protein powders for baking and the best protein powder for coffee.