When I think of Valentine's Day treats, I always picture things bite size. And I've had strawberry cheesecake on my mind lately, so here you have Strawberry Protein Cheesecake Bites!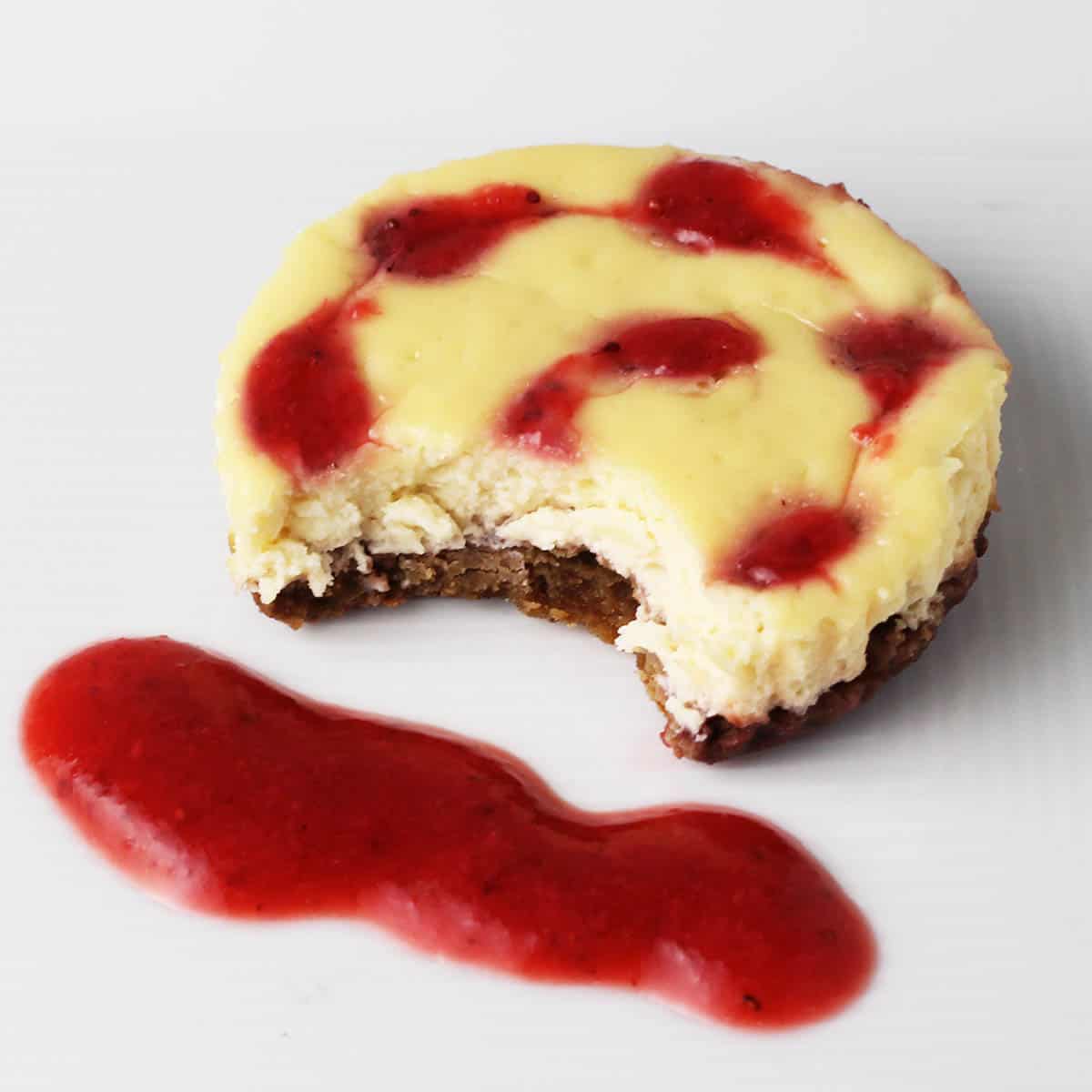 The cheesecake base is from my Creamy Protein Cheesecake recipe. I've added a thin layer of protein crust, and some strawberry purée. A delicious combination!
To make the strawberry swirl on top, I piped dots of strawberry purée and then swirled them with a toothpick. You could also just drop a little on top with a spoon and swirl it around.
I hope you'll give these Strawberry Protein Cheesecake Bites a try. They seem like such an indulgent treat, but with great macros! Perfect for Valentine's Day or any day!
🥣 Recipe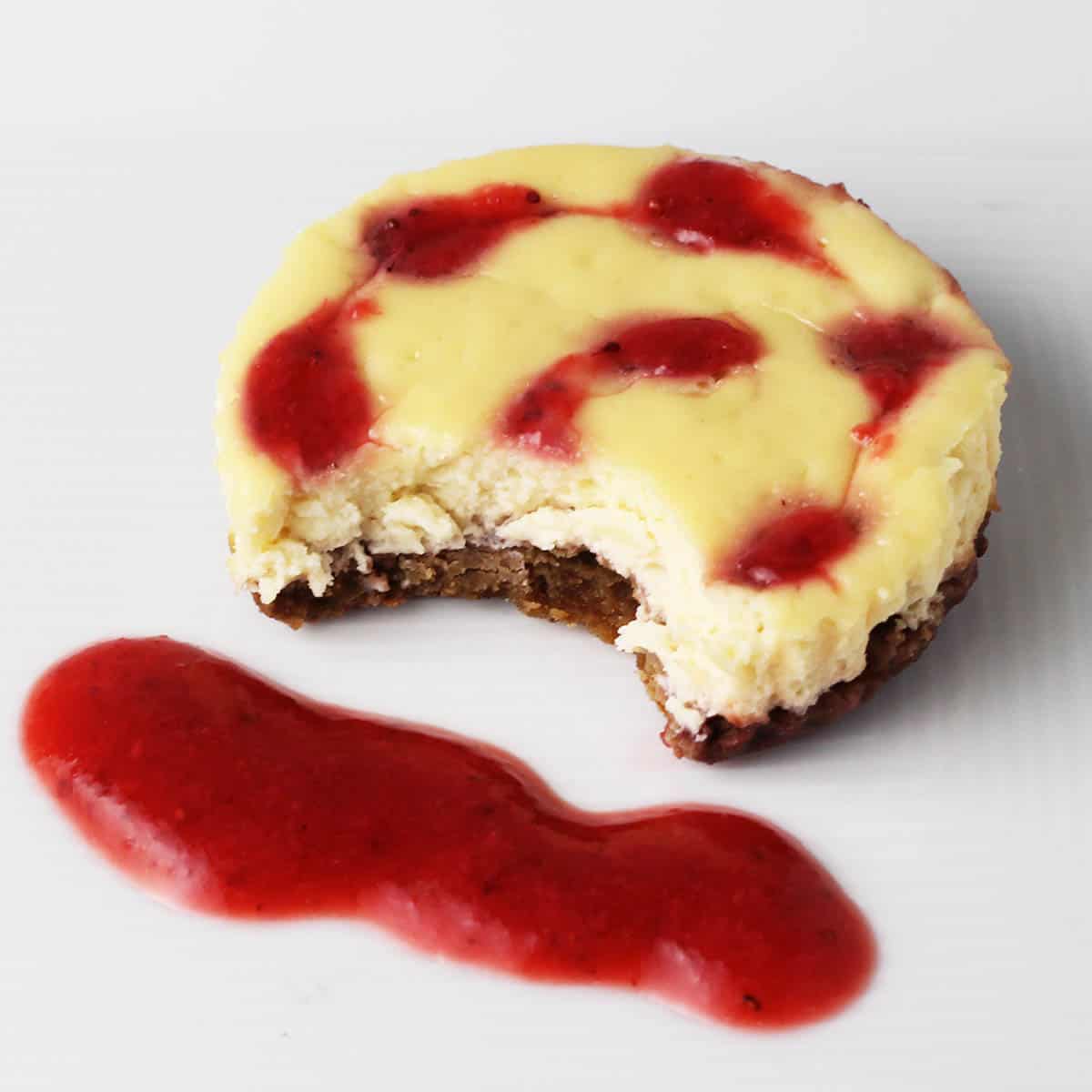 Ingredients
Ingredients must be at room temperature.
Strawberry swirl:
½

cup

frozen strawberries

thawed and drained (70g)
Instructions
Purée strawberries and set aside.

Preheat oven to 325F (163C).

To make the crust, mix together the almond butter and 1 tablespoon filtered water.

Add rice protein and cinnamon. Mix well. If the mixture is dry, add more water (by the teaspoon). If the mixture is too sticky (sticks to your fingers), add more rice protein.

Break the mixture into 8 pieces, and press into the muffin liners.

Bake at 325F (163C) for 6 minutes.

Meanwhile, make the cheesecake filling by creaming the Neufchâtel cheese and agave.

Add the egg. Mix until well combined.

Add greek yogurt and vanilla. Mix until well combined.

Add whey powder. Mix until well combined.

Remove the crusts from the oven, and turn the oven down to 300F (150C).

Let the crusts cool slightly.

Spoon a little strawberry purée onto each crust.

Top with cheesecake batter.

Use remaining strawberry purée to create swirls in the cheesecake batter, and/or reserve to use as a drizzle once the bites are cooked.

Bake the cheesecake bites for about 20 minutes at 300F (150C).

Remove from oven, and let cool.

Enjoy! Store extras in the fridge or freezer.
Notes
A note about substitutions: because each type of protein powder has a distinct flavor and texture when baked, I would not try substituting different types of protein powders in this recipe.
Almond butter can be made by processing almonds in a food processor.
Nutrition
Calories:
97
kcal
|
Carbohydrates:
5
g
|
Protein:
6
g
|
Fat:
6
g
|
Fiber:
1
g
|
Sugar:
4
g