Enjoy all the flavor and texture of churros in these high-protein, low-carb, gluten-free waffle bites! Protein Churro Waffle Bites!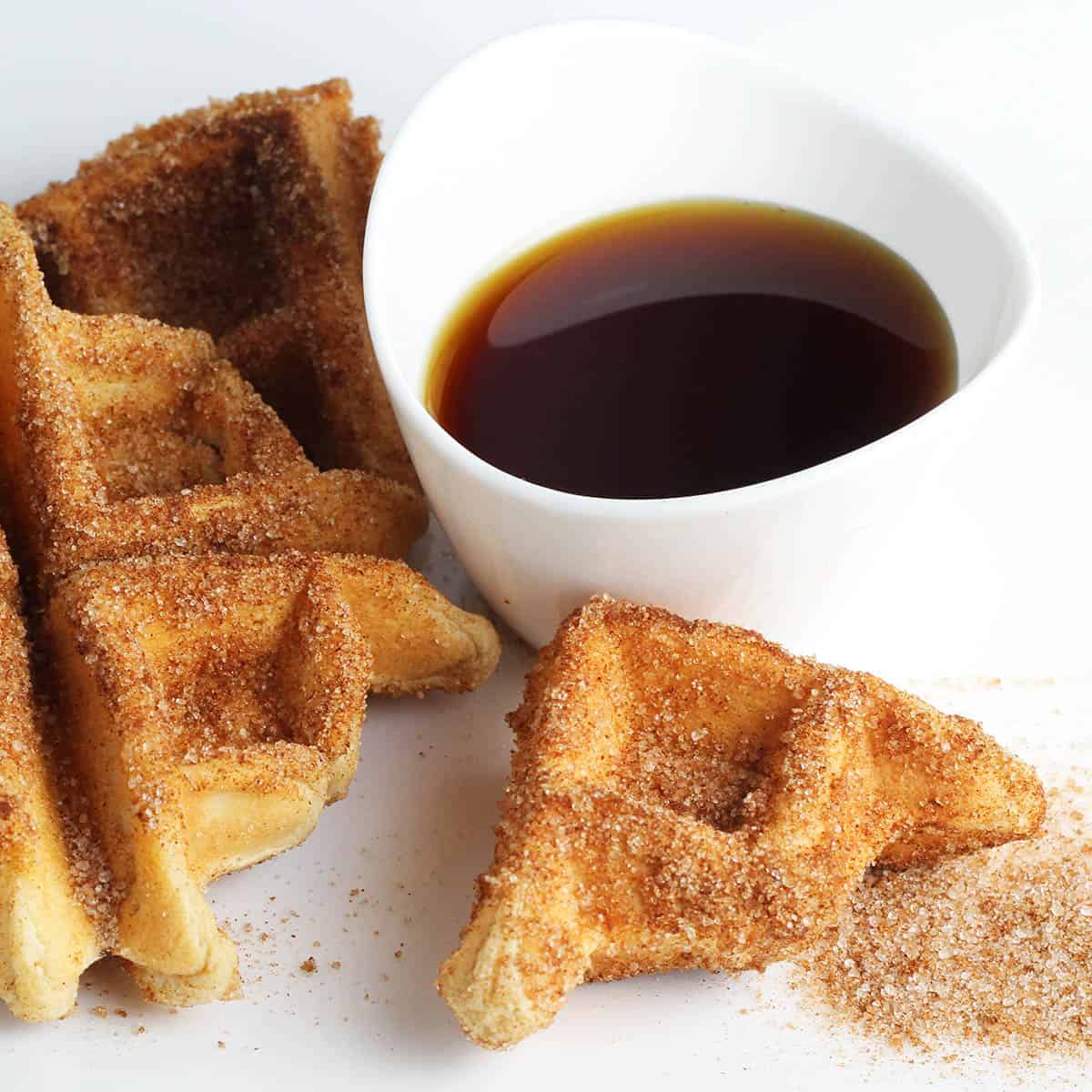 I came across the idea of churro waffles on Pinterest, and I knew I'd have to give them a try. My version of cinnamon sugar is made with stevia powder and erythritol, and it is absolutely delicious! I added the erythritol for the granular look of sugar, but you can certainly use stevia alone, or whatever kind of granular sweetener you have.
I've made protein waffles before, and I have been wanting to try them with this pea protein blend. In my previous recipes I've used similar vegan proteins (pea and rice), and I used psyllium husk to give more body to the waffle. Here I left out the psyllium and used baking powder for a lighter texture, and they came out great! The texture of this protein is very fine, and the powder bakes nice and fluffy. I've also used it in these Vanilla Protein Cupcakes.
Myold waffle iron has been discontinued, but this budget friendly waffle maker has great reviews and should work very well with this recipe.
I dipped these Protein Churro Waffle Bites in Wholesome Sweeteners Organic Pancake Syrup, and it was waffle heaven! I have to admit, I devoured this plate as soon as I was done with the photography. And I kinda wish I made a double recipe. This will be in my meal-prep plans, for sure! Enjoy!
🥣 Recipe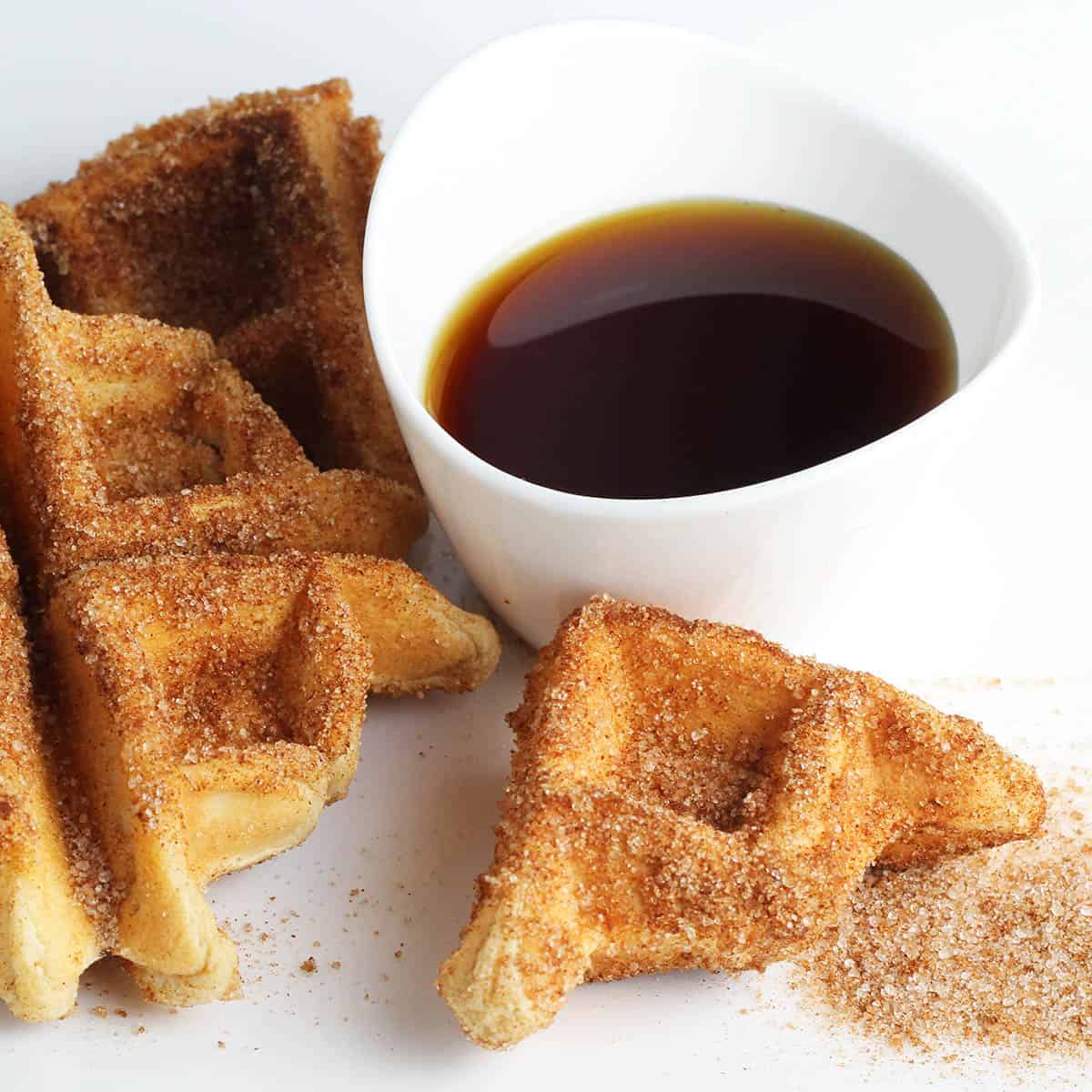 Instructions
Spray your waffle iron with non-stick cooking spray, then plug it in.

Mix the egg whites and coconut oil.

Add protein powder, baking powder, and stevia. Mix well.

Once waffle iron is ready, spoon ¼ of the batter into the center of the waffle iron. Close iron. Let cook for 2-3 minutes.

Remove waffle from iron, and repeat for 3 more waffles. You may need to brush some more non-stick spray (or coconut oil) into the middle of the iron between waffles.

Set waffles aside and mix together cinnamon, stevia, and erythritol.

Brush waffles with coconut oil, and dip in the cinnamon mixture.

Enjoy!
Notes
A note about substitutions: because each type of protein powder has a distinct flavor and texture when baked, I would only recommend pea protein blends in this recipe. See my Recipe Basics video for examples of what goes wrong when you use the wrong kind of protein powder.
Erythritol is a natural no-calorie sweetener. If you count the carbs from erythritol here, it will add 12-24g but not change the calories.
Nutrition
Calories:
353
kcal
|
Carbohydrates:
10
g
|
Protein:
40
g
|
Fat:
17
g
|
Fiber:
1
g
|
Sugar:
1
g