If you've never baked your Quest bar into cookies, you have been missing out! This is a simple, quick way to enjoy the flavor of your favorite Quest bars as cookies!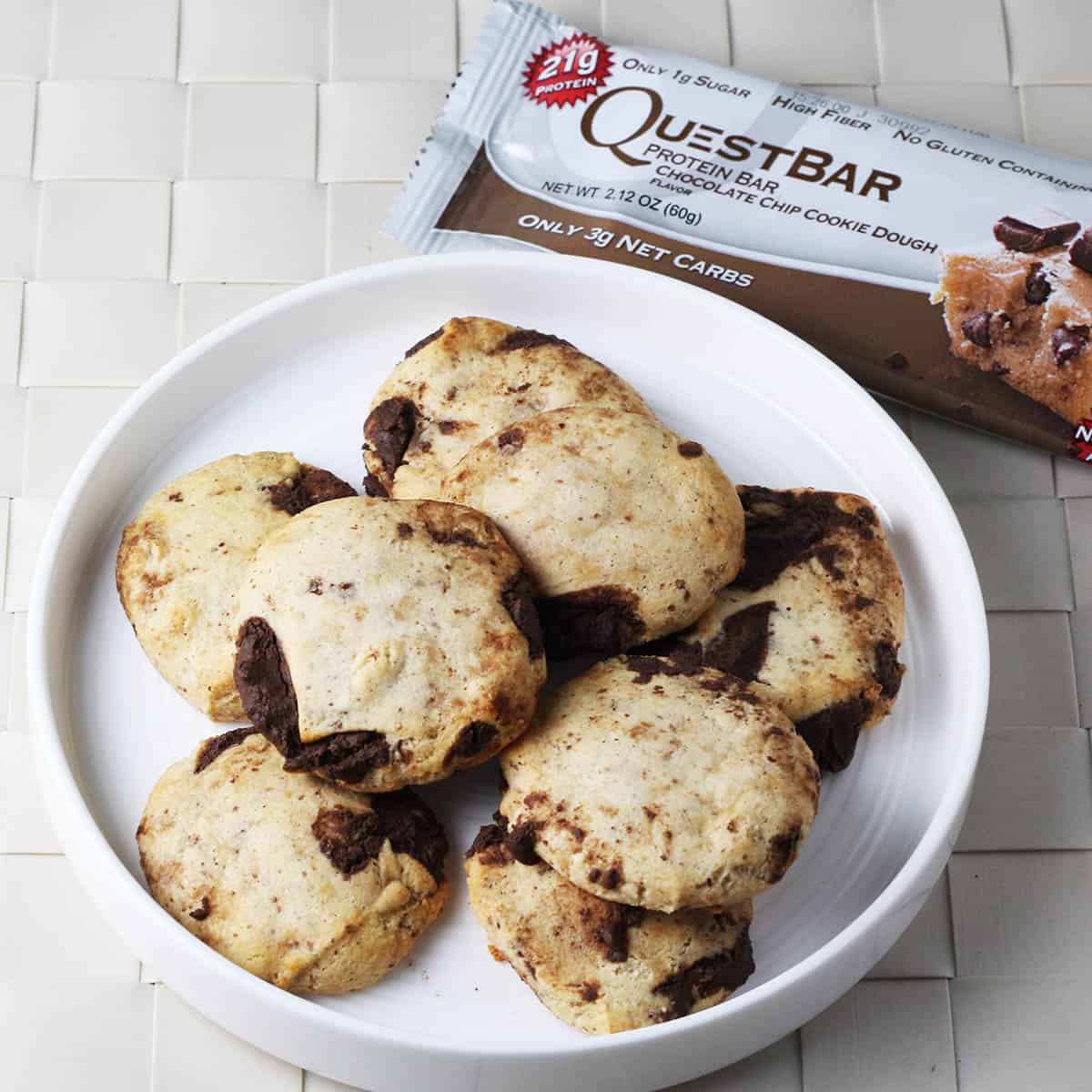 These make a great, quick, high protein snack. Great for when you're on-the-go, as they store and travel well. I often bake up several bars at a time so they are always ready to go!
If you like this recipe, take the idea up a notch with these Easy Linzer Cookies made with a White Chocolate Raspberry Quest Bar, or these easy Ice Cream Sandwiches. And if you bake half a quest bar into a silicone muffin mold, you can make these Coconut Pineapple Tartlets or these Double Chocolate Pumpkin Pies.
Jump to:
🍪 Ingredients
All you need is a regular Quest bar (not one with coating), or a protein bar made with similar ingredients (store brands are fine!).
👩🏼‍🍳 Instructions
Preheat your oven to 325F (160C).
Cut your quest bar into 8 pieces: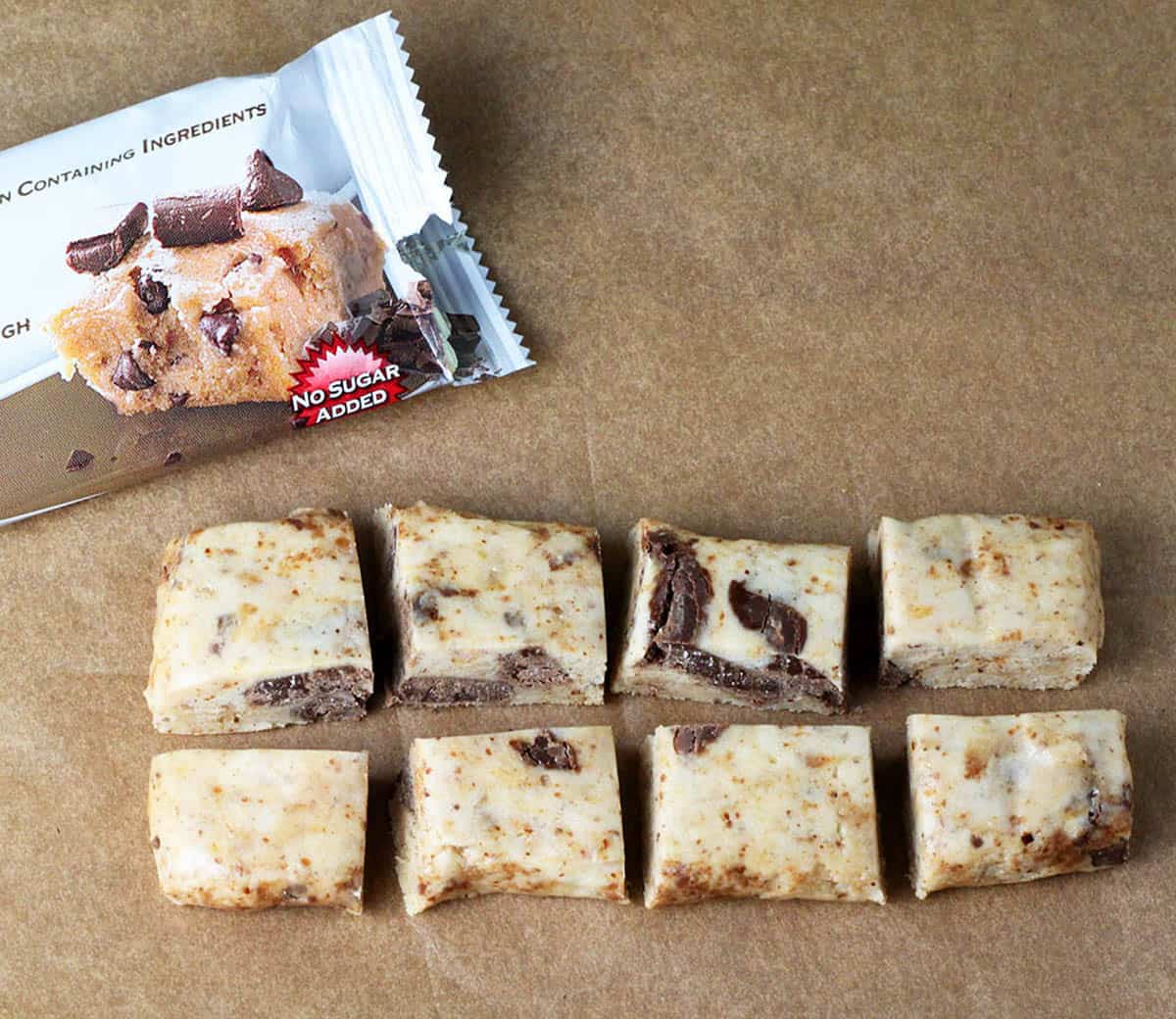 Separate the pieces on a parchment-lined baking sheet, and bake for a few minutes until the pieces puff up: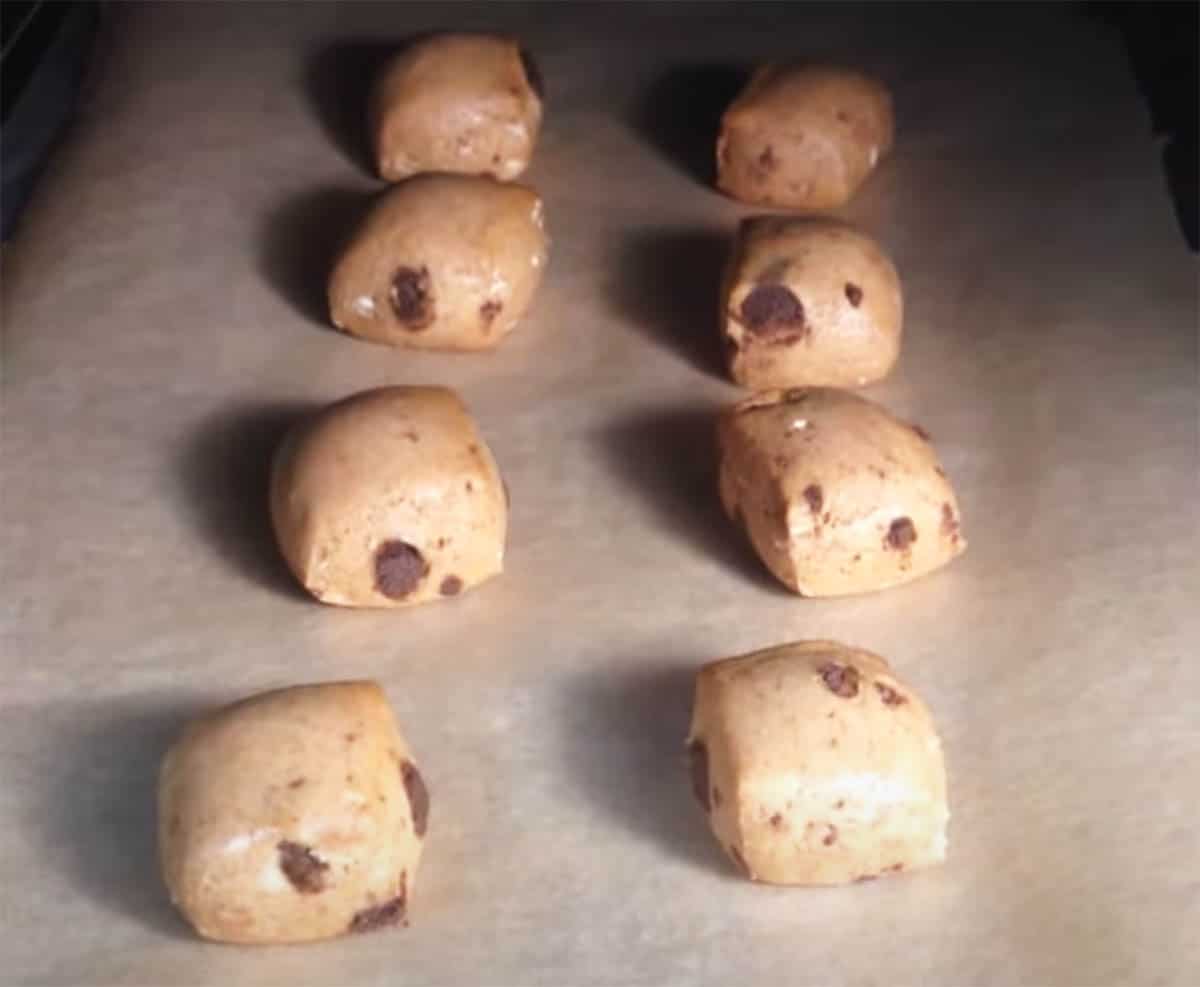 Flatten the cookies:
Let cool, and enjoy!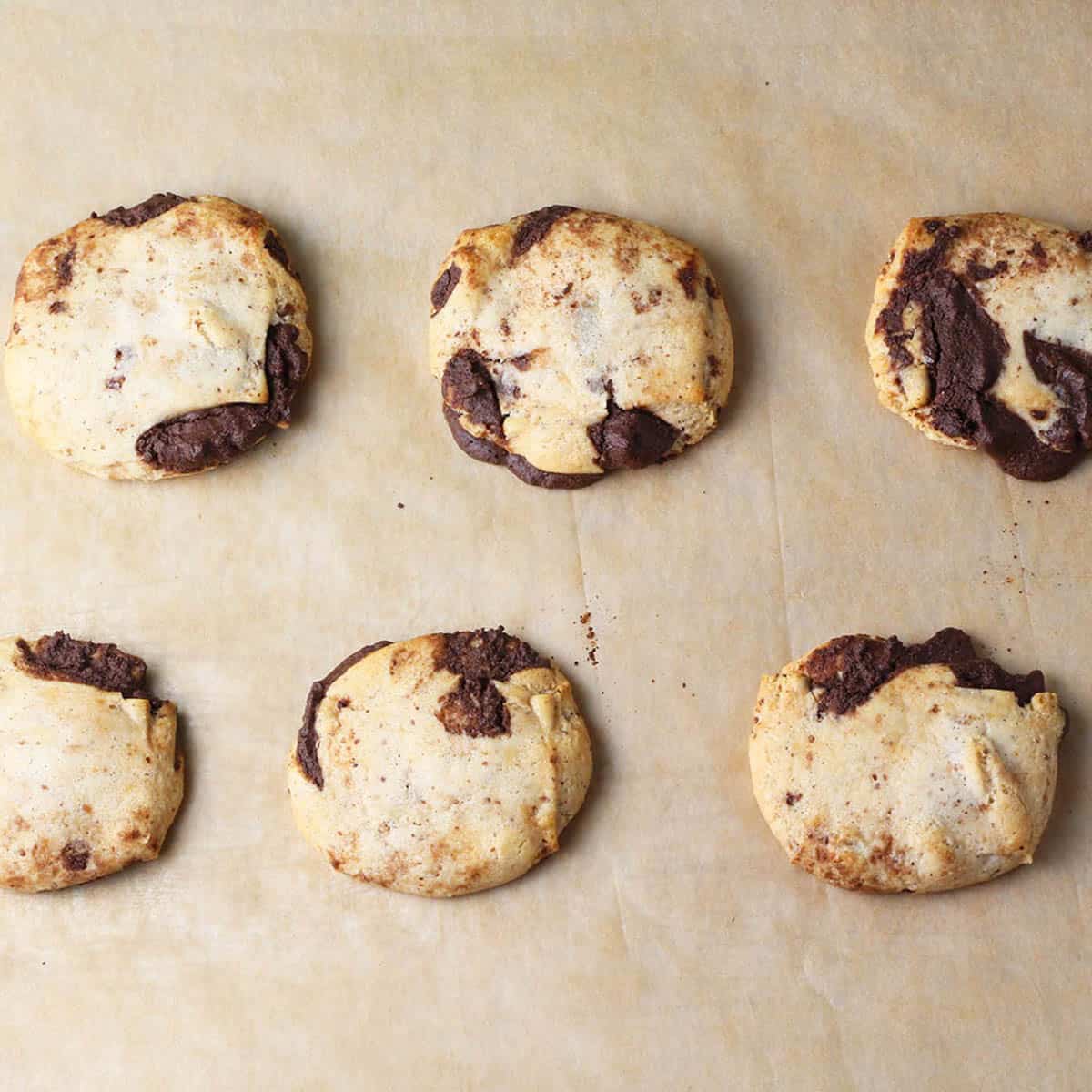 There's a video in the recipe card below!
🍫 Substitutions
Protein bars with similar ingredients to Quest bars can also be baked the same way. But don't choose the coated protein bars, as the coating will be a big melted mess!
🔪 Equipment
You'll need an oven (or toaster oven), a cookie sheet or some kind of baking pan, and I suggest using parchment paper to keep the cookies from sticking (and for easy clean up). If you don't have a mini serving spatula, you can just use the bottom of a drinking glass to flatten the cookies.
🥡 Storage
These store well in airtight containers or ziplock bags. If you'll eat them within a couple of days, no need to refrigerate. For longer storage, I'd keep them in the fridge.
⚡️ Meal prep tip
Bake up several bars at a time for snack prep! Store them 8 pieces per ziplock bag or small container for easy grab-and-go meal replacements.
🥧 More recipes made with Quest bars
🥣 Recipe
Ingredients
Instructions
Preheat oven to 325F (163C).

Cut the Quest bar into 8 pieces.

Place the pieces on a parchment-lined cookie sheet.

Bake for 3-5 minutes, until they soften and begin to puff up, then flatten the cookies with a spatula.

For crunchier cookies, bake a few minutes more. (Optional)
Nutrition
Serving:
8
cookies
|
Calories:
200
kcal
|
Carbohydrates:
21
g
|
Protein:
21
g
|
Fat:
9
g
|
Saturated Fat:
3
g
|
Cholesterol:
5
mg
|
Sodium:
200
mg
|
Fiber:
14
g
|
Sugar:
1
g
|
Net Carbohydrates:
4
g
|
Erythritol:
3
g