I'm excited to bring you another reader request recipe, this one for Sopapilla Protein Cheesecake Bars!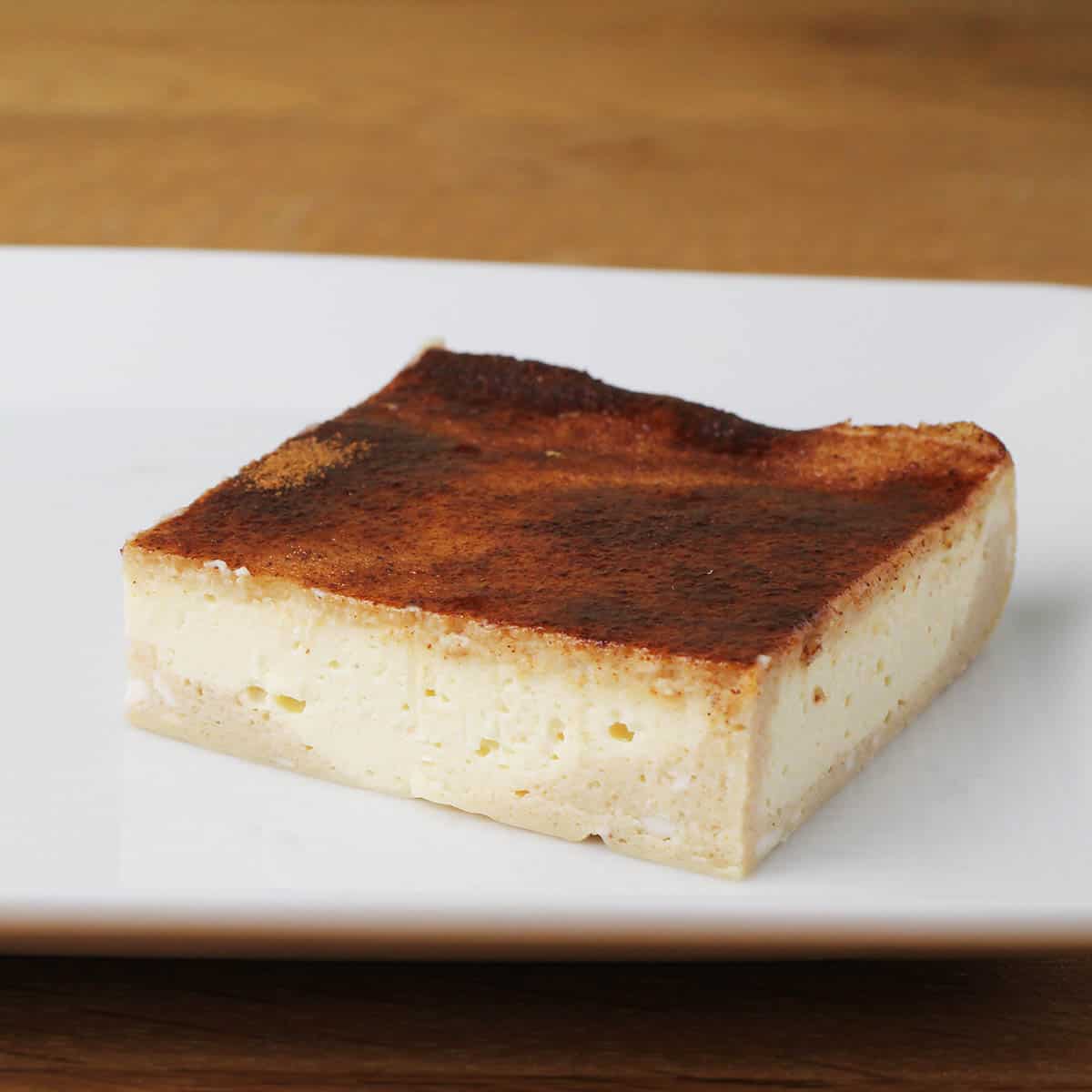 Isaac wrote in recently to request a gluten-free, sugar-free Sopapilla Cheesecake. After viewing the recipe and photos online, I thought, "YUM!" and "Yes!"
I usually sweeten my cheesecake with agave nectar, as in my recipe for Aunt Chubby's Protein Cheesecake. Since Isaac asked for a sugar-free recipe, I was curious to see how stevia would work in this recipe. When I first tasted stevia years ago, I wasn't a fan. But when the Vitamin Shoppe sent over their Next Step Stevia, I was pretty impressed. I've been using it in recipes and even in my coffee, sometimes. I'm sure I'll buy more when I finish the box they sent! Oh, and it worked wonderfully in this recipe, too!
The common Sopapilla Cheesecake recipes online use canned crescent rolls for the top and bottom layers. So I wanted to create a layer that would be lighter than a crust, but that would have a higher fat content than a cake. Adding some Neufchâtel cheese (low-fat cream cheese) to a cake-like mixture worked well! And I added a few drops of toffee flavored stevia to add a little sweet, buttery flavor.
I replaced the usual topping of cinnamon, sugar, and butter with a mix of cinnamon and stevia.
I absolutely love this recipe! So, let's thank Isaac for the idea of gluten-free, sugar-free Sopapilla Protein Cheesecake Bars! :)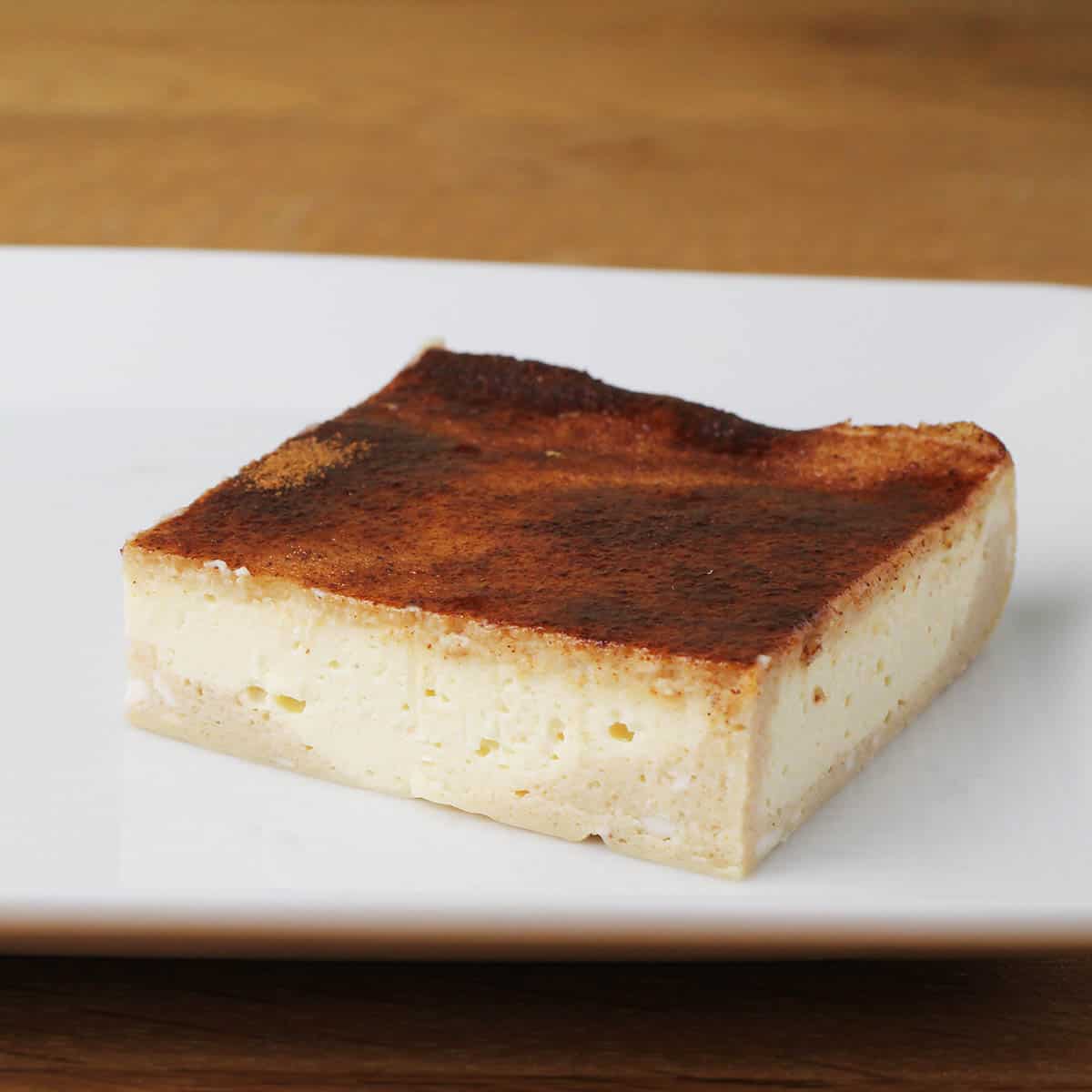 Ingredients
All ingredients should be at room temperature.
Instructions
Preheat oven to 325F (163C).

Line a 7" square (or similarly sized) pan with parchment paper.

Begin to prepare the top and bottom layers by mixing Neufchâtel cheese with egg whites and toffee stevia until combined.

Add Warrior Blend protein powder, and mix well.

Spoon half of the mixture into the pan, and set aside.

Prepare cheesecake filling by mixing all the ingredients on low speed (or by hand) until smooth and creamy.

Spoon cheesecake filling over the bottom layer. Smooth out with your spoon.

Spoon the remaining top/bottom layer over the cheesecake layer. Set aside.

In a small bowl, mix the cinnamon and stevia for the topping.

Sprinkle over the top layer.

Bake at 325F (163C) for about 20 minutes, or until firm. (Try not to overcook, as the cheesecake layer will get more spongey and less creamy.)

Let cool completely (at room temperature, then refrigerate).

Cut into bars, and enjoy!
Notes
A note about substitutions: because each type of protein powder has a distinct flavor and texture when baked, I would only make the following substitution. For the Warrior Blend protein, you could substitute another vegan protein, like rice or pea. I would not try substituting another protein for the whey.
You are also welcome to substitute your preferred sweetener for the stevia. It would be fine to use a liquid sweetener in the cheesecake filling, but I would use a granulated sweetener for the topping.
If your ingredients are not at room temperature, you may need to bake it a few minutes longer. It might crack or not bake so evenly, but that's the worst that would happen. It will still be delicious!
If you want to double the recipe without opening a second package of Neufchâtel cheese, you can substitute 1 tablespoon of nut butter + 1 tablespoon of filtered water for the Neufchâtel cheese in the top/bottom layer (2 tablespoons nut butter + 2 tablespoons filtered water for the double recipe).
Lastly, I find that the flavors really come out after letting these refrigerate for a while.
Enjoy!
Nutrition
Serving:
1
g
|
Calories:
74
kcal
|
Carbohydrates:
1
g
|
Protein:
8
g
|
Fat:
4
g
|
Sugar:
1
g