One of my first blog posts was a recipe for Chia Protein Pudding, inspired by raw vegan chia pudding. I added vanilla whey protein to the recipe, which added a creaminess (and lots of protein!). This Chocolate Chia Protein Pudding is a simple chocolate version (and my mind is running away with lots of other flavor combinations, as well!).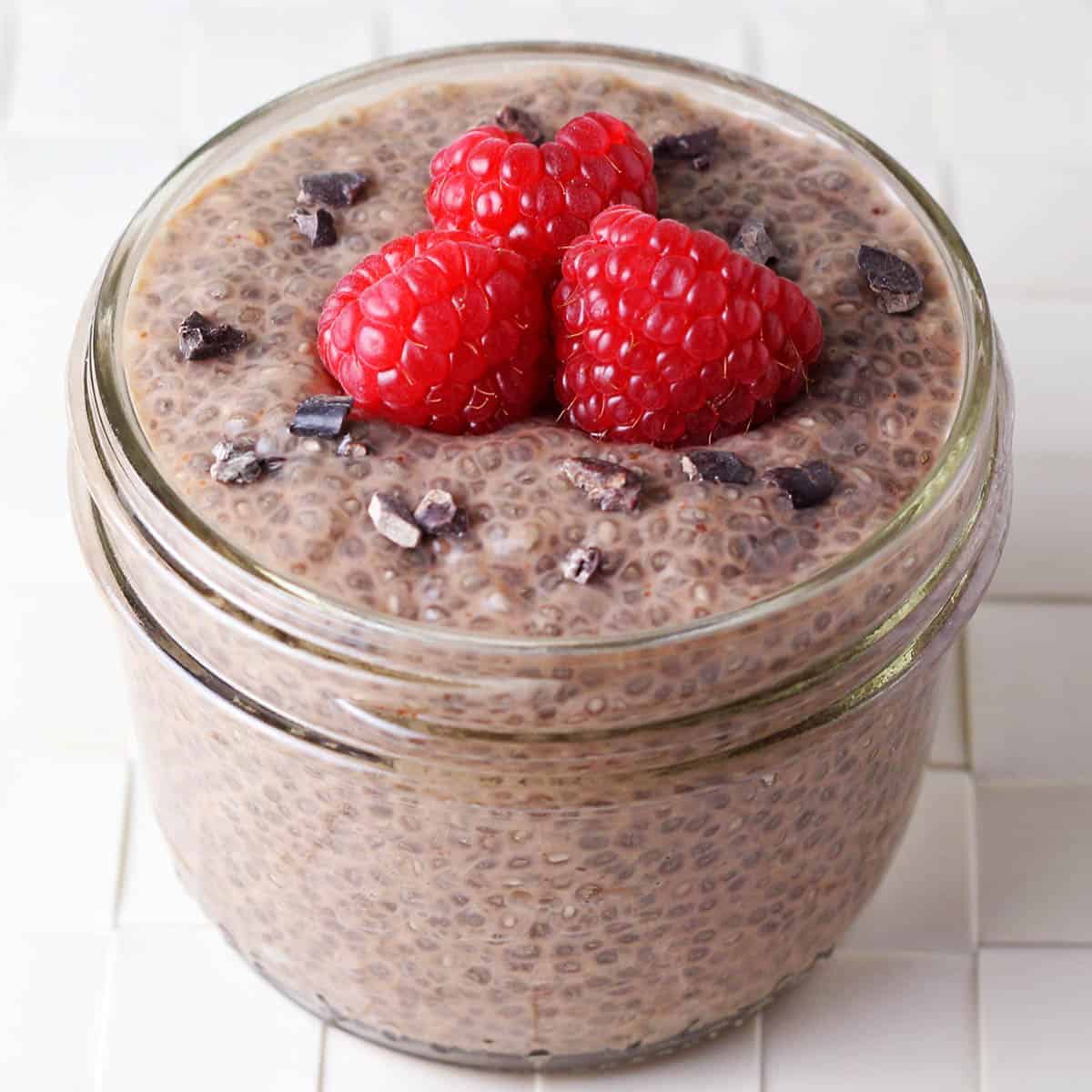 Chia pudding has a similar consistency to rice pudding or tapioca pudding. The chia seeds expand and gel up as they absorb liquid. And yes, these are the same chia seeds as those used in the chia pet that has been around for years. (ch-ch-ch-chia!) But, ya know, be sure to buy ones made for consumption.
Although this Chocolate Chia Protein Pudding is delicious on its own, I like to sprinkle a few cacao nibs on top for the added crunch. And I love adding a few raspberries, too! Give it a try!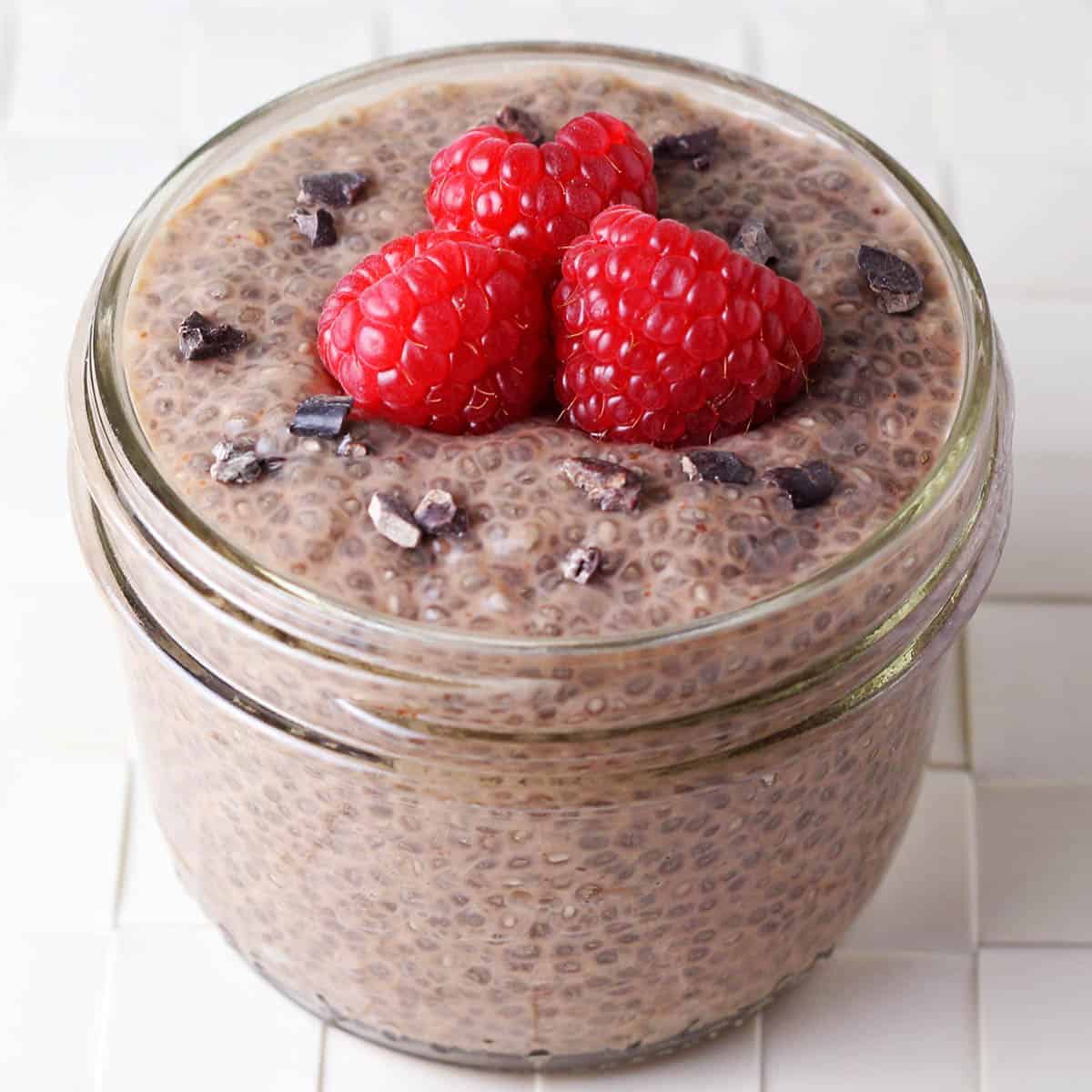 Instructions
Put chia seeds in a bowl or food storage container.

Blend almond butter and water until combined to make a quick almond milk (or use prepackaged almond milk).

Add vanilla extract, chocolate whey powder, and salt. Blend until combined.

Pour mixture over chia seeds, and stir.

Let pudding sit at room temperature or in the refrigerator for 20-30 minutes. If you can, stir every 10 minutes (this helps avoid clumps of chia seeds).

Refrigerate and enjoy!
Notes
A note about substitutions: You can substitute chocolate casein protein powder for the whey, but you may need a little more water. I would not use vegan protein powders in this recipe because they would give a chalky consistency to the pudding. If you want to make the recipe nut-free, you can use a tablespoon of coconut butter to make the nut milk, or use 1 ½ cups coconut milk.
Also, almond butter can be made by processing almonds in a food processor.
Nutrition
Calories:
289
kcal
|
Carbohydrates:
17
g
|
Protein:
18
g
|
Fat:
17
g
|
Fiber:
14
g
|
Sugar:
1
g