The recipe for these Healthy Almond Cookies couldn't be any more simple, and they're so filling and delicious! The main ingredients are almond butter, Warrior Blend vanilla protein powder, and chia seeds. So simple!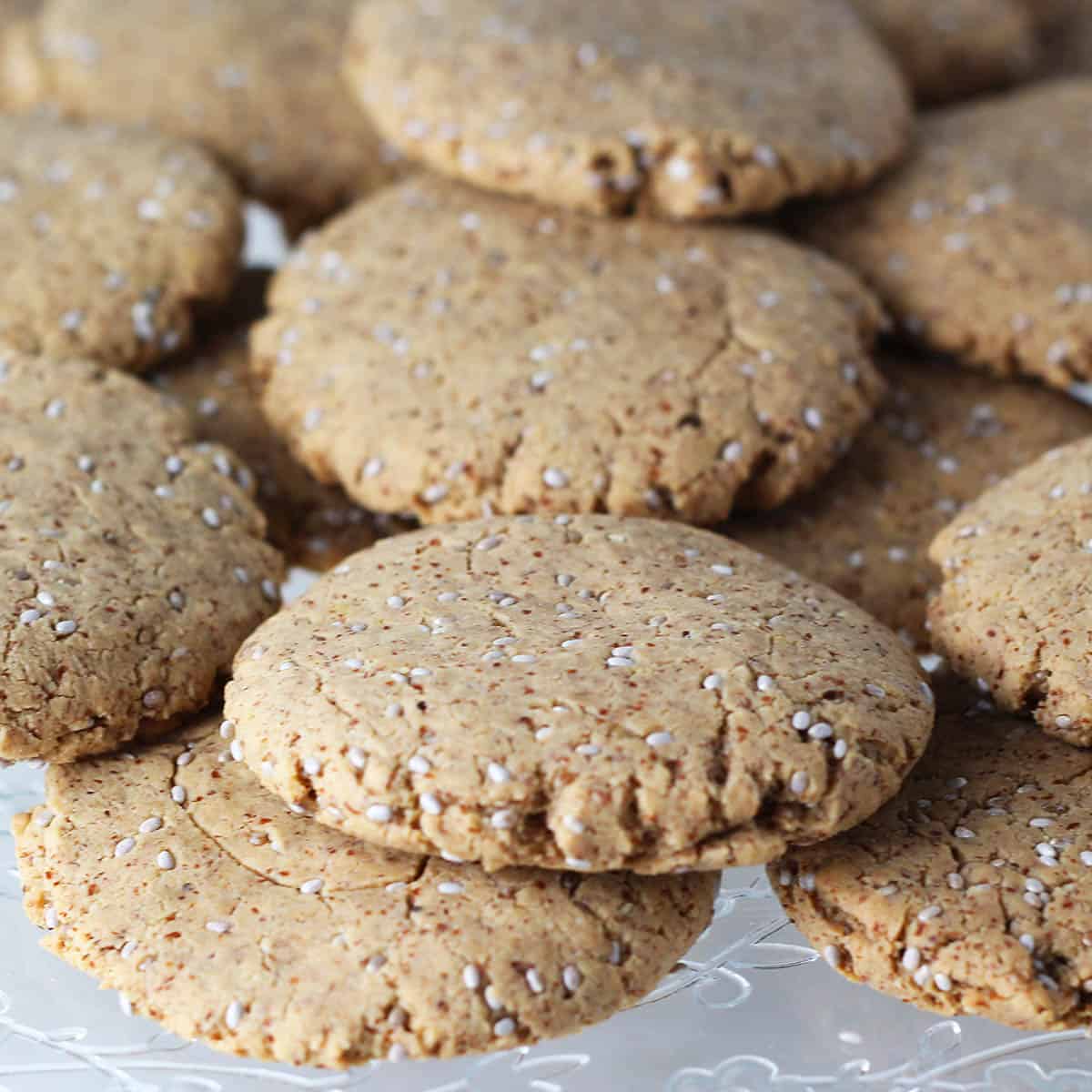 I got the idea for these cookies when I opened my first box of goodies from the Vitamin Shoppe. They reached out to me about my recipes, and wanted to send over some ingredients for me to play with. How could I turn that down?! I've been a happy Vitamin Shoppe customer for many years. Last year I achieved VIP status for spending so much there. I won't say how much I actually spent, but I got $180 in rewards dollars! (They have a great rewards program, by the way!)
So yeah, I'm team Vitamin Shoppe! You'll see some recipes here with their logo on them, and that means I created the recipes with items they were kind enough to send me. As a new blogger, it means a lot to me that my recipes have been recognized by them, and it's exciting to be able to try new ingredients they offer. It all just means more great recipes for you! :)
These Healthy Almond Cookies are similar to my Peanut Butter Protein Cookies and Gingerbread Protein Warrior Cookies in that they can even be dehydrated, and made raw vegan. (That also means you can eat the cookie dough uncooked!)
The Warrior Blend vanilla protein powder gives a really nice vanilla flavor. If you're using a less flavorful protein powder, you might want to add a teaspoon of alcohol-free vanilla extract for a flavor boost.
By the way, is anyone else surprised that the chia seeds are white? I have a whole canister of white chia seeds! That was new for me. From what I read online, they're nutritionally the same as the more common black chia seeds.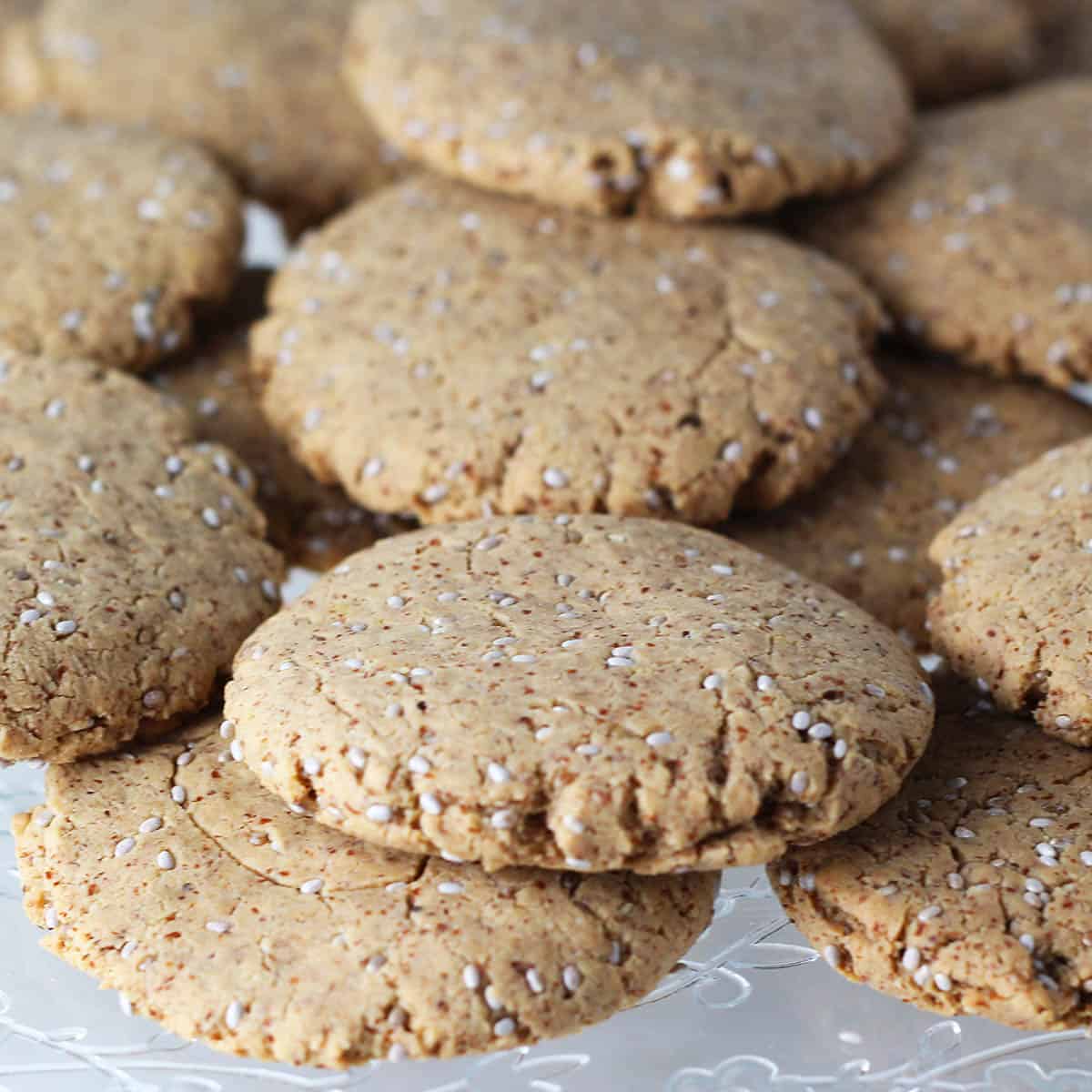 Instructions
Preheat the oven to 325F (163C).

Mix almond butter and water until combined.

Add sea salt. Mix well.

Add protein powder. Mix well.

If the batter is too sticky (sticks to your fingers), add a little more protein powder.

Add chia seeds, and knead the dough with your hands to mix them in.

Form the cookie dough into 12 balls, and flatten each ball with the palm of your hand.

Place cookies onto parchment-lined cookie sheet. (If dehydrating, place directly on the mesh dehydrator sheets.)

Bake for 15-18 minutes, until firm to the touch. (Or dehydrate at 105F for about 16 hours.)

Enjoy!
Notes
A note about substitutions: In this recipe, you might try substituting another vegan vanilla protein powder for the Warrior Blend protein powder. Using whey would give it a very different (probably undesirable) texture.
Almond butter can be made by processing almonds in a food processor.
Nutrition
Serving:
1
g
|
Calories:
90
kcal
|
Carbohydrates:
3
g
|
Protein:
5
g
|
Fat:
6
g
|
Fiber:
2
g
|
Sugar:
1
g