High protein desserts can make it deliciously easy to hit your protein goals. This collection of 31 protein powder desserts has something to satisfy every sweet tooth! And these healthy dessert recipes are made with a variety of protein powder types. Which recipe will you try first?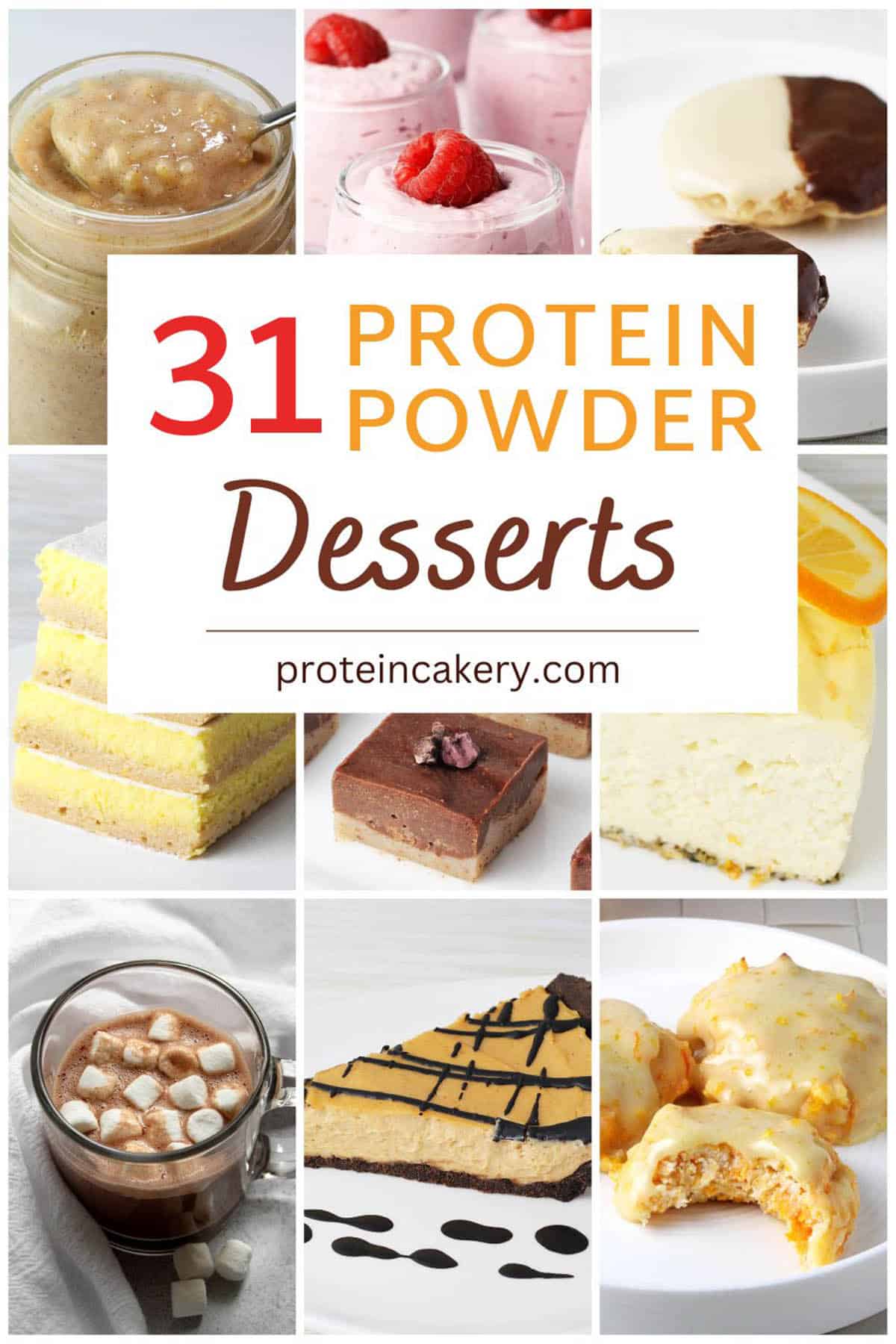 Important note: Different types of protein powders combine and bake very differently. For best results, do not use swap different types of protein powder unless the recipe notes state otherwise. (Don't swap whey protein for plant-based protein, for example.) Trust me on this, and you'll have great results with these healthy protein powder recipes!
I hope you'll have a look around this site for more tasty protein powder recipes! Please follow us on social for new recipe updates. @proteincakery
If you'd like more info about using protein powder in recipes, subscribe here to get my Protein Baking Cheat Sheet!