If you're tired of the same old high-protein snacks list, you're in the right place. These healthy snacks are all protein powder recipes that I've personally developed and enjoyed. They are made with natural ingredients (all-natural protein powders with no artificial ingredients) and they're delicious!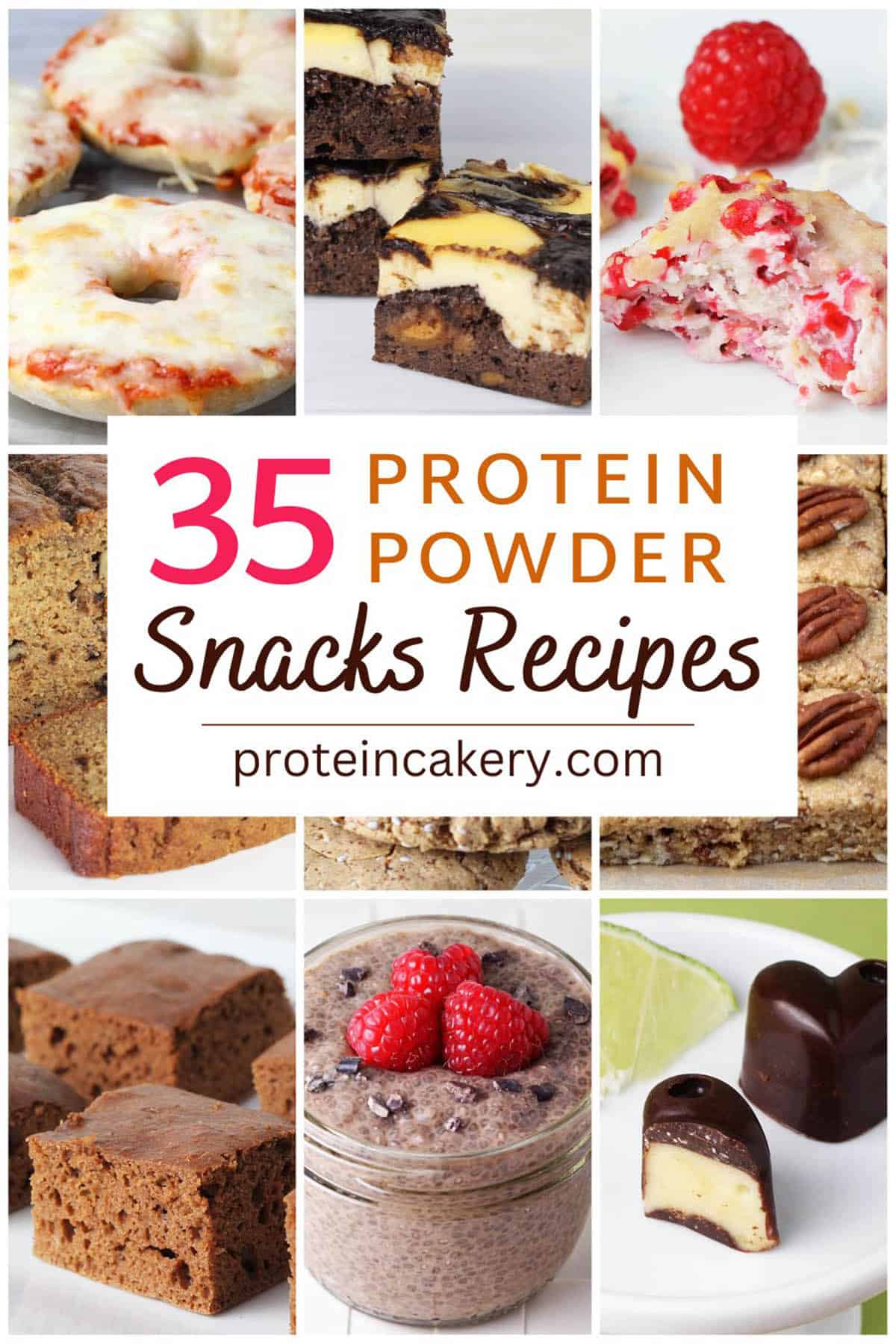 Using protein powder in recipes means we can ditch the cottage cheese and hard-boiled eggs, and instead enjoy protein cookies, cakes, donuts, energy balls, and more. The only way you'll find Greek yogurt on this list is in the form of cheesecake brownies and banana bread!
If you're new to using protein powder in recipes, my best advice is to use the type of protein powder called for in the recipe. Unless otherwise stated, don't swap whey protein with plant-based protein powder, for example.
Many of these delicious snacks can be made ahead of time and taken on-the-go so you're never without healthy snack options, making it easy to up your daily protein intake. Since high protein snacks tend to keep us fuller longer, they can be helpful with weight loss, too.
Each of these high protein snack recipes comes with nutrition data, so you'll know just how much protein and how many total calories you can expect from each healthy protein snack.
And the best part about creating homemade snacks is that they are totally customizable. Get creative! Keep the key ingredients, but swap out flavors and add inclusions like sugar free chocolate chips, coconut flakes, and fresh fruit. Make snack time your own!
If you'd like more tips for making healthy protein powder recipes, subscribe here to get my Protein Baking Cheat Sheet.
Healthy high protein snacks:
This list includes some of the easiest ways (and best ways!) to use protein powder in recipes. If you've never baked with protein powder, I suggest starting with protein cookies. I promise it's easier than you think to bake protein cookies, and it opens up a whole new world of protein-packed snacks!
And I generally recommend storing protein snacks in the refrigerator in an airtight container.
I hope you've enjoyed this collection of high-protein snack recipes. Please follow us on social for new recipe updates! @proteincakery